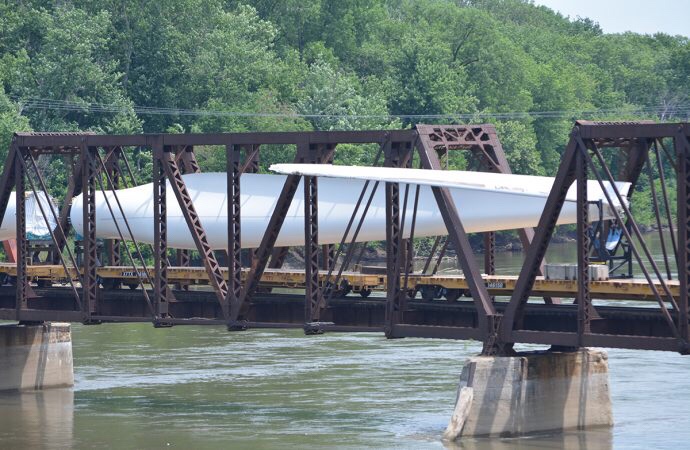 The train carrying wind turbine blades is stopped on the Des Moines River bridge.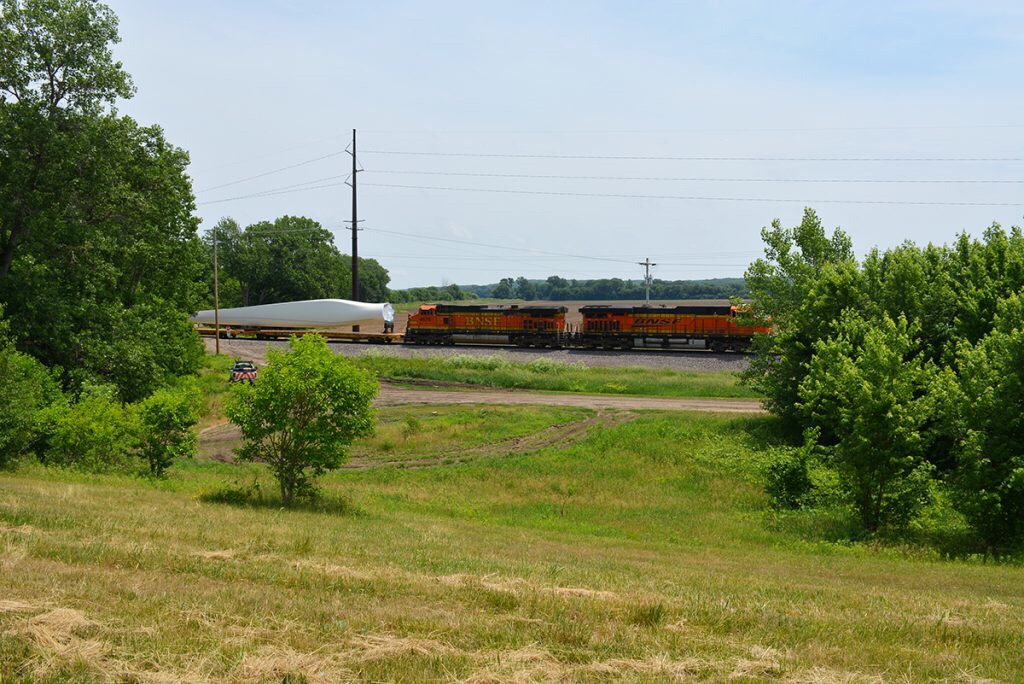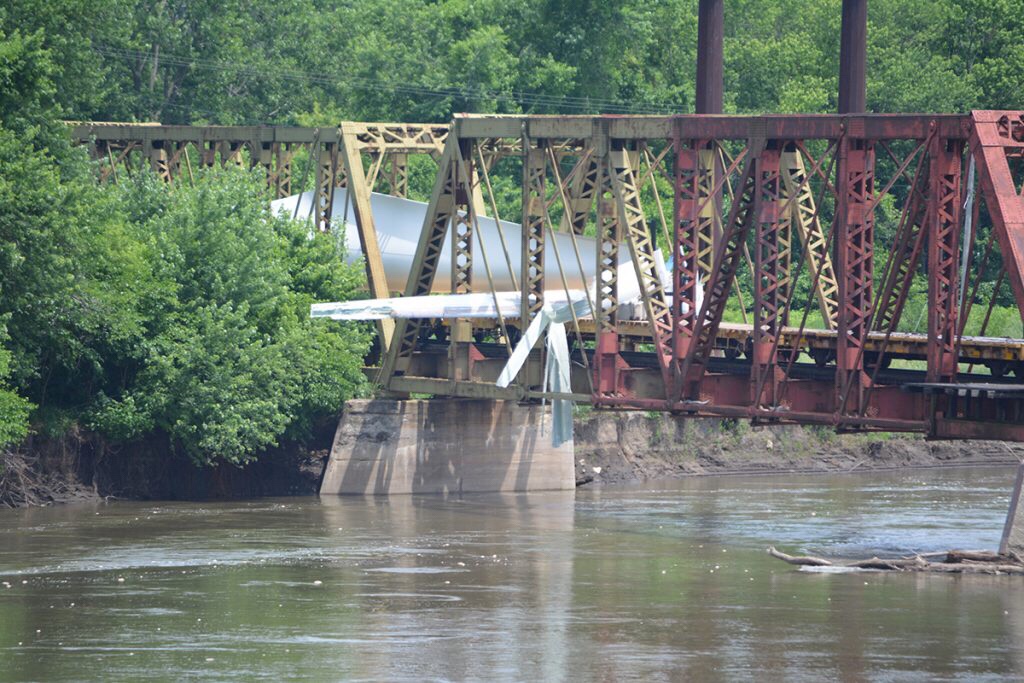 At least two wind turbine blades were damaged during an accident on the Des Moines River bridge, between Keokuk, Iowa, and Alexandria, Missouri, on Saturday morning, June 2.
Information is sketchy at this time, but it appears that two wind turbine blades being transported on a BNSF train made contact with the bridge, folded backwards and shattered.
BNSF crews are on scene at this time, and the bridge is closed.
Story by Mike Scott for Nemonews.com