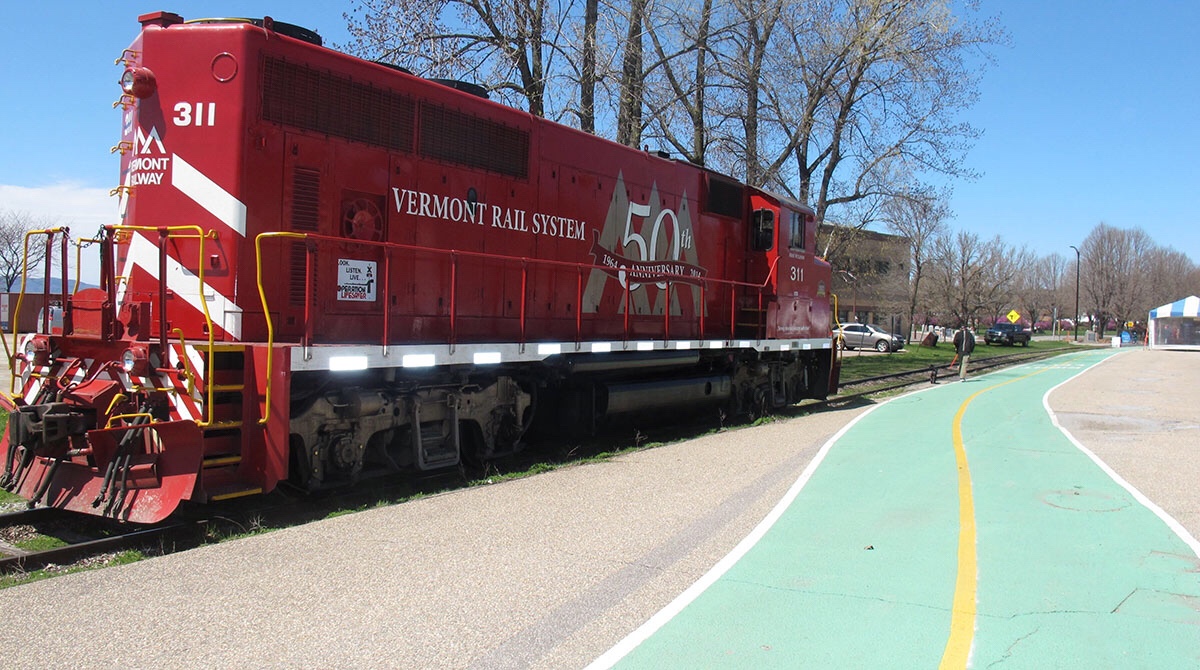 Wilson Ring/AP
The Federal Railroad Administration has issued a final rule to allow small railroads and their contractors to comply with employee federal hours-of-service record-keeping regulations using automated systems rather than paper records.
"Approximately 746 railroads, 18 commuter railroads, and their contractors and subcontractors are eligible to use automated record-keeping systems pursuant to this rule," the agency announced Aug. 28. "FRA declines to extend this rule to railroads with 400,000 or more employee-hours annually because the number of employees, volume of hours-of-service records and complexity of operations associated with larger railroads requires a more sophisticated electronic record-keeping system.

"A larger and more complex operation benefits from an electronic record-keeping system's program logic that helps to ensure accurate record keeping, and search capabilities that help to better identify relevant records for the railroad's own review and in response to FRA requests," the rule said.
FRA said the rule is part of a broader initiative to reduce the paperwork burden of its regulations while still supporting compliance with the federal hours-of-service laws and regulations.
The new rule will not require small railroads to monitor the accuracy of the record keeping, but the railroads will nonetheless remain responsible for ensuring the records are accurate.
Adopting an automated record-keeping system is purely voluntary, FRA said. However, the agency expects many eligible smaller railroads currently using manual records to begin creating and maintaining hours-of-service records using an automated system. FRA projects the automated record keeping would save more than "194,000 burden hours" and an estimated $87.6 million over a 10-year period.
Current regulations require railroad employees covered by HOS laws or regulations to create and retain hours-of-service records by hand or "certify" the record using a compliant electronic computerized system with program logic.
FRA said the rule allows a railroad with fewer than 400,000 employee-hours annually — the definition of an eligible small railroad — and contractors and subcontractors that provide covered service employees to that railroad, to have employees electronically sign the automated records of their hours of duty and to store the records in the railroad's computer system.
"Thus, this rule eliminates the requirement to print and sign the record," FRA said. "The final rule is expected to have no negative impact on safety, as it simply provides a voluntary option for eligible smaller railroads and their contractors and subcontractors to use an alternative means of compliance with record-keeping obligations."
FRA said it received only two public comments on the automated record-keeping proposed rule. The American Short Line and Regional Railroad Association filed a short comment in October 2015 "indicating the Notice of Proposed Rulemaking accurately assessed the ability of small railroads to capture HOS data and expressing eagerness to see a final rule in effect," the announcement said. "FRA also received an anonymous comment on Oct. 22, 2015, indicating only that the NPRM was 'good.' "
Article by Eric Miller | Staff Reporter for ttnews.com