The country's most impressive private miniature railroad has 5 miles of tracks, two tunnels, a fleet of trains, a train station, and a 40-foot turntable.
For years, wealthy businessman John Woods and his mother talked about someday building a private miniature railroad at the family's sprawling estate in Steelville, MO. The pair shared a lifelong fascination with trains.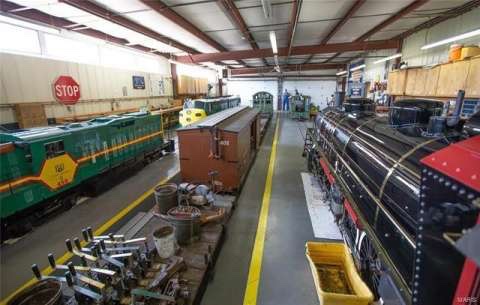 In 2000, they embarked on an eight-year effort to build the country's most impressive private railroad, with 5 miles of tracks, two tunnels, a fleet of trains, a three-story train station, a 10-stall roundhouse, and a 40-foot turntable. They called it the Arborway T.T. and Northwestern Railroad.
Sadly, neither got to enjoy the railroad as much as they'd hoped: Woods died in a motorcycle crash in 2008, shortly after the first phase of the railroad's construction was completed. His mother, Marjorie, died in 2007.
The Woods family is now putting much of their rural estate on the market for $12.5 million. The sale includes the railroad, trains, and buildings.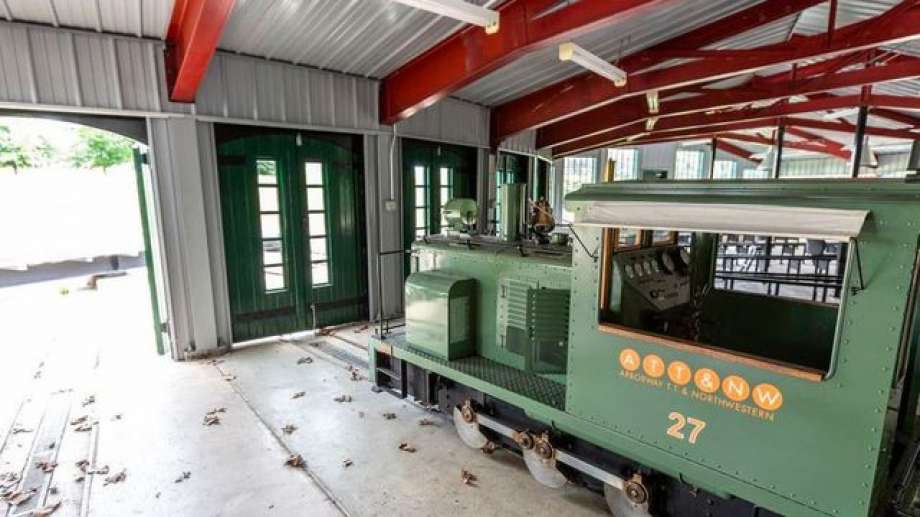 The railroad runs on 15-inch gauge tracks, with trains that are roughly one-third the size of their full-scale counterparts. The crown jewel of the fleet is engine 801 (an apparent reference to Marjorie's Aug. 1 birthdate), a 12,000-pound replica of a classic 4-8-4 steam locomotive.
The nonprofit organization formed to maintain the railroad lists seven other engines, 29 cars, and two cabooses. The organization notes Woods bought parts of his rolling stock from Glen Bell, founder of Taco Bell. The railroad's entire fleet is included in the property sale.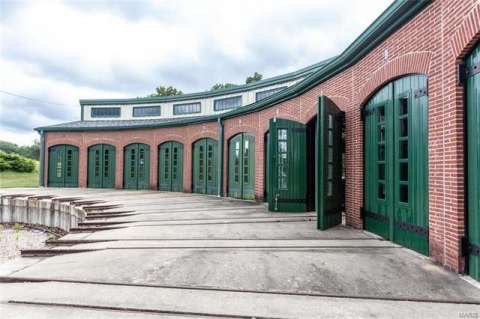 The Woods Valley Farm was designed for hunting and fishing. The property includes four miles of Meramec River frontage below the Maramec Spring Trout Hatchery. Elsewhere on the 2,000-acre property, there's deer and turkey hunting, with several wildlife observation and shooting towers.
There's also a main lodge, cabin, lake house, caretaker's home, and stone house.
Woods had a number of interests outside of trains. He helped found the National Rifle Association's charitable foundation and sat on the boards of the Gene Autry Museum, Buffalo Bill Museum, John Burroughs School, and the Missouri Historical Society. He collected antique stoves, toys, and firearms, and was a competitive hydroplane boat racer.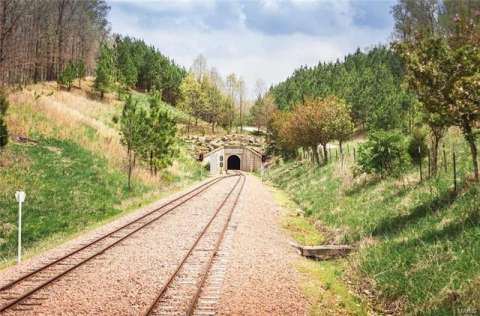 The post America's Most Impressive Private Miniature Railroad in Missouri Is Listed for $12.5M appeared first on Real Estate News & Insights | realtor.com®.