Community south of St. Louis last had passenger service in 1982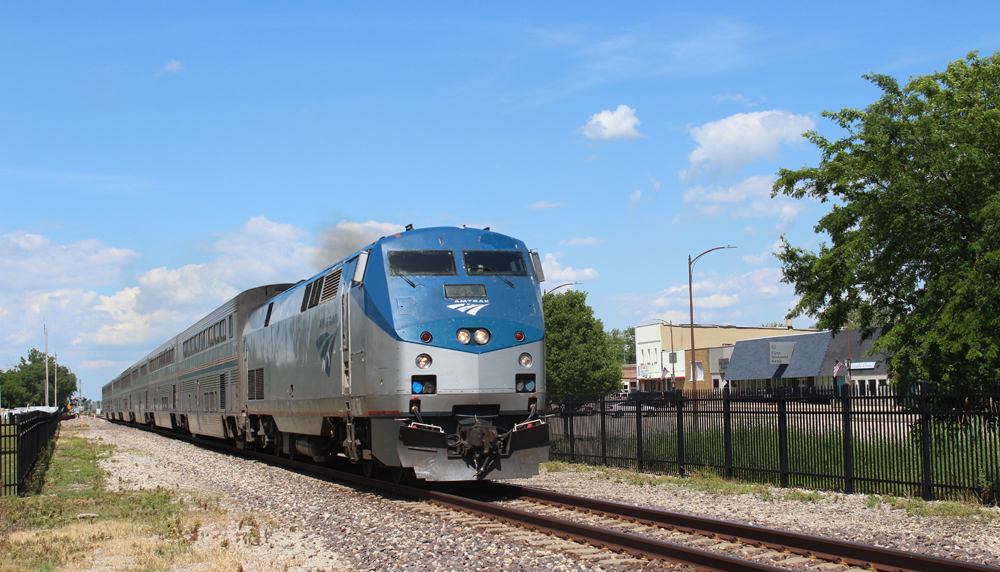 courtesy of trains.com
The Texas Eagle heads south through Gardner, Ill., in June 2020. The Eagle will add a stop in De Soto, Mo., city officials in De Soto have announced. Bob Johnston
DE SOTO, Mo. — Amtrak will add a Texas Eagle stop in De Soto, the De Soto city council announced at its meeting on Monday.
The Leader newspaper reports that the announcement comes after a five-year campaign to gain the station stop. Council members have previously agreed to provide the matching funds necessary for construction of a station platform across from the city's library at 712 S. Main Street. That been previously estimated to cost $1.7 million, although City Manager Todd Melkus told the meeting a better estimate would be likely once the city knows the requirements of host railroad Union Pacific.
Melkus said the city will also work to secure funds from the state and from Jefferson County to help pay for construction of the platform.
The city of 6,449 (as of the 2020 census) last had train service in 1982, losing its stop when the town's station was demolished. It will be between existing Eagle stops in St. Louis, about 45 miles to the north, and Arcadia, Mo., about 50 miles south.