By Bill Stephens for trains.com
New management incentives for service and growth are an encouraging sign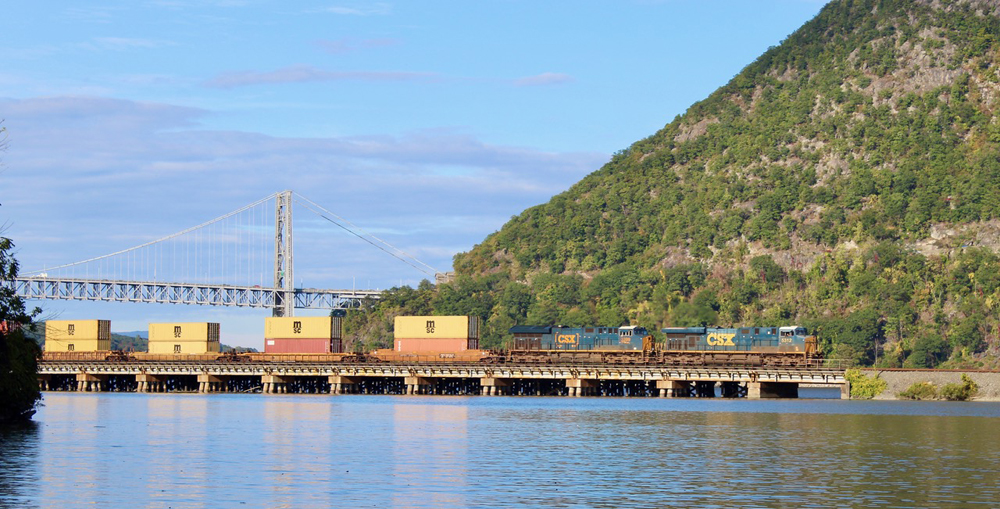 Well, this isn't a pretty picture. From 2013 to 2022 U.S. industrial production eked out 3% growth, overall economic output increased 57%, and truck tonnage grew 26%. Yet volume on the big four U.S. railroads increased by an average of just 2% for the decade — a figure that mercifully does not include coal traffic.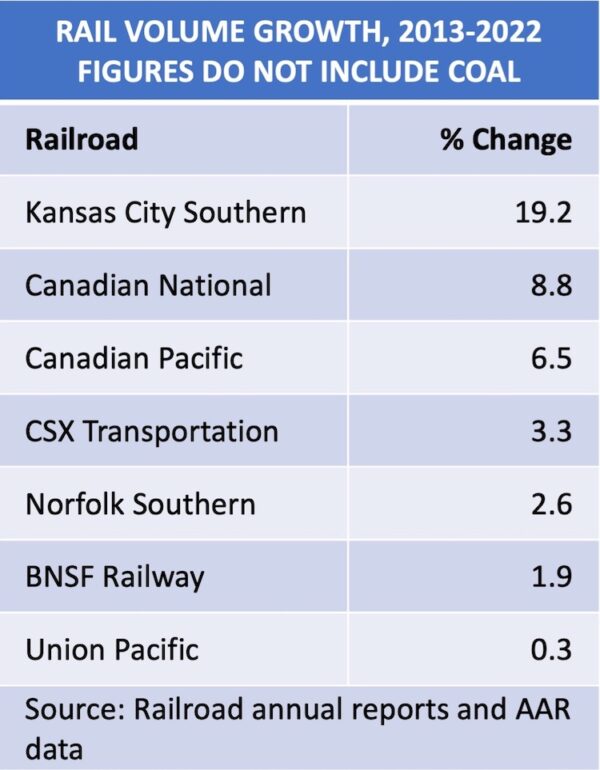 What this tells you is that railroads are falling farther behind trucks and are becoming uncoupled from the economy. They're still earning record profits and their physical plants have never been in better shape. But it's obvious that the Rail Renaissance — when railroads hit the trifecta of growing revenue, profits, and volume — is officially and utterly kaput.
Yes, there are pockets of growth out there. The two big Canadian railways grew by an average of 7.7% thanks to the traffic boom in Western Canada, where the hauls are long and the highways are few. And the late great Kansas City Southern, the smallest Class I, grew 19% over the past decade due to surging cross-border U.S.-Mexico traffic. (Again, these figures exclude coal.)
But carload continued its long decline in the Eastern U.S., which dragged down the impact of intermodal gains. In the West, carload grew slightly, while BNSF Railway's intermodal growth was anemic and Union Pacific somehow managed to lose intermodal business.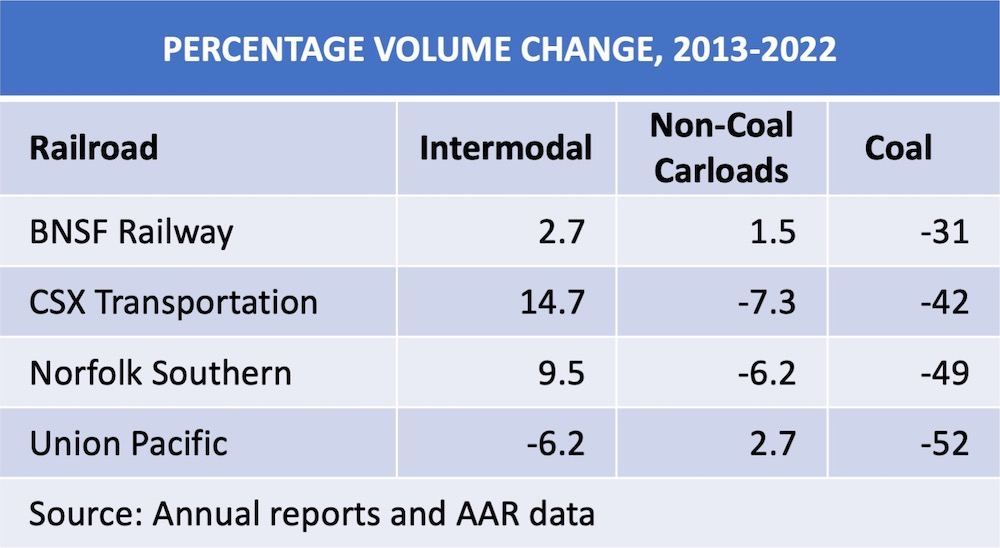 Amid this gloom is there a sign of hope, a reason for optimism, something we can cheer? Can the Rail Renaissance be revived?
Maybe. Here are three reasons why it could happen — and three that say it's not likely.
First, you can chalk up at least some of the dismal volume figures to the wildly successful formula railroads have used to reward their investors: Cut costs, raise rates faster than inflation, turn away less profitable traffic, and buy back gobs of stock to juice earnings per share. Any volume growth, if it came, was simply gravy.
The bounce has gone out of that bungee. There's only so much cost that railroads can wring out of their operations — and there's nothing left to squeeze. So the only way to move the earnings needle in a meaningful way is to gain volume. This explains why the Class I railroad CEOs say they're focused on growth.
Given the paltry volume gains since 2013, you're right to be skeptical that railroads can put a line in the water and reel in more fish. But the publicly traded U.S. railroads' management incentive plans are now putting bait on the hook: They're offering annual bonuses that, for the first time, reward things like on-time performance, carload growth, and customer satisfaction. Incentives matter — and they work.
But these service and growth incentives don't total more than 20% of executives' annual bonus packages. It's a good start, but you wonder whether that's nearly high enough, given volume trends.
Growth will depend on service. Get service right and everything else — including revenue and profits — should follow. So shouldn't incentive plans put more weight on providing the service customers want? And why not get the union folks involved, too, and reward them with bonuses tied to on-time performance? Absent sustained reliable and consistent service, the next decade's volume trends will look like the last. No one wants that.
Second, the new generation of CEOs fully grasp the challenge. Norfolk Southern, CSX Transportation, and Canadian National say they won't furlough engineers and conductors during downturns so that they can be prepared to capture volume and maintain service levels when traffic comes back. It's hard to overstate the importance of this change.
Service has been a yo-yo — good for a year or two, then poor for a year or two — because of recurring bouts of crew shortages. Keeping enough people and power on hand to handle traffic surges is crucial if shippers are to gain confidence in rail.
Third, there's untapped demand for rail service. Entrepreneurial short line railroads have proven that with the right service, shippers will send more volume to the rails. Even short lines in the heart of the Rust Belt have been able to grow significantly.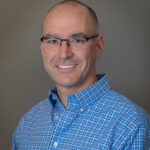 Plus, there's more talk about retailers and other big companies wanting to shift freight to rail as a way to reduce greenhouse gas emissions. This is the biggest, broadest growth opportunity the rail industry has seen in decades. But no one in their right mind is going to trade the dependability of trucks for unreliable rail service, no matter how much it reduces emissions.
Which brings us to the reasons to be skeptical.
The first is that railroads keep hoping that external forces — a shortage of truck drivers, worsening highway congestion, high fuel prices, rising inflation, the green movement — will push volume to rail. This is nonsense. Railroads need pull volume off the highway by offering the right combination of price and service that will attract and keep shippers.
The second is that railroads haven't gone where the freight is. More and more freight moves in smaller volumes over shorter distances. Yet for the most part railroads are sticking to high-volume, long-distance markets.
The third and biggest reason is that railroads have been talking about improving service for decades. It hasn't happened, which does not inspire confidence.
But give NS, CSX, and UP credit for adding service and growth components to their management incentive plans. In the next few years the volume figures will show whether the new incentives worked as intended.
You can reach Bill Stephens at bybillstephens@gmail.com and follow him on LinkedIn and Twitter @bybillstephens