From a growth perspective, the Class I merger record is mixed over the long term
By Bill Stephens for trains.com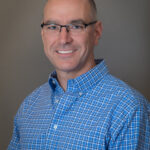 Do railroad mergers live up to the hype? It's a question that's been rattling around in my head as federal regulators review the Canadian Pacific-Kansas City Southern merger, the first between Class I railroads in two decades.
First, the projections. Within three years of the merger, Canadian Pacific Kansas City expects to gain 80,000 carloads and 137,000 intermodal containers currently handled by competing railroads. New intermodal service – the first connecting the CP and KCS networks – will take 64,000 trucks off highways annually. And by pairing origins on one railway with destinations on the other, the expanded CPKC system will be able to gain new traffic across a range of commodities, from grain, chemicals, and forest products to appliances, auto parts, and finished vehicles.
Now, the key question: How did prior Class I mergers play out from a traffic growth perspective? To find out, I looked at the gross ton-miles, or GTMs, for merging railroads for the first full year of their combination and then compared them to GTMs for year four of the merger. (Year four was chosen because of the service issues that followed the mergers of the 1990s, particularly Union Pacific-Southern Pacific and the Conrail carve up.)
Conrail split
CSX Transportation and Norfolk Southern projected that their 1999 split of Conrail would allow them to take nearly a million trucks off highways annually. Instead, after four years CSX's GTMs declined 2% and NS's sank 8%.
Union Pacific-Southern Pacific
When Union Pacific acquired Southern Pacific in 1996, executives said the merger would rescue an ailing SP, improve service, and lead to traffic growth. Among the factors that would drive growth: New and shorter routes with single-line service; massive upgrades to SP's worn out track and locomotives; and capacity expansion projects on both railroads. Four years after the merger – and despite the service meltdown that paralyzed the railroad in 1997-98 – UP's GTMs were up 9%.
BN-Santa Fe
Burlington Northern and Santa Fe merged in 1995, saying their bigger, complimentary network would offer shippers more efficient single-line service across the West. Four full years later, BNSF GTMs were up an astonishing 28% from pre-merger levels.
What conclusions can you draw from the four-year GTM changes from these three megamergers? The key takeaway is that if you had good growth prospects before the merger, that would carry through to the bigger railroad. And if you didn't have strong growth before the merger, well, you wouldn't have it afterward, either.
The Western railroads benefited from the rising tides of Powder River Basin coal and West Coast international intermodal traffic, and the growth after the BN-Santa Fe and UP-SP mergers reflects both this and the benefits of their expanded systems.
Outside of intermodal, Conrail, CSX, and NS didn't have strong growth prospects like the Western railroads. And no amount of intermodal growth could offset declining carload business in the Rust Belt areas where Conrail operated. Clearly creating new single-line service linking Conrail-served markets with CSX and NS territory — and introducing rail competition in the Northeast for the first time in two decades — was not a magic formula for traffic growth.
CPKC has growth on its side
Which brings us back to CP and KCS. CPKC will become the first railroad to link Canada, the U.S., and Mexico, and the railroad is betting that single-line service and robust rail-to-rail competition will drum up more traffic.
CPKC readily acknowledges that its route from Chicago and the Midwest to Texas and Mexico is longer and slower than the main lines of rivals UP and BNSF. The railroad's traffic diversion estimates take this into account.
While a circuitous route counts against CPKC, it does have a necessary ingredient for success: Both railroads are growing.Trains Columnist Bill Stephens
KCS's cross-border traffic with Mexico is one of two big pockets of growth in North American railroading. (The other is Canadian National's route to the Port of Prince Rupert, British Columbia.) Although UP remains KCS de Mexico's dominant partner at Laredo, KCS's own cross-border automotive, intermodal, grain, and petroleum products traffic is surging. CP, meanwhile, has been the fastest-growing Class I railroad since Keith Creel became CEO in January 2017.
Also working in CPKC's favor: Their merger will unite the two smallest Class I systems. That's an important distinction because they're scrappier than their larger rivals and therefore likely will continue to work harder to make the most of their combined network.
Yet there's a cautionary sign in the GTM data. Success immediately after a merger is no guarantee that traffic growth will continue over the long term.
From their 1990s mergers until 2019, the railroads' change in gross ton-miles stacks up like this:
• CSX, down 16%
• NS, down 1.5%
• UP, down 3%
• BNSF, up 71% (Yes, you read that right: A seventy-one percent increase.)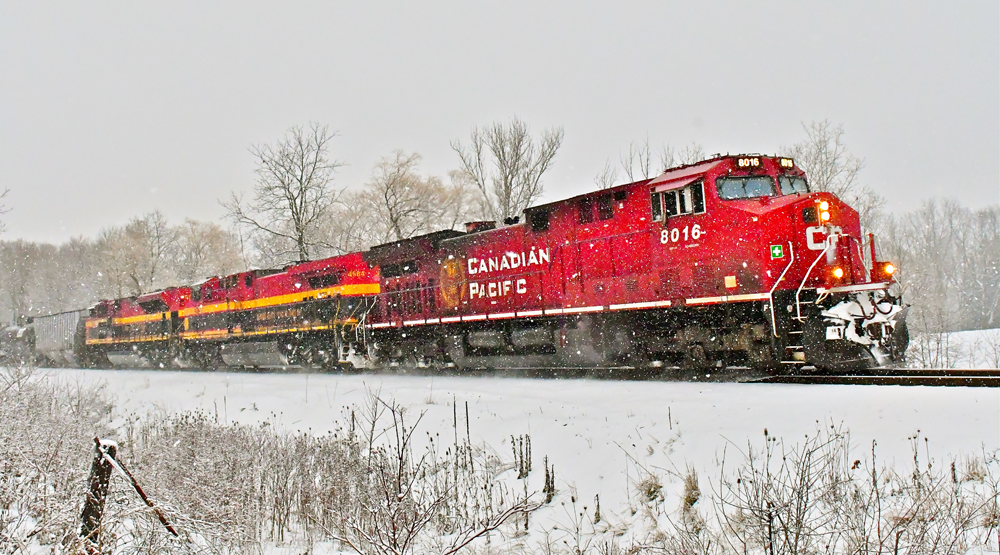 From a traffic growth standpoint, the Class I merger track record is decidedly mixed, which might make you wonder how much a railroad's geography determines its destiny.
You can reach Bill Stephens at bybillstephens@gmail.com and follow him on LinkedIn and Twitter @bybillstephensComments+