Uniting East and West would give rail traffic a boost and make railroads better competitors against trucks.
By Bill Stephens for trains.com
Railroads fall short of trucks in so many ways. The inability to offer seamless service from Point A to Point B shouldn't be among them. But the Surface Transportation Board has said, in so many words, that Canadian Pacific-Kansas City Southern will be the last merger of Class I railroads. That's a colossal mistake.
Why? Well, interline service will only take you so far, as CP Chief Marketing Officer John Brooks points out in the railway's merger application. In 2009, CP and KCS sought to improve joint service via the Kansas City gateway through a program code-named Ice Pick. "Our analysis showed there was a potential to attract many tens of thousands of carloads to CP-KCS joint-line routes if we could improve our joint line offerings and create appropriate incentives for each railroad to market those offerings aggressively," Brooks wrote.
Ice Pick failed miserably. After three years CP and KCS landed well below 20% of the potential traffic they had sought. "Factors that hampered the success of Ice Pick had nothing to do with any limitations on the theoretical potential for CP-KCS transportation offerings, but everything to do with the impediments inherent in two railroads coming to market with their own separate networks, separate operating priorities, separate capital investment plans, and separate financial interests," he wrote.
The lesson, Brooks says, is that the only way railroads can reach their full traffic potential is by combining. He's right. Brooks aimed to show the benefits of CP-KCS, but the same logic applies to transcontinental mergers. The maps of the seven Class I systems create artificial barriers to growth – barriers that truckers don't face because they can roam anywhere on taxpayer-supported highways that go everywhere.
Just think of what a pair of transcontinental railroads would do for the industry in the U.S. Interchanges cost time and money, make it harder for shippers to do business with railroads, and are among the factors that make service unreliable. The U.S. Class I railroads swap a sizable amount of traffic with each other and short lines, ranging from a quarter of traffic at BNSF Railway to 40% of volume at Norfolk Southern.
If you create a railroad that runs coast to coast, then you eliminate the lion's share of current Class I interchanges. And Chicago – the rail capital of North America – becomes just another dot on the map. That's a big deal for several reasons, not the least of which is that 25% of the continent's rail traffic originates, terminates, or passes through the Windy City.
First, by virtually eliminating interchanges in Chicago, you'd shave 36 hours off transit times, based on the average time it takes cars to move through the city. Second, grade-crossing problems in the Chicago area would be significantly reduced as trains would be moving through the city instead of parked awaiting yard space. Third, you wouldn't need as many big-ticket CREATE projects to untangle the city's crazy quilt freight network. Do this at all the major gateways, including New Orleans, Memphis, and St. Louis, and you'd make service faster and more reliable, which would allow railroads to better compete with trucks.
A transcontinental railroad also would open up new markets up and down the Mississippi River, the de facto dividing line between the big Eastern and Western systems. Suddenly long-ignored short-haul moves on either side of the river – between, say, Omaha and Indianapolis, Nashville and Dallas, or Minneapolis and Columbus – would become attractive single-line hauls. This alone could usher in a new era of growth.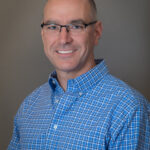 Shippers tend to oppose big mergers and would undoubtedly cry foul. You can understand this based on the chaotic megamergers of the 1990s, particularly Union Pacific-Southern Pacific and the Conrail split, both of which contributed to the 2001 rules that put the brakes on mergers. Yet few rail-served facilities have direct access to more than one Class I railroad, and half of traffic is intermodal that is by definition competitive. So the claim that transcontinental mergers would reduce competition is nonsense, particularly when you consider that joining East and West would have to include some version of reciprocal switching.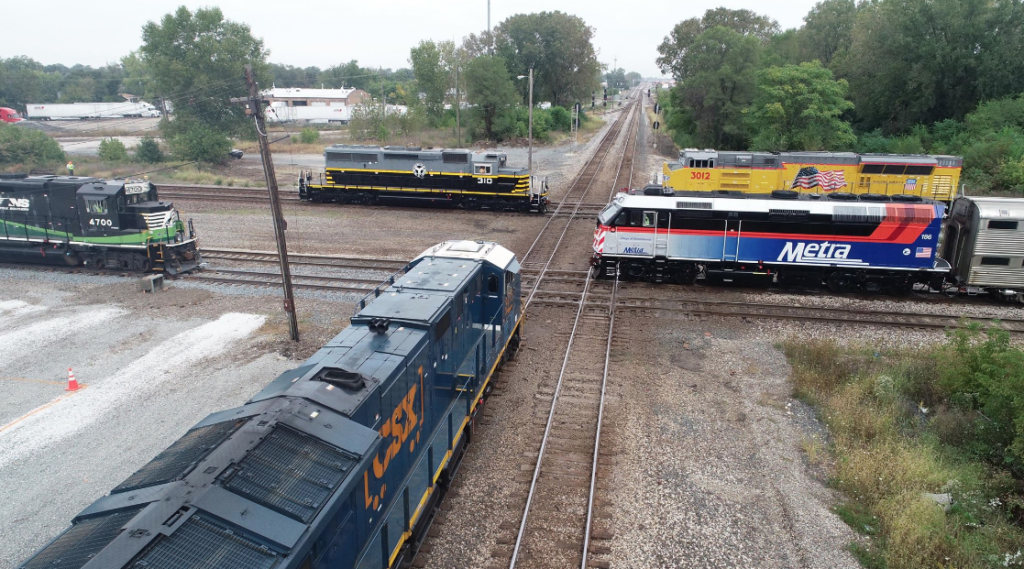 Everyone in Washington – from regulators to Congress to the White House – says they want to see freight shift from highway to rail. But their lack of understanding of the rail industry produces policies that are counter to the goal of reducing truck traffic and the greenhouse gas emissions that contribute to climate change. Railroads are lumped into the Big Is Bad mood when, in fact, bigger is better – and essential for rail traffic to flourish.