By Bill Stephens for trn.trains.com
OMAHA, Neb. — Outgoing Union Pacific Chief Operating Officer Jim Vena, who accelerated Precision Scheduled Railroading operational changes across the system, will not rule out popping up at another Class I railroad.
Vena was asked last week about his plans once his stint is up at UP, which the Canadian National veteran joined in January 2018 with the intention of staying in Omaha for 18 to 24 months.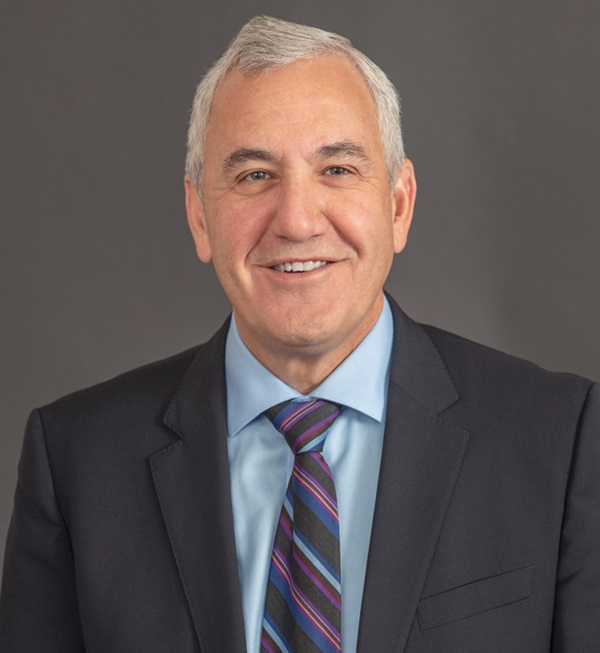 "Listen, I'm 62 years old. I feel great. I'm not looking further than … the responsibility I have now going forward," Vena said in response to an analyst's question on the railroad's earnings call on Thursday. "But all I'll tell you is, listen, we're going to elect a president that is either 74 or 78, so I'm still a young guy. I'll leave it at that."
For several months rumors have been swirling in the investment community that Vena is interested in leading one of the big Class I systems. Vena worked at CN for 40 years and retired as chief operating officer in 2016, after Chief Financial Officer Luc Jobin was named CN's chief executive.
Vena came out of retirement to head operations at UP just three months after it shifted to E. Hunter Harrison's Precision Scheduled Railroading operating model. Vena, who worked alongside Harrison at CN, was a hot commodity: When UP announced his appointment as chief operating officer, the railroad's stock shot up, adding nearly $9 billion to the company's market value in just a day.
Independent analyst Anthony B. Hatch says the hiring of Vena showed UP was serious about adopting Precision Scheduled Railroading at a time when many investors and analysts doubted the railroad's resolve.
UP CEO Lance Fritz praised Vena, whose transition to a six-month senior advisor role beginning Jan. 1 was announced on Tuesday. "Jim accomplished everything I could have hoped for and more," Fritz says. "He brought a level of expertise and speed of decision-making that has been critical to our transformation."
Hatch says efficiency gains under Vena helped reduce UP's operating ratio. Vena's more important accomplishment, Hatch says, was convincing UP — a railroad with a proud history and strong corporate culture— that it could embrace change.
Vena also deserves credit, Hatch says, for helping to ensure that sweeping operational changes were not disruptive, as CSX Transportation's abrupt transition to PSR was under Harrison in the summer and fall of 2017. The Surface Transportation Board "was waiting for them to screw up," Hatch says.
Hatch would not speculate on where Vena might land a chief executive job.
"While Mr. Vena did not give any indications about what might be next for him, the door seemed fairly open for the possibility for him to head to another Class I once his tenure at [UP] concludes at the end of June 2021. The key question then becomes, where?" Credit Suisse analyst Allison Landry wrote in a note to clients.
"With [Norfolk Southern] consistently executing against targets, and BNSF having recently promoted a new CEO from within (with a longstanding history of operations), the argument for shareholder pressure at other Class I's seems unlikely at this point," Landry wrote. "But considering the value of Vena's talents in an industry that requires a highly unique skill set, it is not unreasonable to assume that he may seek the CEO role at another rail (even one that may not need so much help in the operations department). With this in mind, it wouldn't surprise us if this is a theme that continues to circle amongst rail investors over the next six to nine months."
One place Vena won't land: The White House. Because Vena had referred to the age of the presidential candidates, Stifel analyst David Ross asked, "Jim, now that you mentioned it, can you just run for president?"
Vena cracked up. "I'm an American citizen, but I wasn't born in the U.S., so I cannot do it," he responded with a hearty laugh. "Otherwise I'd like to sometime, let me tell you."
UP's key operational metrics all improved under its shift to PSR. Car miles per day increased 16%, terminal dwell fell 15%, and train speeds inched up 4% despite a 28% increase in average train length.
But on-time performance, measured by compliance with trip plans, remains well below a 90% goal set for the end of 2019.
During Vena's tenure, UP has reduced the number of times cars are handled en route, which resulted in the idling of humps at six yards across its system. The railroad also stopped construction of a new $550 million hump yard that was being built near Hearne, Texas.
As UP moved its tonnage on longer but far fewer trains, it stored locomotives and freight cars and laid off train crews and mechanical forces. Overall employment at UP is down 28% since the fourth quarter of 2018, a reflection of both PSR and the economic impact of the pandemic, which caused an unprecedented drop in freight volume.