PAT BYINGTON for bhamnow.com 01/17/22
Alabama Representative Danny Garrett from Trussville has introduced legislation prohibiting trains from blocking railroad crossings continuously for two or more hours.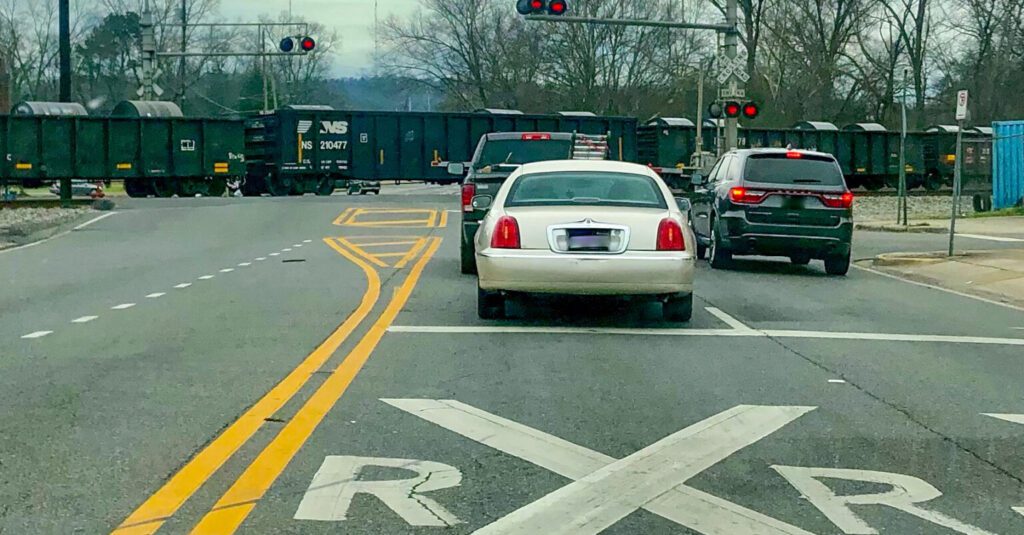 The bill—HB 122—was filed last week in response to reports across the Birmingham metro area of trains blocking intersections for lengthy periods of time, causing traffic problems and potential law enforcement and emergency medical services issues.
Numerous news outlets documented the chronic problem which peaked in November. Below are links to their reports:
CBS 42 – Train crossings blocked becoming problem in Central Alabama (West End of Birmingham)
Trussville Tribune – Another Norfolk Southern train stalls on the tracks in Trussville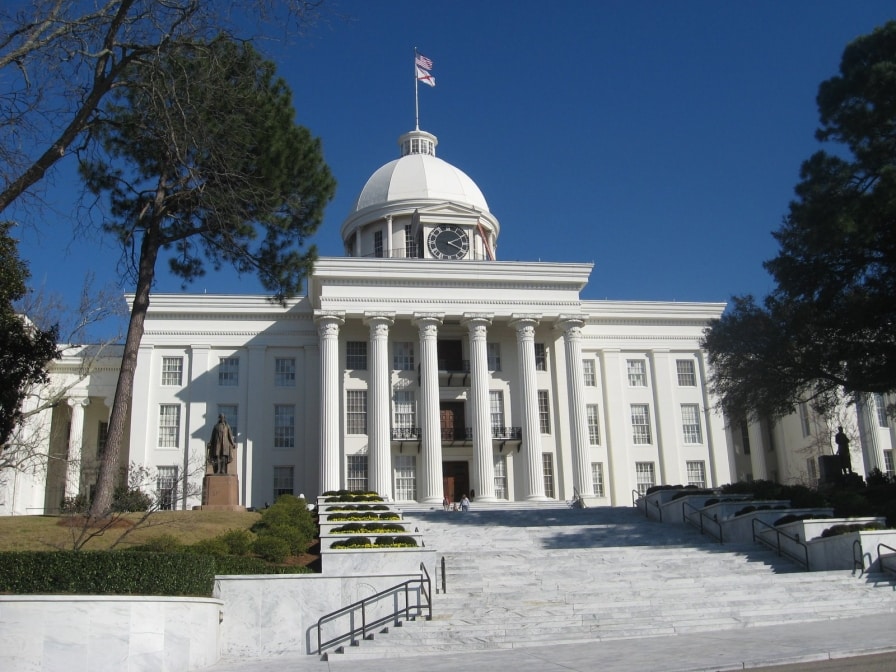 U.S. Congresswoman Terri Sewell also sent a letter to Transportation Secretary Pete Buttigieg asking him to help resolve the issue.
The Legislation – HB 122
State Capitol in Montgomery. (Pat Byington/Bham Now)
Below is the synopsis of Rep. Garrett's bill.
"This bill would provide that, except for trains stopped due to mechanical failure where separation or movement is not possible, and except for trains stopped as required by federal law, any train that has come to a complete stop and is blocking a railroad-highway grade crossing shall be cut, separated, or moved to clear the crossing upon the approach of any authorized emergency vehicle
This bill would deem the operator of a train that blocks a railroad-highway grade crossing for two or more continuous hours to be a public nuisance and would levy a civil penalty of $5,000 for each additional hour the train blocks the railroad-highway grade crossing. The civil penalty would be limited to $50,000 per day.
This bill would also authorize a law enforcement officer to order the cutting, movement, or separation of a train that blocks a crossing in violation of this section, and would tax all costs to the operator of the train."
Planning, Listening and Action Needed
In comments made to the Trussville Tribune, Garrett explained that there needs to be a plan to make sure train crossings remain open.
"My problem was, they didn't have a plan to play around those logistics," Garrett said. "I understand about scheduling and bottlenecks, but when you know you have all those problems in front of you, you have to plan around it," he told the Tribune.
Martha Hart Mulligan, the administrator for the Facebook page Trussville Train Updates, hopes everyone can come to the table and resolve the problem. She sees the bill as a vehicle to start getting all sides talking.
"Do we need to work together to solve a problem? Absolutely. But it's going to require some education on both sides, then develop a bill that is worded in a way that makes sense to Norfolk or CSX, or whoever is traveling the rails through our fine little community. Both sides will have to be able to listen to learn, not simply to respond," Mulligan wrote in a Facebook message to Bham Now.