Written by Andrew Corselli, Managing Editor for railwayage.com
"Permanent changes in trade flows will likely cause the Port of LA to permanently lose about 15% of its market share to Gulf and East Coast ports, a clear negative for Union Pacific but favorable for CSX, Kansas City Southern and Norfolk Southern. COVID-19 has had as large of an effect as the Great Recession. Peak season expectations were mixed to positive, with retail inventory replenishment likely needed."
Those are Cowen and Company's key takeaways from its collaborative report on the State of the Ports Panel, by Jason Seidl (Managing Director and Railway Age Wall Street Contributing Editor), Oliver Chen and John Kernan.
Airfreight and Surface Transportation – Jason Seidl
COVID-19 Impacts
"COVID-19 has created a choppy, unpredictable first half to the year," Seidl said. "The San Pedro Bay port complex, which includes The Port of Los Angeles and The Port of Long Beach, has seen container volumes fall 12% so far this year, the result of COVID-19 and, to a lesser extent, China trade issues. The Port of Los Angeles specifically is down 17% through June. July has been better, and August and September are forecasted to be better than prior months though they are likely to still be down in the high-single-digit range year-over-year.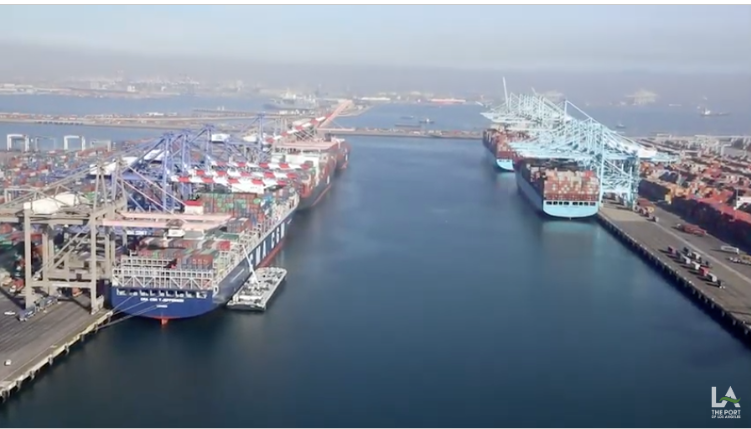 "For the largest drayage carrier in the country and the Port of Houston, 1Q20 was flat yearly with signs of strength, but COVID-19 has created a challenging environment since then. For the drayage carrier, 2Q revenues down about 13%, the combination of the East coast down 8%-9%; West Coast down more than 10%; Pacific Northwest down 18% to 19%; and the Midwest seeing a significant decline, primarily from auto plant closures. The Port of Houston is seeing a post-pandemic recovery, with July stronger than usual.
"When COVID-19 hit China early in the year, it caused lower exports out of China. Ocean carriers took steps to lessen the numbers of sailings. Per the Port of Los Angeles, there were 40 canceled sailings of ships, or roughly 25% of the total number of ships. In 2Q, roughly 15% of sailings were canceled and in July and August it has been a low-single-digit percentage. The Port of Houston saw 14 blank sailings."
Equipment Shortages And Network Imbalances Creating Challenges
"This earnings season, intermodal carriers and railroads noted equipment shortages and imbalances in their respective networks, the result of the lower imports and exports and COVID-19," Seidl said. "Our call's drayage carrier has about 15% fewer drivers than before COVID-19, with a normally difficult driver training process exacerbated by the pandemic. Hence, it may be difficult for him to have to scale up fast.
"At the Port of Los Angeles, current truck capacity is ample for what they need, given the volume declines. The port has 18,000 truckers registered for the port, with roughly half of them visiting the port weekly. Currently, chassis and railcars are dislocated, the result of imbalance between imports—which have increased—and exports—which remain low. The rails are trying to get the equipment and crews back to the ports. For Western rails UP and BNSF, train velocity is critically important, and this has been hampered by a combination of lower volumes and the fact that one of the Western rails conducted furloughs. The port is attempting to coordinate information among asset-providers and other stakeholders about what the flow of freight is going to look like."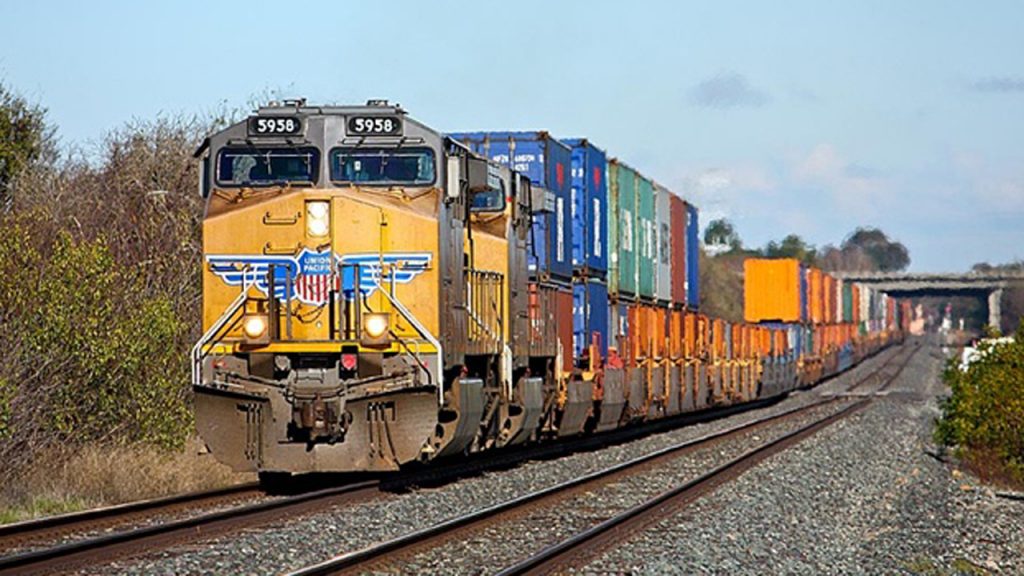 Impact Of Technology
Peak Season Expectations
"Expectations for peak season are mixed and unclear at the moment," he said. "The representative from the Port of Houston noted that customers are expecting a peak. However, it is not clear to him yet whether the peak will stem from increased demand, or simply from an increased need to replenish inventory. The Port of Los Angeles was more cautious, noting that it took the port 10 years to recover from the Great Recession in 2008, and 2Q20 saw volume declines of more than ~30%. As a result, he does not think we will see a traditional peak season like we have in the past."
Port Market Share Shift To Gulf Coast And East Coast Ports
"The Port of Los Angeles has born the brunt of the tariffs and trade war with China as about 98% of their trade is trans-Pacific and about 55% is trade with China," Seidl said. "The Port has seen 14 consecutive months of export declines. Though Phase One of the trade deal called for China to make about $34 billion in purchases from the U.S., that number will actually be far lower at around $10 billion. The Port of Los Angeles could permanently lose about 15% of their volume, on top of market share that they've already lost. To illustrate this differently, had the port kept pace with organic growth in the country, the port would've generated about 200,000 additional jobs every year. Such a loss in freight would be a negative for UP.
"The market share that the West Coast ports are losing is being gained by both Gulf Coast and East Coast ports (a clear positive for CSX, KCS and NS). These ports have received significantly more investment than some West Coast ports and have also made key personnel hires in recent years. The conference call's drayage carrier has been attempting to expand into the Southeast and Gulf Coast area to capitalize on these shifts in freight flows, and to take advantage of cheaper labor and real estate there."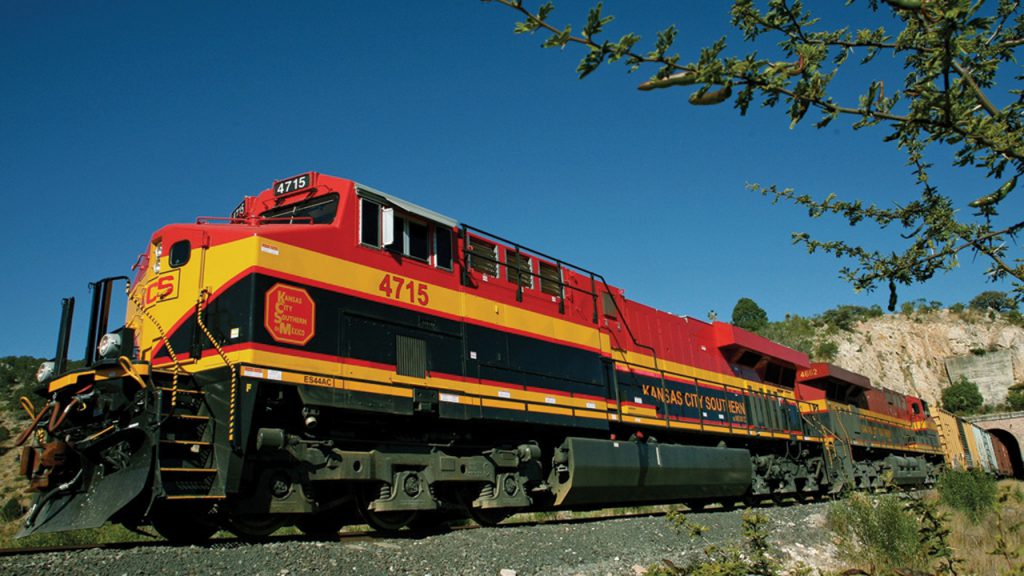 "Finally, the panel discussed the impact of technology on port operations and port vehicles," he said. "All three participants were in agreement that autonomous trucks are more likely to first be seen on highways before being seen in ports, given the complexity of operating in the port environment. Alternative fuel and truck technologies are being tested by the drayage carrier and at the ports. Some ports are seeing increased levels of automation but that is made difficult by labor unions."
Retailing/Department Stores & Specialty Softlines – Oliver Chen
"From a retail perspective we are cautious on the upcoming back to school season given weaker customer demand, supply chain disruptions, apparel markdowns and lack of newness. Store closures and traffic issues add particular risk to enclosed malls. Our favorite back to school stock ideas are ULTA and Target. We believe Wall-Mart is relatively better positioned given scale, a robust grocery supply chain and curbside pickup adoption. We also believe Wall-Mart is well-suited to take advantage of autonomous transportation as this technology advances."
Retail & Consumer Brands – John Kernan
"Panelists on the State of the Ports call commented on the 'hectic, uncertain and very challenging times' that have resulted from the COVID-19 pandemic, which followed a system already pressured by a heightened tariff environment between the U.S. and China," Kernan said. "Volumes through the Ports of Houston and Los Angeles were reportedly stronger sequentially in July 2020 over May and June 2020, which is encouraging for the flow of goods and relatively in tandem with the re-opening phase of retail doors across the U.S. Sector Q2 earnings reports to date have mostly reaffirmed an improving run rate for businesses, especially in digital which accelerated rapidly during this time. However, a tone of caution remains given the recent spikes in virus reoccurrence and prospects for a second wave. As such, our checks indicate 2H:20 wholesale orders for fall/Holiday in North America are expected to be planned down yearly at least -20% to -30% and perhaps as high as down -40%, including door closings. With the accelerated shift to digital, any potential for inflation in transportation costs could therefore result in further pressure on e-commerce margins, putting an already tenuous margin outlook with more ground to recover in 2021. Consensus estimates appear least conservative for Ralph Lauren, PVH and Under Armour."