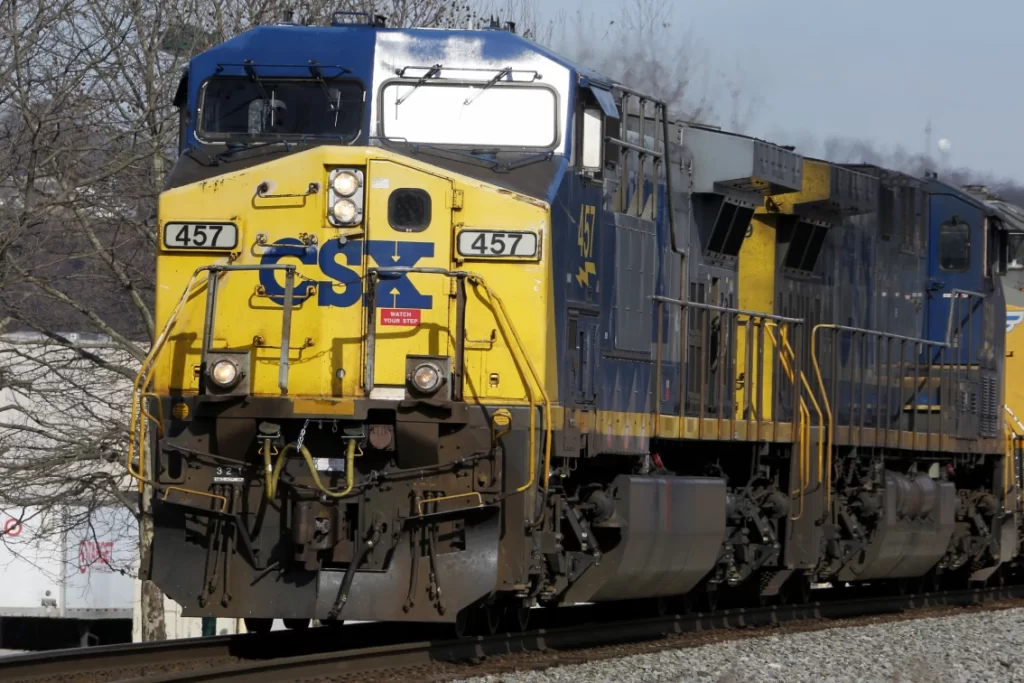 BY JOSH FUNK
Fewer shipping container deliveries this spring hurt CSX railroad's second-quarter profit and offset a sharp increase in shipments of automobiles, but executives remain optimistic about the economy.
CSX said Thursday that it earned $996 million, or 49 cents per share, during the second quarter. That's down 15% from a year ago when the Jacksonville, Florida-based railroad's results were helped by a $122 million land sale. Last year, CSX reported earnings of $1.18 billion, or 54 cents per share.
That was in line with what analysts surveyed by FactSet Research expected.
The total number of shipments CSX delivered slipped 3% in the quarter as it handled 10% fewer intermodal shipping containers. But a 21% jump in automotive shipments provided a meaningful boost to the railroad.
CSX executives seemed more concerned with preserving and improving good service than the prospect of a possible recession because several categories of freight they handle are still strong. So the railroad continues hiring and even though the pace has slowed, CSX still has more than 900 additional employees compared to last year.
"We're watching the economy and watching our orders every week and we'll adjust as appropriate, but right now we see the volume as supportive of the employment level that we have," CEO Joe Hinrichs said.
Edward Jones analyst Jeff Windau said the diverse mix of shipments that CSX moves helps offset weakness in any one category, so he didn't hear many recession fears from the railroad.
"They didn't come across overly bearish, although, you know, there were some cautionary words there," Windau said.
The railroad's performance continued to improve in the quarter, which Hinrichs said is helping attract new business. CSX's trains were moving at an average speed of 17.7 mph during the quarter — well above the 15.3 mph speed the railroad reported a year ago.
CSX's revenue declined 3% to $3.7 billion as the decline in diesel prices generated smaller fuel surcharges for the railroad. The revenue was just below the $3.73 billion that analysts predicted.
One potential problem looming is the possibility of a UPS strike later this summer because CSX and all the major freight railroads handle a large number of the delivery service's packages.
"Obviously we're watching very carefully what's going on and we hope they find a solution," Hinrichs said.
CSX is one of the nation's largest railroads, and operates more than 20,000 miles (32,000 kilometers) of track in 26 Eastern states and two Canadian provinces.