Written by William C. Vantuono, Editor-in-Chief for railwayage.com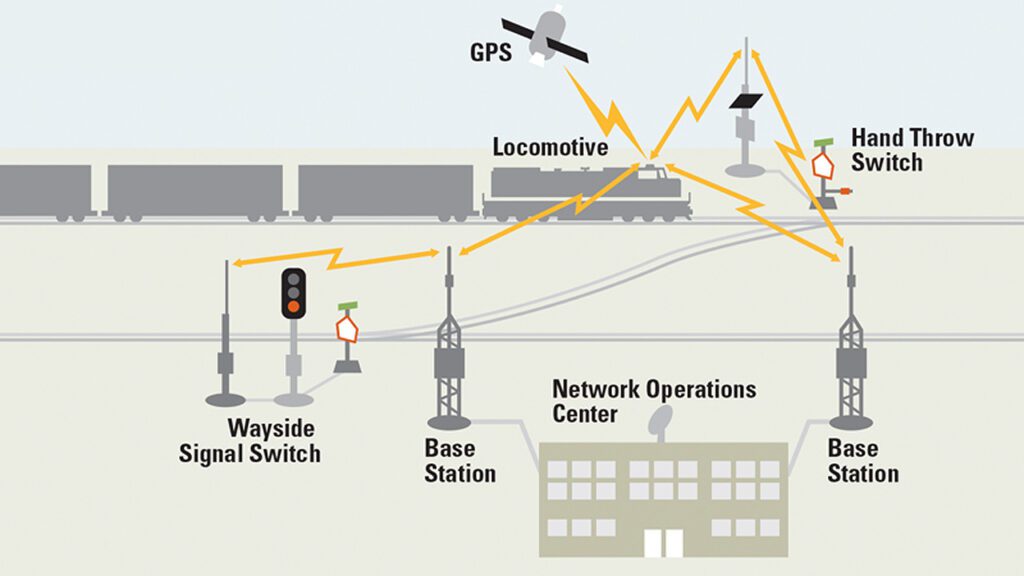 Effective Aug. 26, 2021, the Federal Railroad Administration is revising regulations governing changes to Positive Train Control (PTC) systems and reporting on PTC system performance.
"Recognizing that the railroad industry intends to enhance FRA-certified PTC systems to continue improving rail safety and PTC technology's reliability and operability (so-called "PTC. 2.0"), FRA is modifying the process by which a host railroad must submit a request for amendment (RFA) to FRA before making certain changes to its PTC Safety Plan (PTCSP) and FRA-certified PTC system," FRA said in the Rulemaking (downloadable below) issued July 27. "Second, to enable more-effective FRA oversight, this final rule expands an existing reporting requirement by increasing the frequency from annual to biannual; broadens the reporting requirement to encompass positive performance-related information, including about the technology's positive impact on rail safety, not just failure-related information; and requires host railroads to utilize a new, standardized report form.
Download the Complete Rulemaking:
FRA-PTC-Rulemaking-2021-15544Download
Executive Summary
"FRA is issuing this final rule to streamline the process under 49 CFR 236.1021 for RFAs to PTCSPs for FRA-certified systems. This revised RFA process requires host railroads to provide certain documentation, analysis, and safety assurances in a concise RFA. This final rule also establishes a 45-day deadline for FRA to review and approve or deny railroads' RFAs to their FRA-approved PTCSPs or FRA-certified PTC systems. In addition, this final rule permits host railroads utilizing the same type of PTC system to submit joint RFAs to their PTCSPs and PTC Development Plans (PTCDPs).
"Second, FRA is expanding an existing reporting requirement—49 CFR 236.1029(h), Annual Report of System Failures—by increasing the frequency of the reporting requirement from annual to biannual; broadening the reporting requirement to encompass positive performance-related information, not just failure-related information; and requiring host railroads to utilize a new, standardized Biannual Report of PTC System Performance (Form FRA F 6180.152) to enable more-effective FRA oversight. In addition, FRA is amending § 236.1029(h) by updating the provision to use certain statutory terminology for consistency; clarifying the ambiguous filing obligation by specifying that only host railroads directly submit these reports to FRA; and explicitly requiring tenant railroads to provide the necessary data to their applicable host railroads.
"FRA analyzed the economic impact of this final rule over a ten-year period and estimated its quantitative costs and benefits, which are shown in the table below. The business benefits associated with FRA's revisions to §236.1021—i.e., to simplify the process for all RFAs to PTCSPs and authorize host railroads to file joint RFAs to PTCSPs and PTCDPs—will outweigh the costs associated with FRA's expansion of the reporting requirement under paragraph (h) of §236.1029. This final rule will also result in savings for the federal government.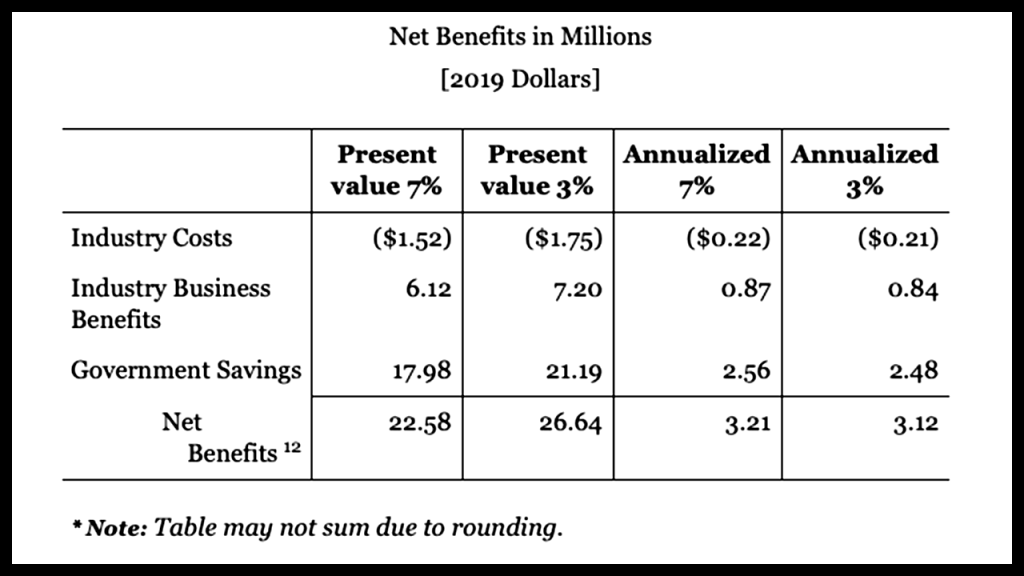 "In addition to the quantified benefits in the table, FRA expects this final rule will also result in safety benefits for the railroad industry. For example, this final rule will enable railroads to deploy PTC-related safety improvements and technological advancements more efficiently and frequently, under an expedited RFA process, and the expanded reporting requirement will help railroads and FRA identify systemic failures more quickly and precisely, enabling swifter intervention and resolution."
FRA issued a Notice of Proposed Rulemaking (NPRM) on these revised regulations in late December, 2020, just prior to the final PTC implementation deadline, which the industry met with considerable assistance and guidance from former Administrator Ron Batory and FRA staff.