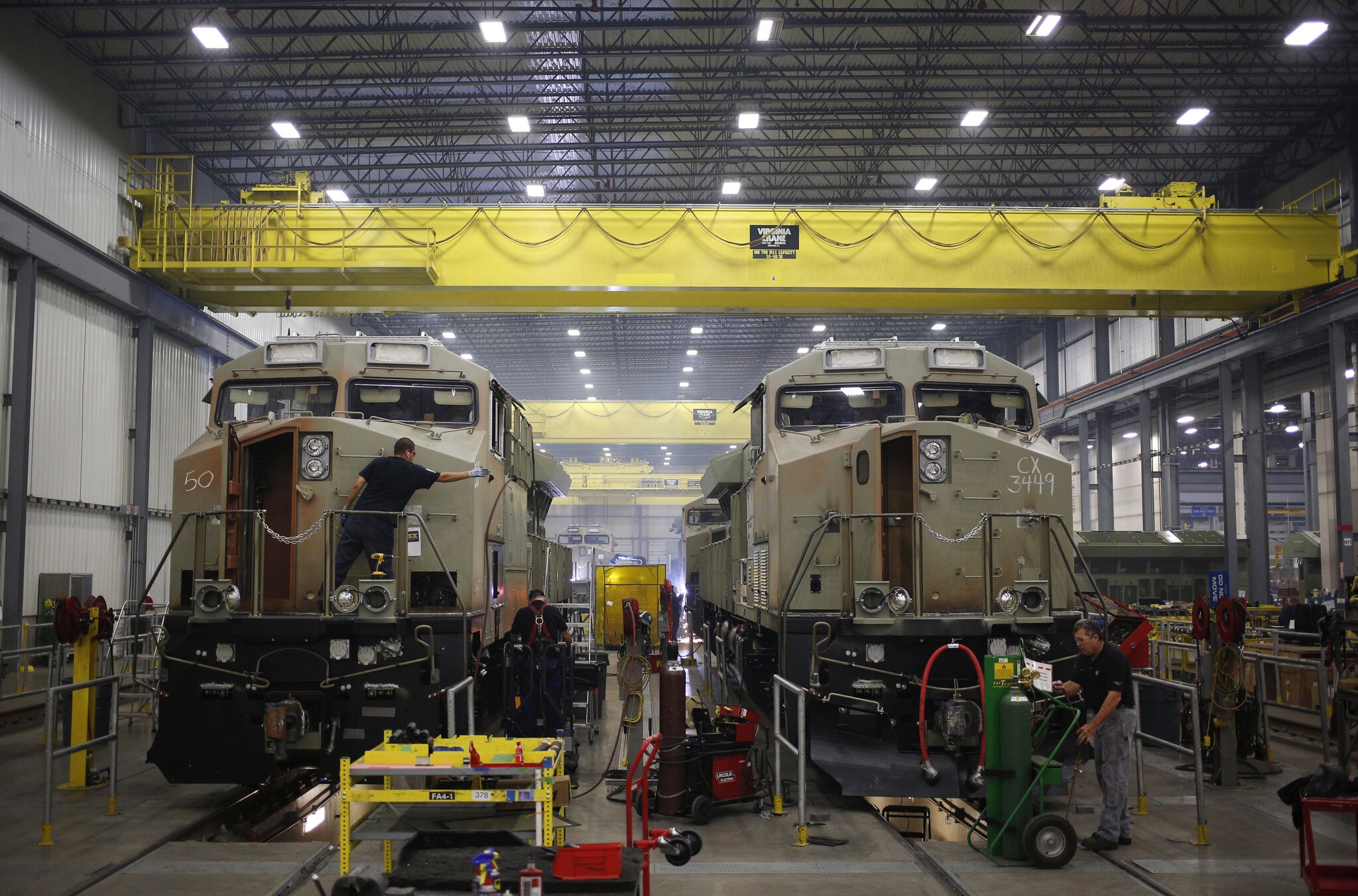 General Electric diesel locomotives at a manufacturing plant in Fort Worth. The company is spinning off its railroad business in an $11 billion deal.
John Flannery took a step on Monday toward his goal of making General Electric a "simpler, leaner" company by spinning off its railroad business in a deal valued at roughly $11 billion.
It is the first move to shed an entire business since Mr. Flannery became chief executive last August, vowing to streamline the struggling industrial conglomerate and improve its financial performance.
G.E.'s railway business will be combined with the Wabtec Corporation, formerly known as the Westinghouse Air Brake Technologies Corporation. Wabtec, based in Wilmerding, Pa., makes equipment for mass-transit and freight railways.
Wabtec had revenue last year of $3.9 billion. The G.E. unit is a leading manufacturer of locomotives for freight trains, and it had sales of $4.2 billion in 2017. The combined company, Wabtec and G.E. executives said, will be stronger, have a broader mix of rail operations and become a Fortune 500 corporation.
In the Wabtec transaction, G.E. will receive $2.9 billion in cash. G.E. shareholders will receive 40.2 percent of the combined company in a tax-free arrangement and G.E. will retain a 9.9 percent stake, while Wabtec shareholders will get 49.9 percent of the shares.
Raymond Betler, Wabtec's current chief executive, will be chief executive of the combined company.
G.E. has been shopping its rail business since last fall, and reports of its negotiations with Wabtec surfaced last month. G.E.'s lighting unit, dating back more than a century to the days of Thomas Edison, is also up for sale.
Last fall, Mr. Flannery declared his plan to sell off $20 billion in assets. Before the Wabtec deal, G.E. had shed about $4 billion in smaller sales of parts of G.E. business.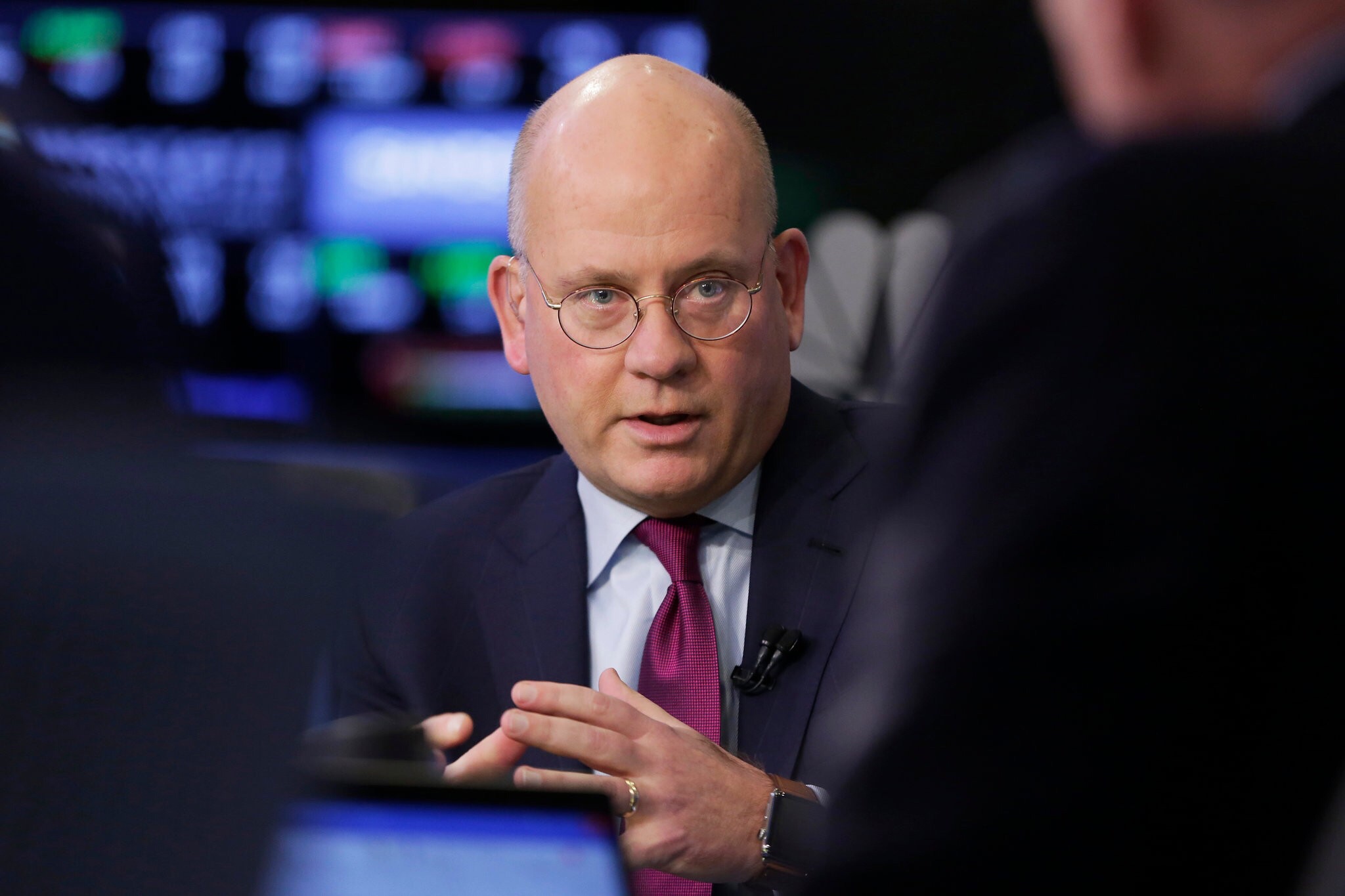 John Flannery, the chief executive of General Electric, has declared he wants to sell off $20 billion in assets, and focus the conglomerate on three businesses — aviation, power generation and health care.
Credit
Richard Drew/Associated Press
Months after taking over, Mr. Flannery said that G.E.'s future would be built around three businesses — aviation, power generation and health care. But he also said further moves could be made to improve G.E.'s profitability and lift the price of its lagging shares, leaving open the door to further spinoffs.
The company's jet engine business is thriving. Its health care unit, which makes medical imaging equipment and life sciences technology, is doing well.
But G.E.'s big power-generator business — long a pillar of strength for the company — is in the midst of a lengthy turnaround effort, after producing too many power turbines as global demand for electricity generation softened.
Analysts say both the power generation and health care businesses are candidates for spinoffs, and the Wabtec deal may suggest a template: G.E. gets needed cash, but also holds on to a stake in the combined enterprise.
"This could be telling of the Flannery strategy — find partners instead of outright selling businesses," said Scott Davis, chief executive of Melius Research, an independent financial analysis firm.
That formula predates Mr. Flannery's taking over as chief executive. In an industrial deal that closed last July, G.E. merged its oil-field equipment business with Baker Hughes. In that deal, G.E. retained a majority stake.
G.E.'s rail business is a small piece of the overall company, accounting for about 3 percent of its $122 billion in total revenue last year. But analysts say the Wabtec deal is a good one, a tax-efficient transaction that should allow G.E. shareholders to participate in the cyclical strengthening in the rail and transit equipment industry. Shares in G.E. were about 3 percent higher on Monday.
"For Flannery, it's a box checked, a step in the strategy he has put in place," said Deane Dray, an analyst at RBC Capital Markets.
Article published by Steve Lohr for nytimes.com