By Bill Stephens for cstrains.com
The biggest surprise to come out of the Class I railroads' second quarter results was not how bad the traffic, revenue, and earnings declines were. Everyone knew they'd be u-g-l-y given how the pandemic torpedoed the economy and sank rail traffic.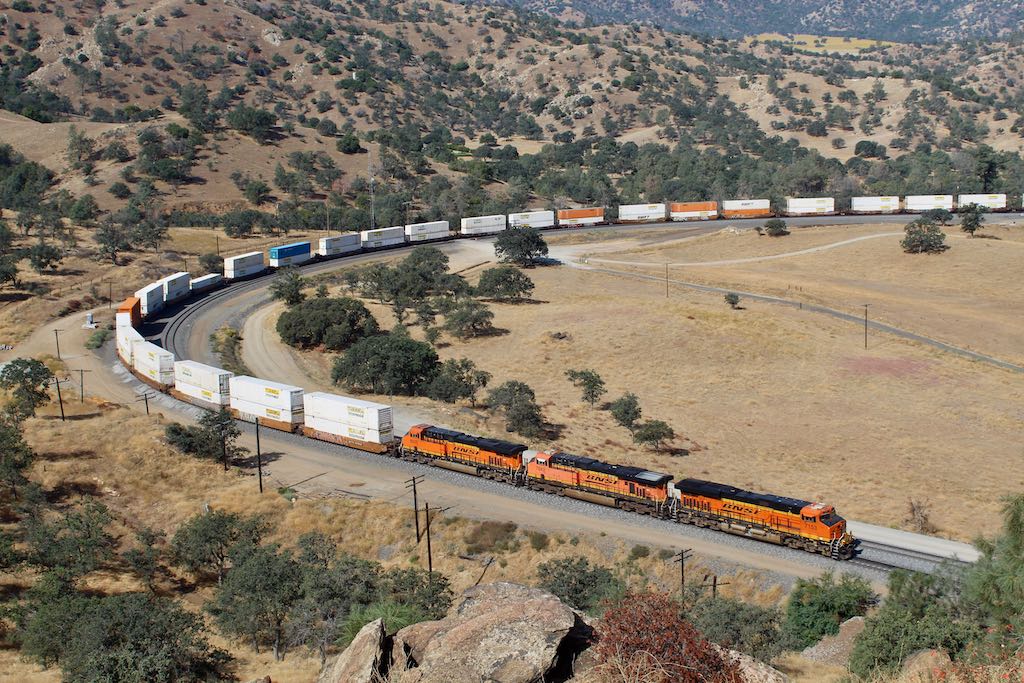 No, what surprised me most was the way BNSF Railway outperformed the rest of the industry. BNSF's operating ratio actually improved by 3.5 points to 61.9%. On average, the big six Class I systems saw their operating ratios deteriorate by 2.1 points as no amount of cost-cutting could keep up with the deep revenue declines.
You will recall that BNSF is the lone Class I railroad that does not officially subscribe to the late E. Hunter Harrison's Precision Scheduled Railroading operating model. PSR has driven the trend toward ever lower operating ratios, the closely watched measure of efficiency and profitability. Wall Street covets a low operating ratio because it puts more money in investors' pockets.
BNSF, a unit of Berkshire Hathaway, is famously agnostic about the operating ratio. It is simply a byproduct of all that a railroad does, or so the thinking goes at the railroad's headquarters in Fort Worth. And because of that, BNSF says the operating ratio should not be a goal in and of itself.
Yet here was BNSF, amid the deepest traffic downturn on record, turning in the most improved operating ratio despite an 18% decline in volume and a 22% drop in revenue. BNSF cut expenses 26%, which was partly a reflection of a rough second quarter of 2019, when costs were high due to the impact of flooding in the Midwest.
I don't put much faith in one quarter's results, particularly when it's the weirdest of quarters. But BNSF has nearly closed the operating ratio gap with its western rival, Union Pacific. UP posted a 61% operating ratio for the quarter, the first time in a year it's been above 60.
Last year UP enjoyed a 4-point O.R. advantage over BNSF, and in the first quarter of this year had a 6.9-point edge. Some Wall Street analysts have said that this widening gap – a reflection of UP's lower cost structure under PSR – would eventually enable UP to regain market share lost to the highway and BNSF over the years.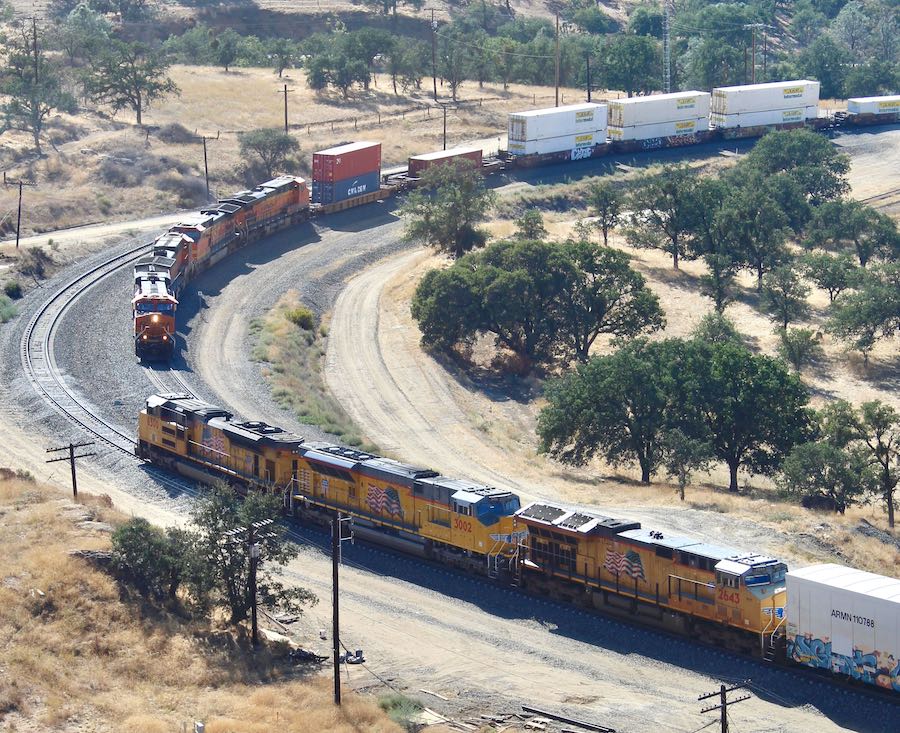 I'm from Missouri on this one. UP, despite converting some highway business to rail this year, still favors profit margins over volume growth. And despite its efficiency gains, BNSF still has what CEO Carl Ice calls a "bias for growth."
These different but perfectly valid approaches to railroading have produced predictable results over the past decade: BNSF's traffic is up 12% while UP's declined 5%. And BNSF's revenue and operating income have grown faster than UP's.
Over the next year or two it will be interesting to watch how these long-term trends play out – and whether the operating ratio gap really matters as UP pushes toward its 55% O.R. goal.