The deadly COVID-19 pandemic that is sweeping across the globe has infected and taken the lives of thousands, including some of our own IAM Sisters and Brothers. We honor our fallen by celebrating their impact on our lives and the labor movement. They will not be forgotten. We also thank many of our fellow Sisters and Brothers who remain on the front-lines during the coronavirus outbreak, doing the essential work that keeps us all safe.
"This pandemic has had a tremendous impact on so many lives, including that of many of our Brothers and Sisters. Myself, the Executive Council and IAM members across North America offer our deepest condolences to the victims and stand with their family and friends as they grieve," said IAM International President Robert Martinez Jr. "We will get through these hard times together, in solidarity."
We will continue to update the list of fallen IAM members as we learn of them.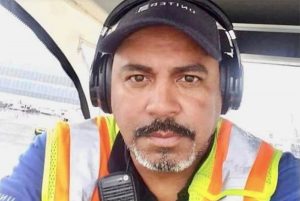 Carlos Consuegra (Local 914, District 141) of Union City, NJ, passed away on March 26, 2020. Consuegra, 52, had worked as a ramp service employee for United Airlines at Newark International Airport since 2007. The longtime worker was described as a mentor to other workers at the airport. "He was a good worker. If you didn't know how to do something, he would teach you," one worker told NJ.com.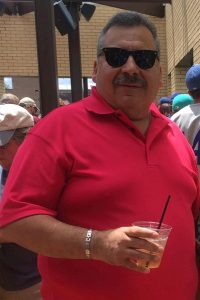 David Veloz (Local 126, District 8) of Chicago, passed away on April 7, 2020. Veloz, 64, served as foreman and machinist at a building-maintenance division for the City of Chicago. Veloz, a U.S. Navy veteran, was an active union member and a delegate to the Chicago Federation of Labor. He was described as a strong advocate for workers' rights and protections. "I was talking to him right up through when he was put into the hospital. Always thinking about his fellow workers. He was just that kind of guy. It's a terrible loss for us as an organization and as an individual," said IAM Local 126 Business Representative Ryan Kelly.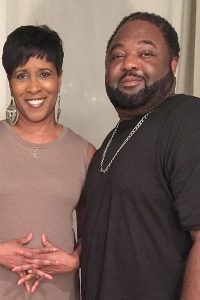 Elton Washington (Local 751C, District 751) of Everett, WA, passed away on March 22, 2020. Washington, 57, was a longtime Boeing Co. worker and a shop steward. He was a flight-line inspector and was described as a family man who loved going on vacation with them. "My dad loved his family and friends but he really loved my mom. That was his best friend, and I know that he's back with her and they're both watching me," wrote his son E.J.