'There are disconnects all through the system'
By Joanna Marsh for freightwaves.com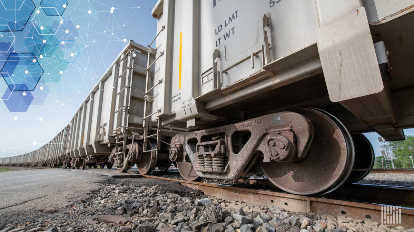 Although February's train derailment in East Palestine, Ohio, has renewed calls to bolster railroad safety, the rail industry needs to be more proactive about how research and development efforts can advance the utilization of freight rail and encourage the railroads to think across departments, sources told FreightWaves.
The factors that play into what gets public and private dollars for research can be complex. One issue is that some topics, such as train crew size and train length, have political undertones, with the unions largely in support of regulations that retain and grow the workforce while the railroads generally say that the safety data doesn't support the need for some proposed regulations.
The rail industry has had some success in determining what areas to focus on, sources said. For instance, the Federal Railroad Administration's research program is reviewed periodically by the Transportation Research Board, an independent arm of the National Academy of Sciences, while research conducted by MxV Rail, which is affiliated with the Association of American Railroads, has been discussed and reviewed by numerous committees composed of industry experts.
But the industry also needs to work at better integrating different systems, such as using data from wayside detection to inform train operations and enhance safety, and it's unclear who should be overseeing or coordinating the various strands of R&D.
"Is the positive train control dispatching and the train monitoring system hooked up in a way that is integrated — integrated is the key word here — into the hotbox detection warning system? Is it simply that they don't realize that that's an opportunity to integrate the two systems, so that rather than relying on a human interpretation of the data and the dispatcher or the engineer making the decision, we use an algorithm," said Jim Blaze, a railroad economist with an engineering background.
"In other words, a lot of these safety systems are set up like a silo, like a department, and they don't talk and share data — enriched data — with one another system. A combination of three alerts from three different systems gives you some potential higher likelihood that you're going to spot a condition that's getting out of control faster than how human beings might react," Blaze said.
How R&D works in the rail industry
Research funding comes from public and private sources; research topics originate from those two sources as well as at universities.
FRA tends to focus on safety-related subjects, according to a consultant and former researcher, and some research is performed in conjunction with university consortiums.
For example, FRA announced in May that $5 million will be available for research projects via the Center of Excellence, a federal R&D program that seeks "to improve the safety, performance, and sustainability of freight, intercity passenger, and commuter rail." Annual grant funding of $5 million was made available for fiscal years 2022 and 2023, with another $2.5 million available in fiscal year 2024.
Eligible proposals include advances in research, evaluation, education, workforce development and training efforts related to safety, project delivery, efficiency, reliability, resiliency and sustainability, including advances in rolling stock, grade crossing safety, advanced positive train control, human factors, inspection and remote sensor technologies, rail systems maintenance and operational reliability, FRA said.
But the consultant said funding can be limited if it's split up among 10 to 15 institutions, although funding can be useful for small ventures needing seed money.
Pueblo, Colorado-based MxV Rail — formerly known as the Transportation Technology Center Inc. — tends to focus on the problems that the railroads want solved, including problems that might prevent operations from running according to plan, the consultant said. This could include rail and tie issues for infrastructure and wheels with bearings for rolling stock.
According to Kari Gonzales, president and CEO of MxV Rail, one of the organization's programs is a strategic research initiative (SRI) that's funded by AAR and its members. The $13.3 million budget for research is split into three categories: engineering, mechanical and operations. Committees and subcommittees meet within those categories to generate research ideas, which MxV Rail will then use to design research programs.
"We try and design the program so that as we're working toward the big picture goal, we're also getting benefits along the way," Gonzales told FreightWaves.
Some projects have been designed, tested and implemented to fit within a two-year time frame, while others might have a longer time frame, like five years. The time frame for some projects might depend on the experiments and their outcomes, she said.
"One of the key goals for the SRI program is to minimize that time from idea to implementation. And so when we're getting things into the program, most of the time at least it's been vetted through some internal process at a supplier, for instance. We're then looking at it in a controlled environment, but with conditions that really accelerate the understanding," Gonzales said.
MxV Rail also works with companies that are working with disruptive technologies or technologies that haven't gone through the industry certification process, as well as with universities.
The group provides reports to the industry on existing research projects, and the railroads can choose to apply the findings to their railroads, Gonzales said.
As MxV Rail determines which projects to pursue, the group looks at the broader benefit of safety gains rather than look at projects that might involve a business analysis or a business case for utilizing a certain kind of technology. However, the organization could conduct research on topics such as deploying electronically controlled pneumatic brakes at a wider scale if the federal government calls for it, Gonzales said.
"I think that you have to be careful when you're thinking about the business cases because they could vary significantly and implementation looks so much different" between companies, she said. "It can look much different from the generation of an idea to what you actually do."
Integration should be key theme driving industry R&D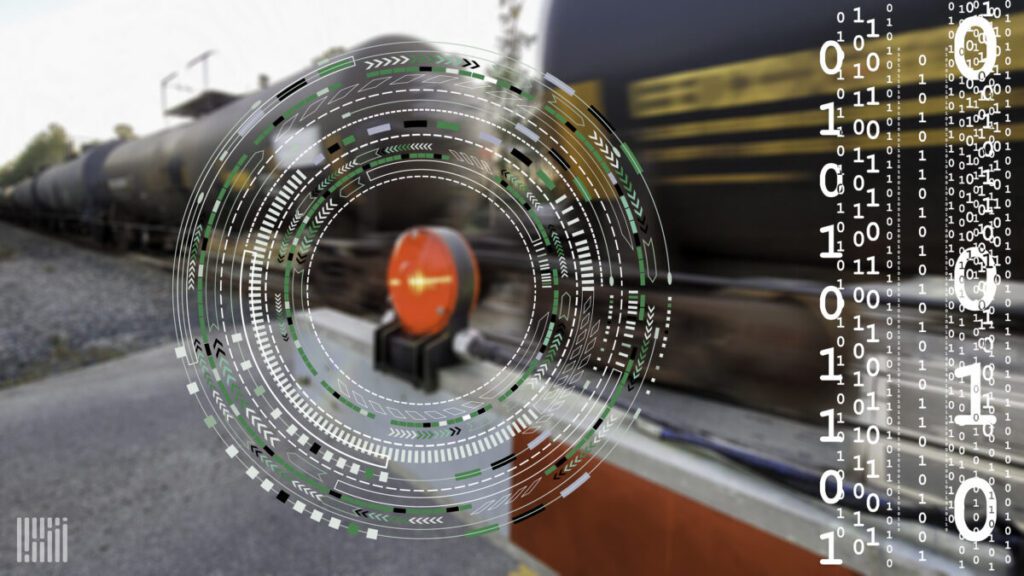 If the Class I railroads spent billions on implementing positive train control (PTC), a safety technology that the federal government mandated the major freight railroads install, then the railroads should conduct their own R&D efforts to determine how and if PTC can inform other safety applications, Blaze said.
But the consultant and former researcher told FreightWaves that the issue is not so much developing safety applications informed by PTC but more so developing technology that takes data from devices such as wayside detection systems, stores it and then analyzes it in real time so that it's useful in spotting potential problems.
"The industry is modern. Don't doubt their ability to modernize," the consultant said. "They were really the first big users of computers because they could organize and deal with shipper data most effectively and then they have been willing to accept any new technology for the safety issues. The communications technology and the PTC technology they just installed are top notch. … What falls through the cracks is having brains to put everything together to maximize what you can learn from it. Plus, remember, bearings have not been high on FRA's radar screen as an issue they really needed to deal with."
The Feb. 3 derailment of a Norfolk Southern train in East Palestine has spurred calls for the railroads to perform more R&D on how wayside detection systems can be set up and alert train crews in real time. The technology could function like a collision avoidance warning system in a modern car where the system provides an audible or visual signal when it calculates a potential imminent threat.
While the causes of the East Palestine train derailment are still being explored, a real-time alert system could be set up around wheel bearings because bearing inspection is already an automated process that involves data collection.
The railroads have been looking at that issue for some time, according to witness testimony during last week's public hearing on the East Palestine train derailment held by the National Transportation Safety Board.
At the hearing, witness Jared Hopewell, assistant vice president for communications and signals for Norfolk Southern, said a multi-railroad effort began in the late 2000s to develop a trending analysis system that used data collected from wayside detectors.
Witnesses also discussed last week exploring using more predictive analysis on data from acoustic bearing detectors, which may be able to detect bearing defects more readily than hotbox detectors.
One challenge that the industry must grapple with is competing with the trucking industry, which has spent significant amounts of R&D on issues such as braking and has benefited from research advancements in the automotive industry, according to Blaze, who said that instead of paying dividends to stockholders, the railroads could have been giving more funding to their R&D departments.
But in order for the railroads to develop technology that would gather and interpret data across company departments, they might also need someone performing the role of an integrator to oversee developments, according to Blaze.
"The hotbox detectors and the signal systems, some of the dispatching systems, positive train control systems — a lot of these are run by the signal department. Well, they have their own IT people and they're separate. They're separate in some ways from operations. They're separate from the people who run risk management. If you ask where the risk is, it's probably in the finance department or the law department," Blaze said. "So there's a missed opportunity for management restructuring in order to have better integrated communications, particularly when you have the technology that can help you. Who makes that focal point decision? Most likely the five or so senior officers, with approval by their board of directors."
The challenge of integration extends beyond individual companies to the industry at large and the federal bodies that regulate it.
"You can't necessarily blame the Class I railroad companies for the data sharing flaw. The handing off of data among corporate groups and technologies isn't always done smoothly or transparently. There might be just a bit too much 'private data mindset' in some places," Blaze said. "The flaw permeates across different sectors of our society, including the Surface Transportation Board, FRA, the DOT and the National Transportation Safety Board. They often don't automatically or seamlessly share data quickly and electronically. Too many processed intelligence silos," Blaze said. "Which one of those federal agencies is the leader, by the way? That's not always clear. [But] that closed cycle can be broken."
Said the contractor: "Where is there any sort of discussion between FRA and the railroads as to what needs to be examined? Where is there common discourse between the two when it comes to discussing which things need attention more than others for safe operations of the railroads and its effects upon the general public?"
Meanwhile, the equipment manufacturers and the locomotive and rail car builders each have their own products that provide benefits individually; however, a piecemeal approach to implementing technologies at a railroad means that costs take on a greater role in deciding which technologies get implemented.
"There are disconnects all through the system. Much of this work remains siloed because as private companies they want to keep their information confidential without unnecessary intrusion from the FRA or the general public. This always hampers applying daylight to problems. Private vendors to the railroads also spend a lot of money on developing products that are held close to the vest for proprietary reasons," the contractor said.
Money — costs and commercial viability — might be the biggest inhibitor to innovation. For instance, if the rail industry even determines that integration of technologies across departments is a key goal, another challenge would be developing a multiparty tax incentive program or joint investment program and then finding a lead agency to administer it.
"Even if we keep the same number of people, the technology of this is getting to the point that the technology spots things better than the human eye. We actually are getting there," the consultant and former researcher said.
The wish list by sources for what the industry should focus on includes advancing the deployment of acoustic bearing detectors, networking the data of hotbox detector measurements; determining the maximum gradient on bearing temperature before a car needs to be set out, including monitoring the change in bearing temperature from one detector to the next; determining whether any improvements can be made in bearing design; and further examining whether certain chemical or energy products are better suited for some kinds of tank cars than others.
"Long term is where I feel the railroads and FRA need to refocus. The research program only nibbles around the edges of some important topics at times and I am a bit jaded about some topics that seem to have forced conclusions to them," the consultant said.