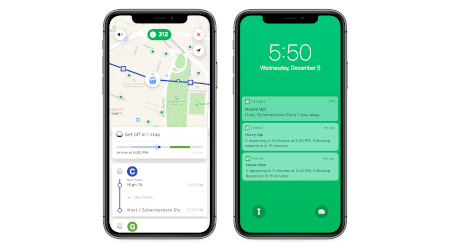 Metro Transit-St. Louis has partnered with Transit mobile app to provide passengers trip-planning features and real-time information from the St. Louis public transit system, including the MetroLink rail service. 
The official app allows riders to see nearby transit options and departure times. Users can navigate the region, aided by accurate real-time MetroBus tracking, trip planning, and step-by-step navigation with Transit's GO feature.
Transit also offers first and last-mile connections to Metro Transit with its Transit+ feature. For certain trips, Transit will suggest taking an Uber or Lyft part of the way, and connecting with MetroBus or MetroLink service, agency officials said in a press release.
Metro Transit-St. Louis joins other North American transit agencies that have partnered with Transit, including Massachusetts Bay Transportation Authority, Maryland Transit Administration, Pinellas Suncoast Transit Authority, Santa Clara Valley Transportation Authority and Montreal Transit Corp.
Story published by progressiverailroading.com