By Lauren Hirsch for nytimes.com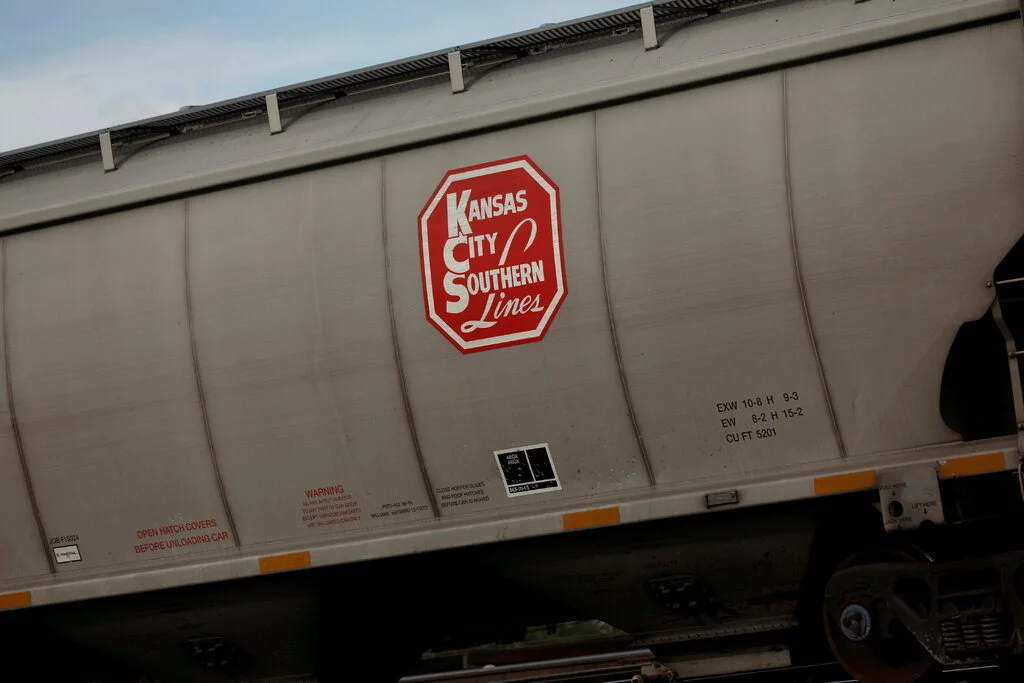 Canadian Pacific has emerged as the winner in a long-running battle to acquire Kansas City Southern, putting it in position to become the first railroad operator whose network extends from Canada to Mexico.
Its rival in the bidding, Canadian National, said on Wednesday that it had received notice from Kansas City Southern that it was terminating a merger agreement they signed in May.
"The decision not to pursue our proposed merger with KCS any further is the right decision for CN as responsible fiduciaries of our shareholders' interests," Jean-Jacques Ruest, the chief executive of Canadian National, said in a statement.
At stake was possibly the last major acquisition of a major railroad; mergers have consolidated the industry to seven railways from more than 100. The key component of the deal is access to Mexico, as railroads look to capitalize on trade flows across North America on the heels of the United States-Mexico-Canada Agreement, which was signed into law last year.
"Timing, relative to what's occurring in the marketplace, has never been more ideal," said Keith Creel, the chief executive of Canadian Pacific. "With the U.S.M.C.A., with the nearshoring that's occurring with many companies that are trying to stabilize their supply chain — this will become the backbone to enable that to occur."
Canadian Pacific first put forward its $29 billion bid for Kansas City Southern in March, before being topped by a $33.7 billion offer from Canadian National in April. But the Canadian National deal hit a regulatory challenge last month. In response, Kansas City Southern said on Sunday that it had chosen Canadian Pacific as a superior suitor.
Canadian Pacific sweetened its cash-and-stock offer in August, valuing Kansas City at about $31 billion. The key was "to avoid a bidding war," Mr. Creel said. Canadian Pacific's winning bid was higher than its original offer but still lower than Canadian National's.
"I knew that our best play was to keep our powder dry, wait for the right opportunity and then make our last best offer," he said.
To fund its deal, Canadian Pacific raised the value it prescribed to Kansas City Southern shares and increased its debt financing to $9.5 billion from $8.6 billion.
Shares of Canadian Pacific were up a little over 1 percent on Wednesday, while shares of Canadian National were up more than 3 percent. Shares of Kansas City Southern were up less than 1 percent.
Canadian National pulled out as it wrestled with investors unhappy with its role in the takeover tussle. TCI Fund Management, a longtime railroad investor that owns more than 5 percent of Canadian National's shares, started a proxy battle to oust Mr. Ruest, angered in part over what it called a "reckless bid" for Kansas City Southern.
TCI demanded that Canadian National stop pursuing the acquisition and overhaul its board. It is also the largest shareholder in Canadian Pacific, with an 8 percent stake.
Kansas City Southern will pay Canadian National a $700 million breakup fee, as well as refund a fee worth another $700 million that Canadian National had paid to end the railroad's original deal with Canadian Pacific.
The turning point in the deal was a ruling by the regulator overseeing rail deals, the Surface Transportation Board, which decided unanimously against the companies' use of a voting trust, a common but controversial structure in such deals.
The ruling was the first real test of guidelines put in place in 2001 to increase competition in deals that involve the largest railroads. Canadian Pacific, which has a proposed voting trust that regulators have not blocked, successfully argued for its deal with Kansas City Southern to be evaluated outside those guidelines, given its smaller size.
Still, that was before President Biden's executive order in July aimed at anti-competition maneuvers in the railroad industry and a host of others. The Surface Transportation Board must still approve the Kansas City Southern and Canadian Pacific deal with this new scrutiny in the backdrop. Regulators in Mexico and shareholders must approve it as well.
The executive order "makes me more firmly convinced of our ability to get this deal approved," said Mr. Creel, who extolled the deal's ability to bring trucks off the road at a time when the Biden administration is keenly focused on carbon emissions. The deal is the only combination of the largest railroads to have no overlap, he said.
Lauren Hirsch joined the New York Times from CNBC in 2020, covering business, policy and mergers and acquisitions. Ms. Hirsch studied comparative literature at Cornell University and has an M.B.A. from the Tuck School of Business at Dartmouth. @laurenshirsch