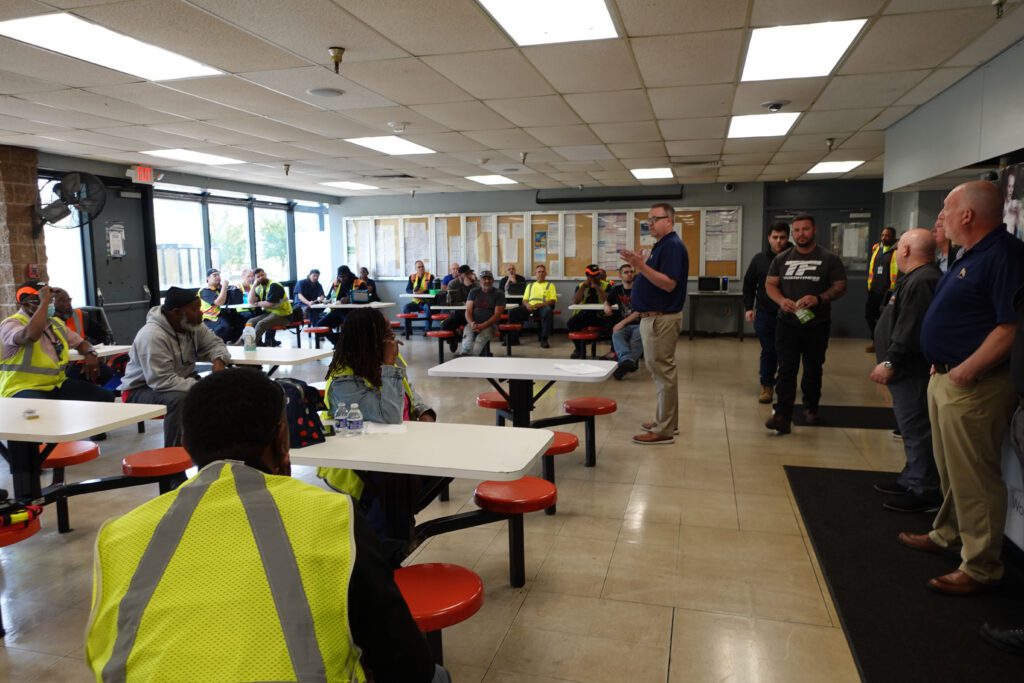 Throughout the COVID-19 pandemic TCU Amtrak members have been working on the front lines, keeping the traveling public safe. President Maratea praised them for their dedication. "I want to thank each member that worked so hard through the pandemic, I know the work was grueling but you each came through and I am so proud of everyone."
The recent Amtrak contract was discussed with the members and questions were answered on many topics.
President Maratea said: "I am pleased to meet the members working on the job, I am so proud of the work they do every day. It is critical for me to see for myself what our members do and what they deal with on the property."
President Maratea will continue to meet with members across the country.
Click here to see the pictures on the TCU Instagram feed.