By Bill Stephens for trains.com
Will the rank and file ratify tentative agreements?
The prospect of a disruptive U.S. freight railroad strike was averted thanks to the tentative deal reached overnight between the Class I railroads and the labor unions that represent engineers and conductors, but three key questions remain unanswered. And all of them suggest that railroads, their workers, shippers, and the U.S. economy are not out of the woods yet.
First, will the rank-and-file approve the contract? That's not clear.
Rail labor in general and train crews in particular have been up in arms for the past few years. They're upset about working conditions, the massive wave of layoffs that began in 2017, and operational changes related to Precision Scheduled Railroading. They're fuming about the lack of a raise since 2019 despite being front line workers during a pandemic. And they don't like talk of taking conductors out of the locomotive cab and shifting them to ground-based positions.
The tentative agreement with the SMART-TD union and the Brotherhood of Locomotive Engineers and Trainmen seems to check all the boxes: A 24% raise, compounded, over the five-year life of the contract, plus $5,000 in bonuses; no increase in health care costs; and changes to work rules that provide more guarantees for time off. The deal also includes protections for two-person crews.
But machinists this week rejected the tentative deal their union reached with the railroads last month. The early reaction from the BLET and SMART-TD rank and file is not encouraging. So there's no guarantee BLET, SMART-TD, and the other nine unions involved in negotiations will ratify their proposed contracts. And that means we could be in for another round of negotiations and more strike drama.
The second question: If the deals win ratification, will engineers and conductors who are tired of their jobs stick around just long enough to pocket their back pay and bonuses and then pull the pin?
If the wages, benefits, and work rules changes are enough of an incentive, they'll stay on. If not, they'll take the money and run. So there could be an exodus of engineers and conductors just as BNSF Railway, CSX Transportation, Norfolk Southern, and Union Pacific get close to solving their ongoing crew shortage problems.
This leads us to the third question: Will the new contracts and higher wages be enough to ease the railroads' conductor recruitment woes?
In an extremely tight job market, railroads have struggled to find new hires for a job that's 24/7/365, involves working outdoors in all sorts of weather, and requires time spent away from home. It's not yet clear if the higher wages will lure people away from jobs that pay less but offer predictable schedules and let you sleep in your own bed every night.
These three questions are critical to the industry's future, both in the short term and over the longer term. If there's anything crew shortages have proven over the past year, it's that railroads can't run well or meet freight demand if they don't have enough people.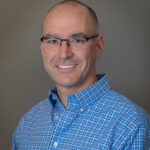 The crew-related service problems at the Big Four U.S. railroads have given the industry a black eye. The uncertainty raised by the prospect of a strike, and the disruption it posed to already frustrated shippers as railroads curtailed some service in preparation for a walkout this week, didn't help matters.
In the second quarter, the U.S. Class I railroads all reported some combination of record revenue, profits, and earnings despite providing awful service that drove away business and alarmed regulators. It's as if the railroads have a license to print money.
Yet the industry can ill afford a second wave of crew shortages and crummy service. Some observers fear that shippers who diverted their freight to trucks over the past year may never come back to rail. You shudder to think what would happen if the railroads' slow but steady pace of operational improvements sputters out because the Big Four systems can't retain train crews or hire new conductors.
What railroads need now is more stability and less uncertainty. The best way to go about it would be for labor and management to iron out their differences.