By
for usatoday.com
A train carrying ethanol derailed early Thursday in rural Minnesota, and several cars caught fire, forcing nearby residents to evacuate homes as a precaution.
The derailment took place at 1 a.m. in the small city of Raymond, the Raymond Fire Departmentreported.
The city is in southwest Kandiyohi County about 110 miles west of Minneapolis.
Homes within a half-mile of the derailment were evacuated, the Kandiyohi County Sheriff's Office said in a statement.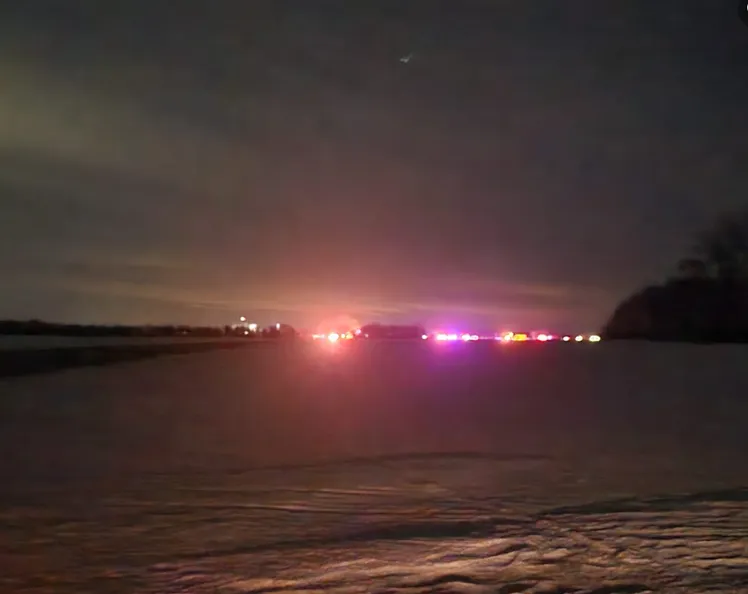 The main track is blocked and an estimated time for reopening the line is not available, BNSF railroadreported.
Army helicopters crash:2 Army helicopters crash during training in Kentucky
So far no injuries have been reported, officials said, and the cause of the derailment was not immediately known.
The fire department and sheriff's office could not immediately be reached by USA TODAY.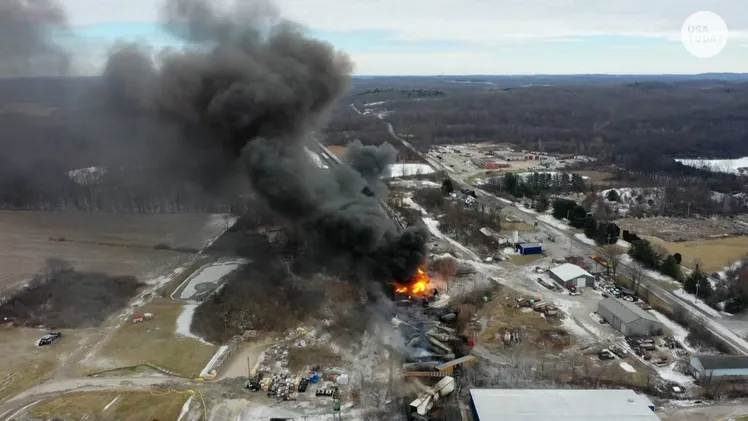 Train was carrying ethanol and corn syrup
The train was carrying mixed freight, including corn syrup and ethanol, Lena Kent, general director of public affairs for BNSF Railway, told USA TODAY.
Ethanol is a renewable fuel made from corn and other plant materials. Ethanol use is widespread; more than 98% of gasoline in the U.S. contains some ethanol. 

Kent said 22 cars carrying the freight were derailed and that at least four cars caught fire.
Railroad personnel were responding to the site to work with first responders, Kent said.
"The main track is blocked and an estimated time for reopening the line is not available," she said.
The Minnesota Department of Transportation also closed nearby Highway 23 due to the crash, the fire department reported.
Crews continue to battle fire
As of 6:30 a.m. CT, crews continued to battle the blaze and investigate how it happened.
In a Facebook post on the fire department's page, officials said a firefighter's wife said several people have asked how they can help first responders and others involved in the crash.
"The City of Raymond is not accessible to the public, so Unity Church in Prinsburg is willing to be a drop off location for bottled water and snacks for the firemen. These brave souls have been working hard for hours already, and have several hours of work ahead for them. Any help in the way of bottled water and nourishment would be appreciated," the post said.
A recent spate of train derailments
The Minnesota crash marks at least the 9th derailment over the past two months in the U.S.
Since a fiery Ohio derailment on Feb. 3, trains have derailed in Florida, West Virginia, Michigan, Oklahoma, Alabama, Nebraska and Arizona.
Most recently, on March 16, a train derailed in Washington state, spilling diesel fuel on tribal land along Puget Sound.
Data shows these derailments are not unusual.
Every day, the nation's railroads move millions of tons of raw materials and finished goods around the country on about 140,000 miles of rails, but their safety record is getting new attention amid the ongoing scrutiny of the East Palestine derailment disaster.