The Terminal Railroad Association of St. Louis (TRRA) logged a "noticeable" drop in recent intermodal traffic due to falling imports from China because of the COVID-19 pandemic.
TRRA also recorded a decrease in traffic volumes from auto plant shut downs in the area, TRRA officials said in a St. Louis Regional Freightway press release.
Medical supplies, food, chemicals and cleaning products continue to move through the St. Louis Gateway headed to all parts of the United States via the region's rail network, TRRA Chief Legal Officer and Director of Corporate Affairs Asim Raza said in the release.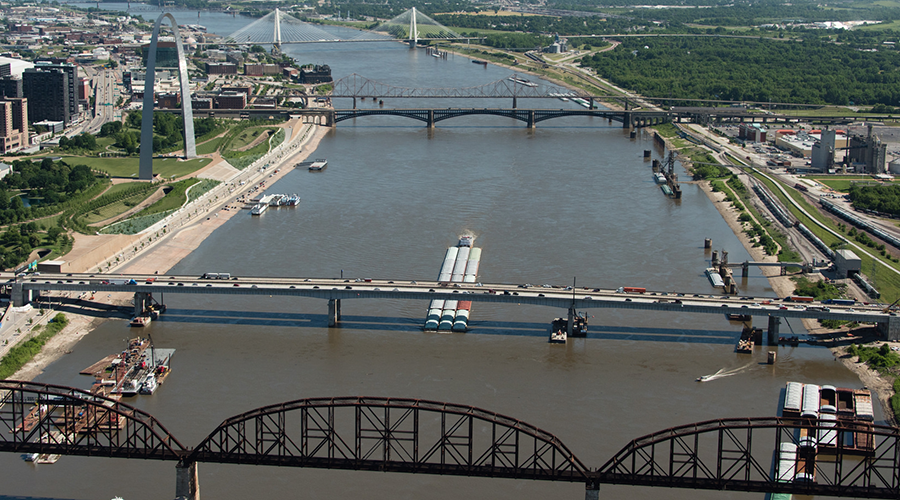 TRRA provides switching services to BNSF Railway Co., CSX, Norfolk Southern Railway and Union Pacific Railroad, and interchanges with Kansas City Southern and CN.
Meanwhile, TRRA is continuing work to reconstruct the Merchant Bridge over the Mississippi River into a double-track rail bridge.
Article published by progressiverailroading.com