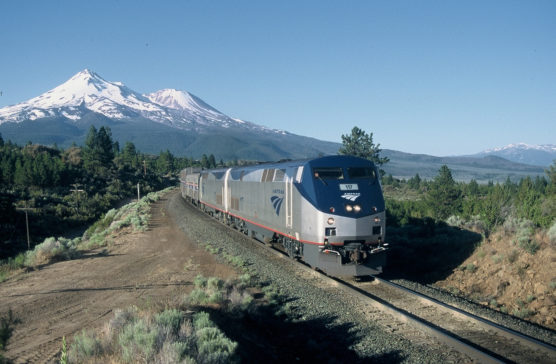 "Joe Biden ran for President to refocus our nation's policies on everyday working people, including a commitment to finally invest in our nation's infrastructure. This bill does just that. At a time when our country is so divided politically and in the midst of battling a pandemic, it's a relief to see our bipartisan elected leaders put politics aside to do what's right.
The bipartisan infrastructure legislation coming out of the Senate is a game-changer for our nation's railroads, including the largest investment in Amtrak since the railroad's creation 50 years ago. The bill would undoubtedly expand passenger rail access to millions of Americans, whilst creating thousands of good-paying union railroad jobs. It even includes TCU Amtrak-specific language to bolster station agents across the country and give onboard service staff a voice in food and beverage service.
As with any legislation, there can always be improvements, and TCU stands ready to work with House Leadership and Transportation & Infrastructure Chairman Peter DeFazio to ensure that the final bill includes as many pro-rail worker policies as possible. Regardless, this bill would be a massive win for our nation's railroads and rail workers, and TCU looks forward to hammering out the details with our friends in Congress."
###
About TCU: The Transportation Communications Union (TCU/IAM) is primarily a railroad union representing 35,000 employees in the clerical, carmen, supervisory and other crafts. TCU members work for our nation's freight railroads, commuter carriers, transit systems, and we are the largest union on Amtrak, representing almost half of the railroad's unionized workforce. TCU is a merged affiliate of the IAMAW, having completed the merger in 2012.
Contact:
Kevin Gifford, TCU Communications Director, giffordk@tcunion.org