Lance Fritz says the industrial tie-up provides 'a home that's stable' for major rail locomotive supplier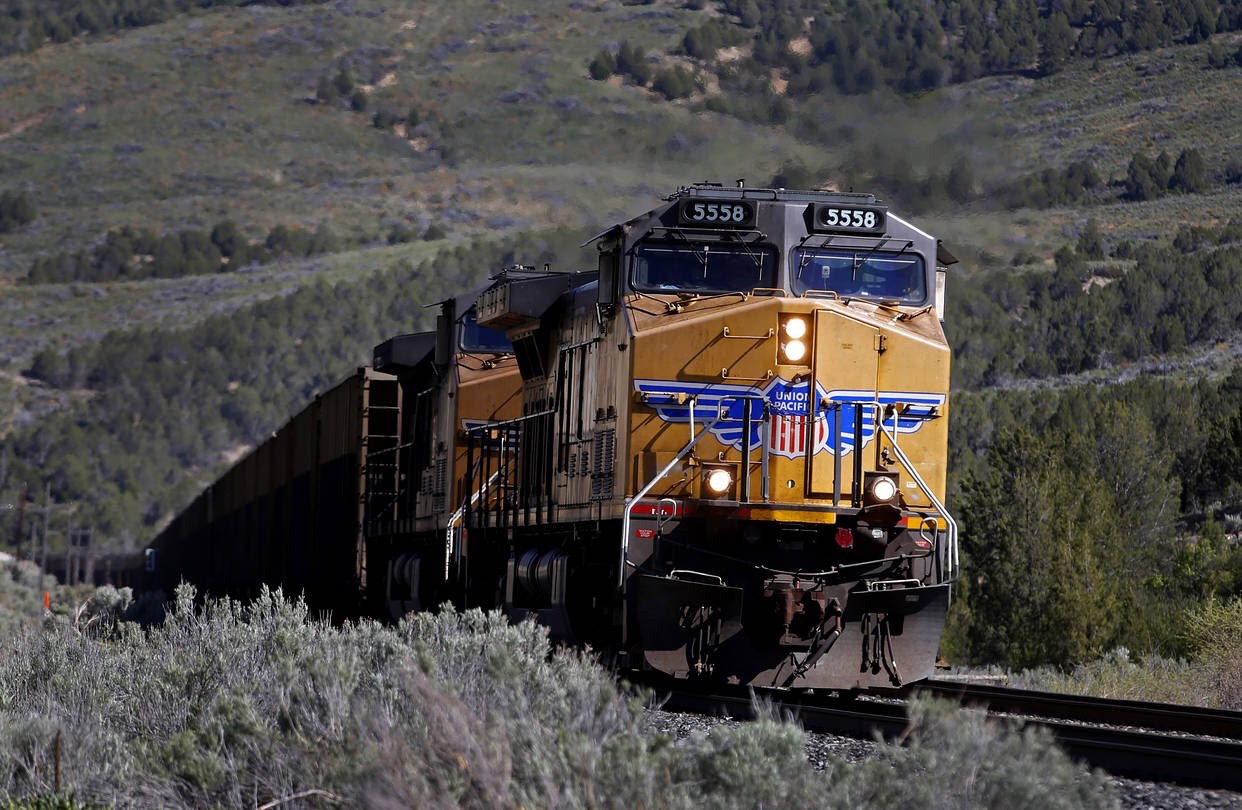 The General Electric railroad manufacturing business is one of two suppliers of locomotives to Union Pacific. PHOTO: GEORGE FREY/BLOOMBERG NEWS
The head of the largest freight railroad in North America says he's happy with General Electric Co.'s $11 billion deal to merge its railroad business with rail equipment maker Wabtec Corp.
"I think that's a good thing," Lance Fritz, chief executive of Union Pacific Corp. , said in an interview Wednesday. "Because it's important that GE continues to participate in the marketplace."
GE is one of the world's biggest makers of freight locomotives, but its transportation unit has struggled to reverse falling profit and sales. The division is one of Union Pacific's two locomotive suppliers; the other is Electro-Motive Diesel, which is owned by Caterpillar Inc.
GE and Wabtec announced the deal this week, part of GE's efforts to reset its industrial portfolio under new Chief Executive John Flannery.
Wabtec, formally known as Westinghouse Air Brake Technologies Corp., makes equipment for transit systems and freight railroads. The company and GE have been in periods talks about a combination over the years, and the deal made sense given the downturn in locomotive demand, Wabtec's chief executive, Ray Betler, said Monday.
"Once GE indicated they didn't want to own GE Transportation anymore, what we cared about is, we need you to find a home that's stable, that's going to be around for a while," Mr. Fritz said. "And Wabtec is going to provide that. Wabtec's been in the industry a long time, they understand it, they're committed to it."
Article by Jennifer Smith at wsj.com