By Bill Stephens for trains.com
Railroad has sacrificed service and resilience in pursuit of lower operating ratio
It's fitting that Union Pacific's logo is a shield. The beleaguered railroad needs one given the barrage of arrows coming its way.
UP has a long list of problems, many of them self-inflicted as a predictable result of its pursuit of a 55% operating ratio. There are so many issues confronting UP that it's hard to know where to begin.
Amtrak could have chosen practically any host railroad as the target for its first regulatory complaint over the handling of its passenger trains. But in December it chose UP, whose woeful treatment of the Sunset Limited makes it the long-distance train with the worst on-time performance in the land.
How bad, you ask? Well, Amtrak says that in its worst quarter last year Sunset passengers arrived late more than 90% of the time, with UP bearing responsibility for roughly 75% of the delays the train encountered between New Orleans and Los Angeles.
The primary culprit, Amtrak claims, is UP's practice of running freights that don't fit in passing sidings. When the Sunset gets behind a long train that can't make track speed, there's nowhere to overtake the no-fitter. And so the Sunset plods along, getting later and later despite a schedule that has more padding than a sumo wrestler.
If Amtrak trains are the canary in the freight railroads' coal mine, they're giving plenty of warning about the state of UP's overall operations and the service it provides.
Yes, like the other three big U.S. railroads, UP has experienced crew shortages, as it's become harder to hire conductors amid the tightest job market in decades. But CEO Lance Fritz admits UP was already running too lean when crew shortages cropped up. So when harsh winter weather raked the railroad in early 2022, UP coagulated and never fully recovered.
One symptom of UP's operational morass is its skyrocketing use of embargoes. Last year UP issued more than 1,000 embargoes in response to congestion, compared with just 27 in 2017 — the year before it adopted a Precision Scheduled Railroading operating model.
UP issues the vast majority of congestion-related embargoes, which alarms regulators. The Surface Transportation Board and shippers called UP on the carpet during two days of hearings in December. Congestion, STB Chairman Martin J. Oberman has said, is a euphemism for "we don't have enough crews to move our trains and keep our network fluid."
Loop Capital Markets analyst Rick Paterson says UP's reliance on embargoes shows a flaw in the system, whether it's the railroad's level of crews, power, or track capacity. "Something is not right, and it hasn't been for a while," he wrote in a note to clients.
Another way Uncle Pete stood out last year: It was the only railroad slapped with an STB emergency service order. In June UP was ordered to prioritize delivery of corn to Foster Farms, a California-based company that's the largest poultry producer in the west and whose feed supplies were dwindling. UP apparently didn't learn its lesson. Foster Farms last month asked the STB for another emergency service order, saying that feed was again running critically low because UP service had deteriorated since October.
Still pending at the STB are two cases customers have brought against UP.
Sanimax, a small shipper in the Twin Cities, argues that UP is violating its common carrier obligations by regularly missing switches and unilaterally reducing local service from five days per week to three. The case could set a precedent for the entire industry.
The Omaha Public Power District has filed a rate complaint against UP for a reciprocal switch involving unit coal trains interchanged with BNSF Railway a few miles from the UP-served power plant.
Meanwhile, UP has thumbed its nose at regulators. Its initial service recovery plan filed in May, and its response to the STB's request for information on embargoes, both fell well short of the board's expectations. Oberman called UP's service recovery plan "by far the worst of all Carriers and reflected an attitude of indifference" to service issues and the STB's oversight.
UP's inexplicable behavior with the STB baffles independent analyst Anthony B. Hatch. "Why wave the red flag in the bull's face?" he asks. Indeed.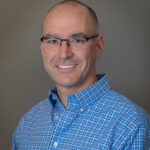 Safety also is a concern at UP. Its train accident rate was the highest among the big Class I railroads in 2021 and through the first 10 months of 2022, according to a review of Federal Railroad Administration data. UP's employee injury rates are in line with the other big systems. But four UP employees died in three tragic accidents between August and November last year.
If there's a common thread woven through UP's woes, it's the railroad's quest to reach a 55% operating ratio. In an attempt to get there, UP has slashed costs while sacrificing service and operational resiliency. The operating ratio is but one of several important outcomes of the way you run a railroad. Starting with an O.R. goal and working backwards distorts the entire business.
So it shouldn't be a surprise that running an overly lean railroad has backfired. It costs more to run an under-resourced sluggish railroad with a high recrew rate and unpredictable service. Plus, revenue is lost when traffic is diverted to trucks. Customers complain to regulators. And regulators demand answers. UP is caught in a vicious circle, not the virtuous circle railroads need to grow and prosper over the long term.
Paterson puts it this way: "If UP is unable to stabilize service over the next few years, the end game will be more share losses to BNSF, no deceleration in share losses to trucks, more pushback from price-fatigued captive shippers culminating in greater re-regulation risk … and a stock that's little more than a no-growth buyback and dividend yield play. That's not Building America and nobody wants that, including presumably UP management."
It's time for an about face in Omaha — before it's too late. UP should follow Norfolk Southern's lead and drop its focus on the operating ratio while building a railroad that can provide reliable service year in and year out. Until it does, UP's "Serve, Grow, Win — Together" strategy will continue to be an empty slogan.
You can reach Bill Stephens at bybillstephens@gmail.com and follow him on LinkedIn and Twitter @bybillstephens