Railroad and union officials working together on experiment in Kansas

Union Pacific is running a small pilot program in Kansas that aims to bring more predictability to engineer schedules.
The experiment comes as railroads have been having trouble retaining train crews and hiring new conductors at many locations across their systems — due in part to the unpredictable nature of the jobs.
Ongoing crew shortages at UP, BNSF Railway, CSX Transportation, and Norfolk Southern have created widespread service problems that have drawn the ire of shippers and the attention of regulators.
Eric Gehringer, UP's executive vice president of operations, says about 40% of the railroad's train crews — primarily those working in yard and local service — have scheduled jobs.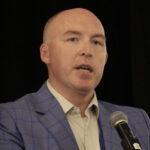 The remaining 60% of UP's train and engine jobs are unscheduled. To provide more predictability in road freight service, UP is working with the Brotherhood of Locomotive Engineers and Trainmen on the pilot program that lets engineers know when they'll work every 15 days.
Under the "11 and four" schedule, engineers know which 11 days they'll work and which four days they'll be off during every 15-day period, Gehringer told an investor conference on Tuesday.
"It's something we have to do through the collective bargaining agreement. We can't just instantly put that across the system," Gehringer says, adding that he's excited to see what the results will be over the 60 days left in the pilot program.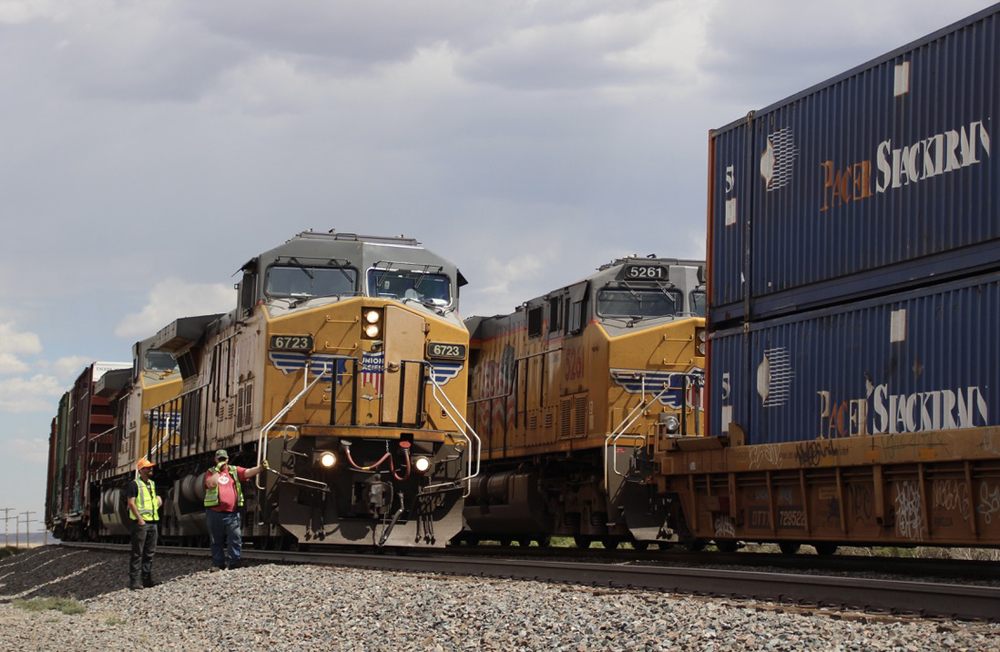 The goal, he says, will be to see how UP could expand the work-rest scheduling system.
"Union Pacific understands how important it is to address quality-of-life concerns raised by our TE&Y employees. We started a pilot project Nov. 1 to test a work-rest cycle that includes scheduled days off for employees in jobs that have been traditionally unassigned," railroad spokeswoman Robynn Tysver says. "We are working closely with union leaders on this project, which is in its infancy, and hope to gather a better understanding of how to best implement a work-rest balance more broadly throughout our system, while acknowledging there may not be a one-size-fits-all approach."
Through national collective bargaining, labor leaders sought to improve working conditions after the implementation of Precision Scheduled Railroading and its related layoffs resulted in remaining employees working longer hours, being required to be available to work more often, and having difficulty scheduling time off.
The Presidential Emergency Board, convened last summer after unions and the railroads failed to reach a contract deal, recommended that these issues be negotiated locally.
Representatives from the BLET and the SMART-TD union, which represents conductors, did not immediately respond to Trains News Wire requests for comment today.
UP is nearing its goal of hiring 1,400 train and engine employees this year, Gehringer says, with two-thirds of the new hires in active service and one-third in training.
But the railroad remains short of crews across its northern tier and is offering hiring bonuses of $10,000 to $25,000 to new conductors at some locations, including Cheyenne and Green River, Wyo.; Salt Lake City and Helper, Utah; Portland, Ore.; and Seattle.
"We still have those pockets where we are constrained," Gehringer says. UP aims to hire about 500 additional conductor trainees this year.
Getting back to full strength on train crew staffing levels will improve service and help UP be more resilient when extreme weather or other events hit the railroad, UP executives say.
If the economy softens and freight demand drops, UP will use furloughs as a last resort so that it has enough crews to handle a rebound, Gehringer says. "That's not a tool that we employ without thinking very carefully through that, because what we want to be most prepared for is when the demand shifts. We want to be able to capture that without missing a beat," Gehringer says.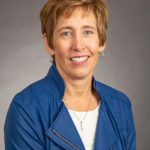 UP may be able to offset a freight downturn next year thanks to strong bulk traffic demand and new business wins, including the Schneider National and Knight-Swift intermodal contracts from BNSF as well as new renewable energy and steel traffic, says Jennifer Hamann, the railroad's chief financial officer.
Gehringer and Hamann spoke at the Baird 2022 Global Industrial Conference.