Brian Barr to become UP's senior vice president of transportation on April 15
Union Pacific today named longtime CSX Transportation executive Brian Barr as its senior vice president of transportation.
Barr, who is currently senior vice president of network planning and services at CSX, will join UP on April 15. He will report to Eric Gehringer, UP's executive vice president of operations.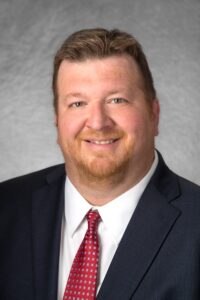 "Union Pacific has been keenly focused on our operations and Brian's appointment underscores this commitment," UP CEO Lance Fritz said in a statement. "Brian is a deeply experienced and lifelong railroader with a proven track record of improving network operations and workforce productivity and has fostered important customer relationships. Brian's addition to Union Pacific bolsters our broad talented team of operators as we continue our PSR journey to deliver consistent, reliable and safe service to our customers while driving long-term sustainable growth."
Barr said he's excited to join UP. "At a time when safety is a critical priority for the industry, I am committed to enhancing the company's transportation network, improving safety and maintaining Union Pacific's reputation as the strongest franchise in America," he said in a statement.
Barr has been with CSX for more than 25 years. Barr joined CSX in 1998 and has served in multiple roles, including senior vice president of operations north, where he led the coordination of transportation, mechanical, engineering, safety and various support functions across the region; senior vice president of engineering and mechanical, overseeing engineering and mechanical functions at the system level; and president of mechanical, responsible for maintaining and improving locomotive reliability and rail car availability, with an emphasis on safety. Barr has extensive field experience having served as division manager and plant manager, among other positions.
Barr graduated from Bellevue University with a bachelor's degree in business administration.
courtesy of trains.com