Union Pacific railroad has reached a tentative deal with a major union regarding paid sick leave

By Associated Press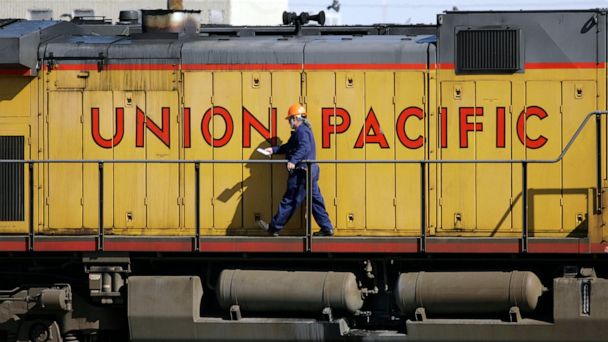 Union Pacific railroad has reached a tentative deal with a major union regarding paid sick leave.
The railroad and the International Association of Sheet Metal, Air, Rail and Transportation Workers said that the deal reached over the weekend provides up to eight paid sick leave days to around 5,900 railroad employees.
While all Union Pacific employees receive some form of paid leave, the proposed agreement will provide the union members an additional five paid sick days annually, prorated for 2023. Starting next year, they also will have the ability to convert up to three paid leave days for use as paid sick time.
If ratified by workers, Union Pacific, which is based in Omaha, Nebraska, will have paid sick leave agreements in place with all 13 of its labor unions, making it the second railroad in the industry to to do so.
Last month Norfolk Southern was the first major North American freight railroad to reach deals to provide paid sick time to all of its workers.
Other railroads like CSX, BNSF, Canadian National and Canadian Pacific Kansas City are still negotiating with a number of their unions.