Railroad taking steps to reduce congestion as operating metrics have deteriorated this year amid crew and power shortages
By Bill Stephens for trains.com
Union Pacific will start metering traffic on Monday if shippers don't voluntarily reduce their active freight-car inventories on the railroad, which is bogging down due to a combination of crew and locomotive shortages.
"Over the last few weeks, our network has experienced some setbacks – including numerous service interruptions, crew shortages in select areas and delays to our network – as we have seen our operating inventory continue to climb over the past 60 days. This additional inventory has led to more congestion in yards, an imbalance of our resources, and further slowdown of our operational performance," Kenny Rocker, executive vice president of marketing and sales, wrote in a message to customers on Monday.
The railroad's key performance metrics – including average train speed, terminal dwell, and number of trains held for crews and power – have trended in the wrong direction for most of this year.
UP is working to alleviate crew and power shortages.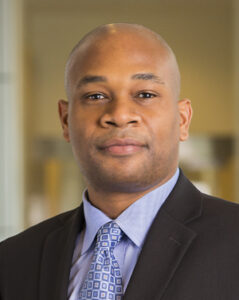 "While the current demand for crews is high, we are facing a tight labor market," Rocker wrote. "As I've noted before, we are recruiting heavily to alleviate crew shortages in certain locations and have modified our recruiting strategies to attract more applicants. We are aggressively hiring and streamlined our onboarding process to get new hires on the job faster."
UP has 450 conductors in training who should enter active service in early summer, with more in the hiring pipeline. UP also has relocated 80 train-crew personnel to areas that are particularly short of crews.
UP's crew headcount was up nearly 2% in February compared to a year ago, according to the latest Surface Transportation Board data. But traffic in the first quarter was up 4% compared to the same period in 2021, according to the railroad's weekly carload report.
To alleviate power shortages, UP is pulling 100 locomotives out of storage. They will join 50 units added to the active fleet since January.
UP is removing up to 3% of railroad-controlled cars from the network. "We are in daily dialogue with our unit train customers to maintain fluidity and reduce their inventories on our system," Rocker wrote. "For intermodal, we are closely monitoring the inland ramps to make sure our supply chain partners have [the] ability to dray their shipments off the ramps."
Despite these efforts, the number of cars on the UP system continues to rise.
"We are now asking for your help to further reduce the number of active rail cars on our network. We have already identified and notified those customers who can help us manage the current congestion by reducing their rail car inventories," Rocker wrote. "If we do not see reductions to the operating inventory through their voluntary efforts, then we will begin metering traffic after April 18th. This action, along with our other ongoing initiatives, will give us the ability to work through our backlog and improve the service for all our customers."
Shippers typically add cars to their fleets as rail service slows, which tends to exacerbate congestion and delays.
The big four U.S. railroads – BNSF Railway, CSX Transportation, Norfolk Southern, and UP – are experiencing service problems to various degrees. Last week the STB ordered their executives to appear at a two-day hearing on service issues. The hearings will be held April 26 and 27.