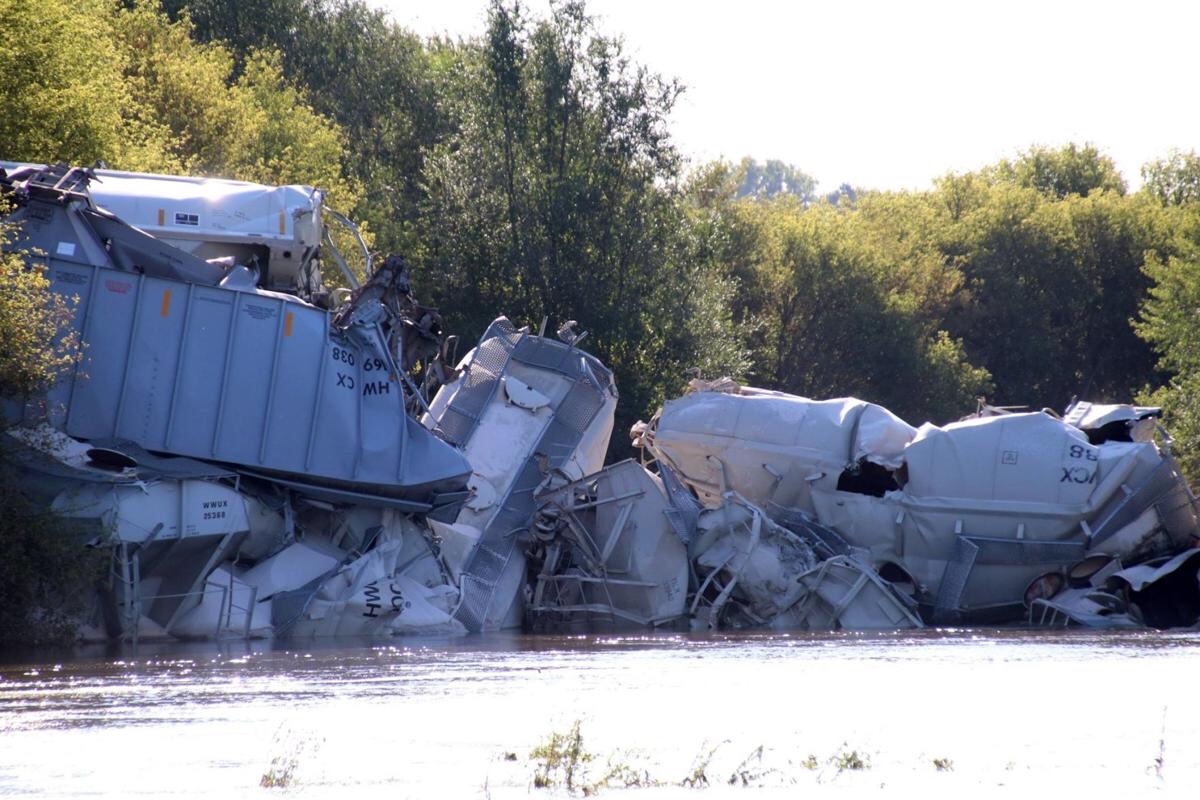 ALTON—Hearing that a train derailed in his community was not how Alton City administrator Dale Oltmans expected to be woken up Sunday, Sept. 23.
Oltmans was spending time in the Iowa Great Lakes but immediately beelined it for home after getting a call from a staffer informing him the railroad bridge that spans the Floyd River on the northwest side of town collapsed and led to a train derailment.
"It's pretty crazy," he said.
No one was hurt in the derailment, which Oltmans said took place at about 4:35 a.m. and 20-40 train cars are thought to be involved.
Cleanup crews are still fishing cars out of the water and Oltmans said Union Pacific Corp., the train's operator, assured him it wasn't hauling hazardous materials.
"There's only two tanker cars and from everything they're telling us there's nothing hazardous, so it's a lot different from Doon at least," he said.
This is the second train derailment in N'West Iowa since June, another period when the region dealt with major flooding.
The preliminary cause of the June 22 derailment south of Doon was floodwaters washing out the tracks, according to the National Transportation Safety Board. No one was injured in that incident; however, it led to 160,000 of crude oil spilling into the Little Rock River and adjacent farm fields.
Two days before the Alton derailment, Union Pacific sent out a notice to its customers telling them they were suspending service between Sioux City and Alton due to inclement weather.
Union Pacific's letter stated:
"Prolonged rainfall has caused washouts and water over the rail in multiple locations along the rail line between Sioux City and Alton, Iowa. As a result, service will be suspended until the water recedes and crews make the necessary repairs. Trains will be detoured around the affected area where possible."
One day before Union Pacific sent out its notice, the Floyd River in Alton crest at 21.96 feet, nearly 10 feet above flood stage. This number also was the highest recorded crest for the river. The previous record of 20.5 feet was set in June.
At the time of the Alton derailment, the Floyd River was cresting at 14.6 feet, which is considered minor flooding by the National Weather Service, according to meteorologist Kerry Hanko, who works in the agency's Sioux Falls, SD, office.
Hanko noted this kind of weather in September is "extreme."
Even before the derailment, Alton was dealing with flooding the likes of which the Sioux County community of about 1,200 has never seen before.
"We still have Third Avenue closed because our bridge got flooded and until it gets inspected we are not opening it back up again — and that's about a couple hundred feet away from this bridge," Oltmans said.
On Thursday, Sept. 20, Gretchen Vande Poppe went and took pictures of the now collapsed railroad bridge because she saw water lapping against the sides of the structure.
With an escort from the Sioux County Sheriff's Office, Vande Poppe returned to the same spot she took her photos at on Thursday to capture the carnage of the derailment.
"It's like toys; they're just like toys layed up on each other," she said.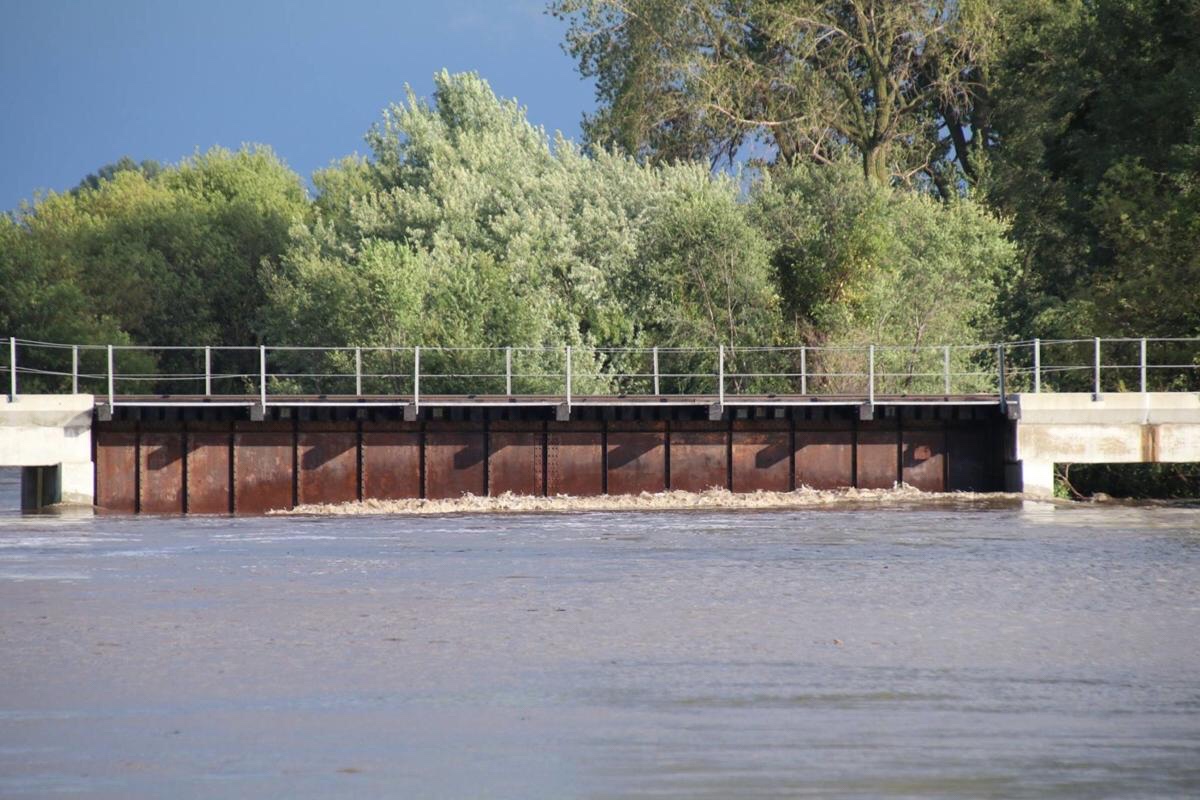 Gretchen Vande Poppe of Alton took this photo of the Alton railroad bridge four days before the structure collapsed, which led to a derailment.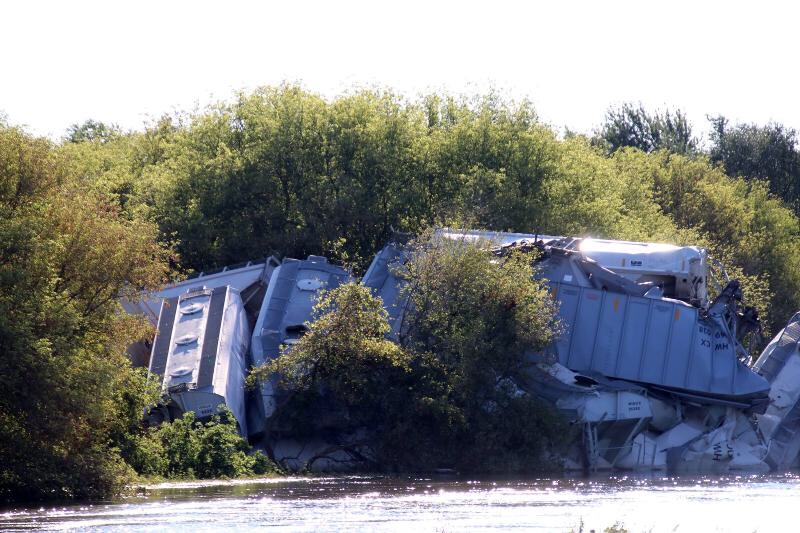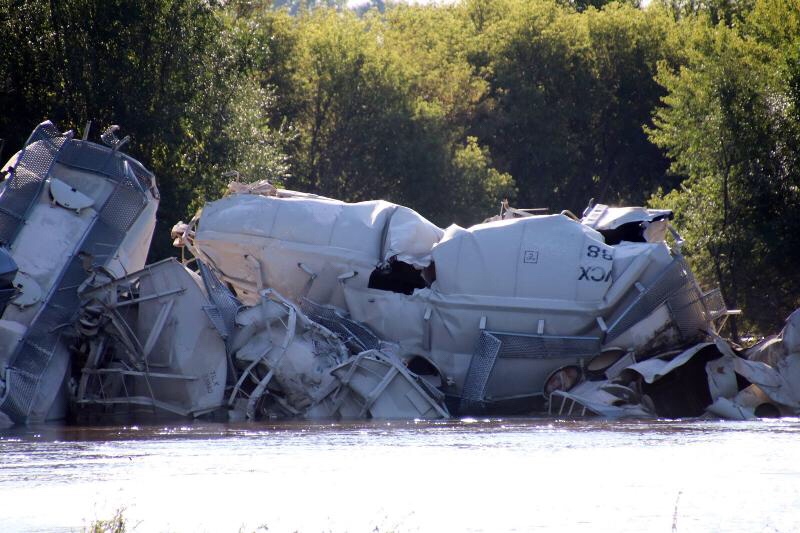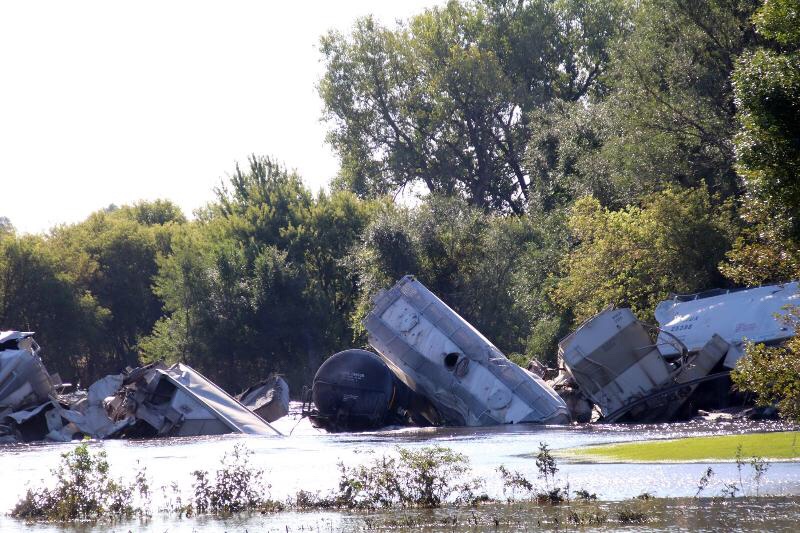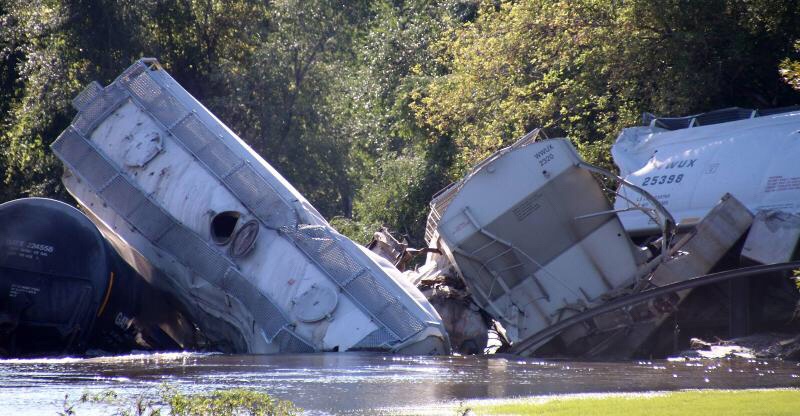 Photos courtesy of Gretchen Vande Poppe
article by Ty Rushing for nwestiowa.com