Written by David C. Lester, Managing Editor for rtands.com
Since shortly after World War II, the number of people employed by the railroad industry has trended downward. Several years saw increases in rail employment. One example was the 2014 traffic boom, led by the explosion of crude-by-rail, which left freight trains sitting on mainlines because there were no crews to run them. Overall, however, rail employment has decreased from approximately 1.5 million in 1947 to about 140,000 today.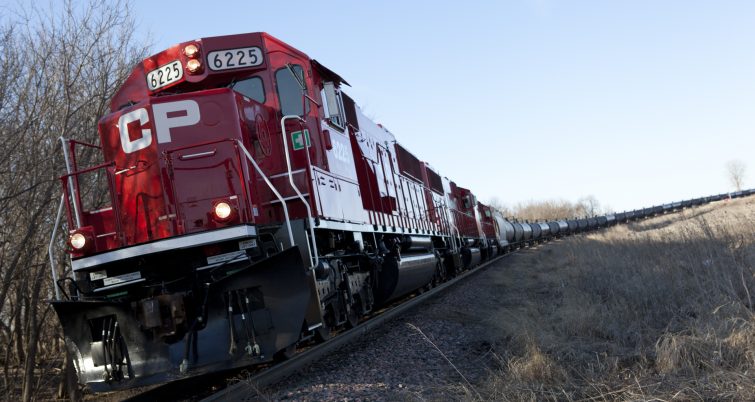 One prime factor in the decline of rail employment was the change of motive power from steam to diesel. The number of shop forces and operating personnel required to support the general use of steam locomotives was significantly higher than the numbers needed to service and operate diesels.
Other advances contributed to the decline of rail employment as the nation passed the mid-20th century. New signaling systems, modern communication systems, improvements in track and mechanical equipment to replace workers in track repair are just a few. Computers also played a significant role in reducing rail employment.
Historical employment levels cannot be discussed in the abstract, however. Advances in technology have enabled railroads to work more efficiently and achieve higher productivity. Ton-miles, length of haul, and train length, to name a few, have all increased as the industry has become more efficient. Railroads are doing more work with fewer people, a trend that many other industries have experienced, as well.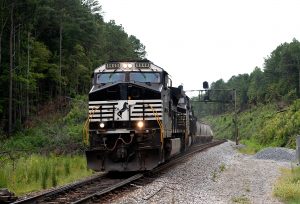 How will railroad employment trend over the next 25 to 50 years? No one can say for sure, but as automation becomes more prevalent, management thinking around employment levels will change. It's easy to assume that the historical trend of employment decline of the last 70 years will continue, but that may not be correct. We can, however, consider some of the factors that could impact employment levels in the coming years.
The health of the U.S. and world economies
As most readers know, the demand for freight transportation is derived demand. In other words, the demand for transport relies on the need for industrial goods and other products that ship by rail. Without a need for commodities, the railroads would have nothing to move. Of course, the demand for products rises and falls based on the overall health of the domestic and world economies.
It is almost impossible to predict economic performance beyond the short to medium term. The determinants of how the economy is doing and will do are too numerous and complex to do much more than track data, run computer models, and make educated guesses. The Policy & Economics department at the Association of American Railroads recently reported that "Continuing economic uncertainty, fueled in great measure by ongoing trade disputes and worrisome economic weakness around the globe—combined with low natural gas prices and the shift from coal-fired electricity in the United States" has resulted in another monthly U.S. rail traffic decline in 2019.
Precision scheduled railroading (PSR)
Few rail industry changes have garnered as much attention and debate as has precision scheduled railroading, or PSR. The five tenets of PSR are asset utilization, cost control, service, recruitment, and safety. Asset utilization covers doing more with fewer resources; cost control does not necessarily mean cost-cutting—just prudent management of expenses; service refers to setting commitments and delivering on them; recruitment refers to recruiting the right people and teaching them how and why the railroad needs to run a certain way, then letting them run the railroad, and have as much localization of decision making as possible; finally, safety speaks for itself—railroads involve big, heavy, and dangerous equipment. Employing unsafe practices and having injured employees quickly results in significant declines in industry fortunes.
Underlying the implementation of PSR is the need to reduce the operating ratio to meet the demands of Wall Street. Despite this, one railroad industry veteran says, "Implementing PSR is not pandering to Wall Street, except on the operating ratio. PSR is not necessarily bad, but implementation is often a problem. It needs to be done within a proper time frame, and not within a few weeks. Implementing it too quickly can give PSR a bad rap." When the late Hunter Harrison worked with hedge fund managers at CP and CSX to implement PSR as quickly as possible, the result was confusion, frustration, anger, and job losses at those roads.
Running longer trains as part of PSR is somewhat controversial within the industry, but it's clear why the railroads are doing this. Since most rail mileage in the U.S. is single track, longer trains reduce the number of meets, as well as passing operations. Besides, if you can combine two "traditional" trains into one, the number of crew starts is cut in half.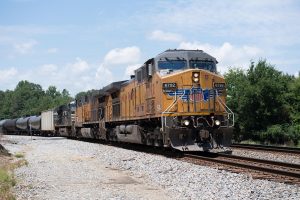 Another operating component of PSR is moving traffic when it's ready to roll. For example, in the old days, the strategy was often to "wait for tonnage." In other words, wait until there were enough cars collected in the yard to build a good-sized train. With PSR, say 25 coal cars are sitting in a yard, and local officials believe they are not yet worth running as a separate train. However, if an intermodal train comes along headed to the same general destination as the coal, stop the intermodal train long enough to couple on the coal cars and continue moving. The coal cars will arrive at the customer's destination early, or at least on time.
The flip side of this scenario is that if railroaders at the coal's destination are expecting a separate train, they may need the locomotives on that train. If the coal cars do not move separately, but instead, are attached to the intermodal train, those expecting the engines at the destination will have to make other arrangements.
Industry observers and experts, however, are concluding that PSR does improve service and efficiency. "Most customers of a particular Class 1 road will tell you that customer service has improved significantly since the implementation of PSR," notes one rail consultant.
However, the relentless focus on the operating ratio is not a growth strategy, but a cutting strategy, and does not promote the expansion of the industry. Yes, the railroad may run more efficiently and profitably, but the industry must also grow. If rail employment is going to stay at its current level, or even increase, traffic volume will have to rise. If railroads employ a strategy of raising prices on existing business for increasing revenue and profitability, this will drive traffic to other modes, especially trucks.
Technology and crew size
Two additional factors can have a considerable impact on rail employment—technology and crew size regulations. Moreover, these factors are directly or indirectly related to one another. Two recent advances—positive train control (PTC) and locomotive fuel management systems—could have a significant impact on staffing.
Most readers are likely very familiar with positive train control. PTC is a very complex system of locomotive-based and back office computers, satellites, wayside devices, and wireless communication equipment designed to prevent some accidents. Train-to-train collisions, derailments caused by excessive speed, accidents that can occur if trains are routed down the wrong track, and unauthorized train movements on tracks undergoing maintenance are preventable with PTC.
As the industry has continued to develop and test the system, it's generally working as designed, and the expectation is that the railroads will meet the final deadline of Dec. 31, 2020. The primary challenge at the moment is interoperability among roads. Interoperability is needed when locomotives from, say, Norfolk Southern, can travel on BNSF and the PTC computers on the NS locomotives can fully integrate with the BNSF PTC system. This work, though, is expected to be implemented, tested, and ready to go on the last day of 2020.
Besides PTC, the Class 1 roads have installed locomotive fuel management systems that will make recommendations to the engineer around the best throttle and brake settings. These systems will help move the train over the road with the best possible fuel efficiency, and minimize in-train forces that can cause operating problems. There are two systems in use today. New York Air Brake manufactures one, called LEADER—Locomotive Engineer Assist/Display & Event Recorder. The other is from General Electric's Transportation Division (now Wabtec) and is known as Trip Optimizer. These systems also can operate the throttle and braking settings automatically if the engineer chooses.
One of the most contentious debates in the industry today is around whether trains should run with a minimum of two people, or if one is sufficient. Management wants to operate trains with one person, while the unions believe that two people are required. Management says operating with one person is safe, while the unions say it is not safe for their members, as well as the general public.
The debate centers on safety, and rail management says that the great strides in automation, particularly PTC and fuel management systems, can effectively replace one person.
Rail management and some regulatory agencies point out that there has been no evidence of safer operation of trains with two crew members vs. one. In May 2019, the Federal Railroad Administration withdrew from its notice of proposed rulemaking (NPRM) on the issue. "In withdrawing the NPRM, FRA is providing notice of its affirmative decision that no regulation of train crew staffing is necessary or appropriate for railroad operations to be conducted safely at this time." Several states have passed laws mandating a minimum of two crew members in recent months, and later in its notice of withdrawal, the FRA says " … this notice of withdrawal provides FRA's determination that no regulation of train crew staffing is appropriate and that the FRA intends to negatively preempt any state laws concerning that subject matter."
The Brotherhood of Locomotive Engineers and Trainmen (BLE-T) reported in its June 2019 news journal that it was pleased with the passage of laws in some states mandating two-person crews. Dennis Pierce, president of the BLE-T, said, "These two-person crew laws represent significant legislative victories for all railroaders, especially our hard-working engine and train crews. In the event of an emergency situation, a lone crew member cannot properly assess the situation, secure the train, notify all necessary emergency responders and take other steps to mitigate the emergency in a timely manner."