A RRB seminar will be held at the Desoto community center at 400 Boyd Street DeSoto, MO  63020.
The seminar will take place on Friday November 30th, 2018 from 7am-noon. 
There will be a short informational presentation to start that will cover many of the common questions and concerns. Following the presentation, a RRB representative will meet with individuals. The things you will need to bring are listed below. In an effort to save time, and to be sure that everyone can receive one on one attention, please request a form from your "on property" union representative. Complete and  fax the form to April Dugan if possible, so that she can bring completed estimates with her. 
Please bring in an original or Certified Copy of the document,  but also a photo copy.  We will keep the photo copy and give back the original documents.  The documents to put on file:
1.       Birth Certificate
2.       Spouse's Birth Certificate (if currently married)
3.       Marriage License (for current marriage)
4.       DD-214 (if any Active duty military)
To help save time, estimates can be prepared and brought to the meeting.  Employees can fill out the attached form and you can fax them back to the STL office.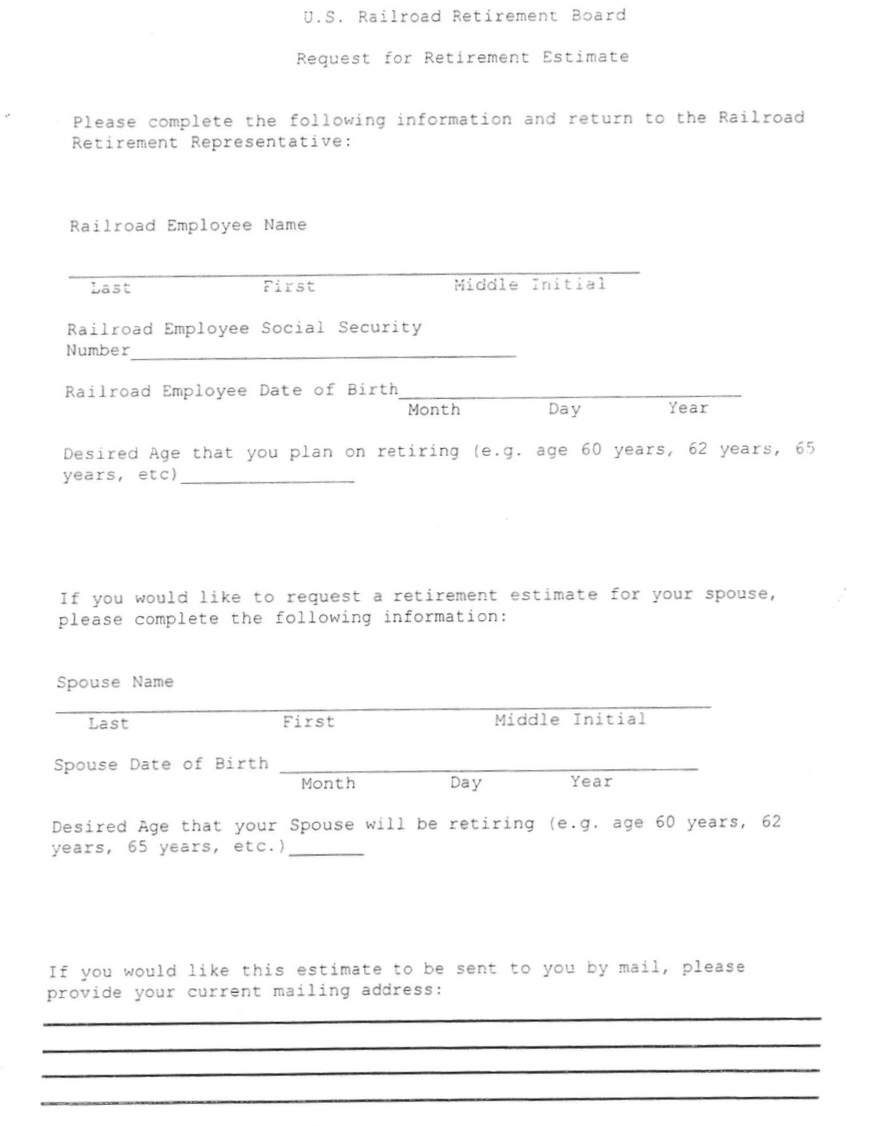 (Right click on image and select print)
FAX: 314-539-6229   ATTN April
April Dugan
U.S. Railroad Retirement Board
Claims Representative
St. Louis District Office
1222 Spruce St., St. Louis MO