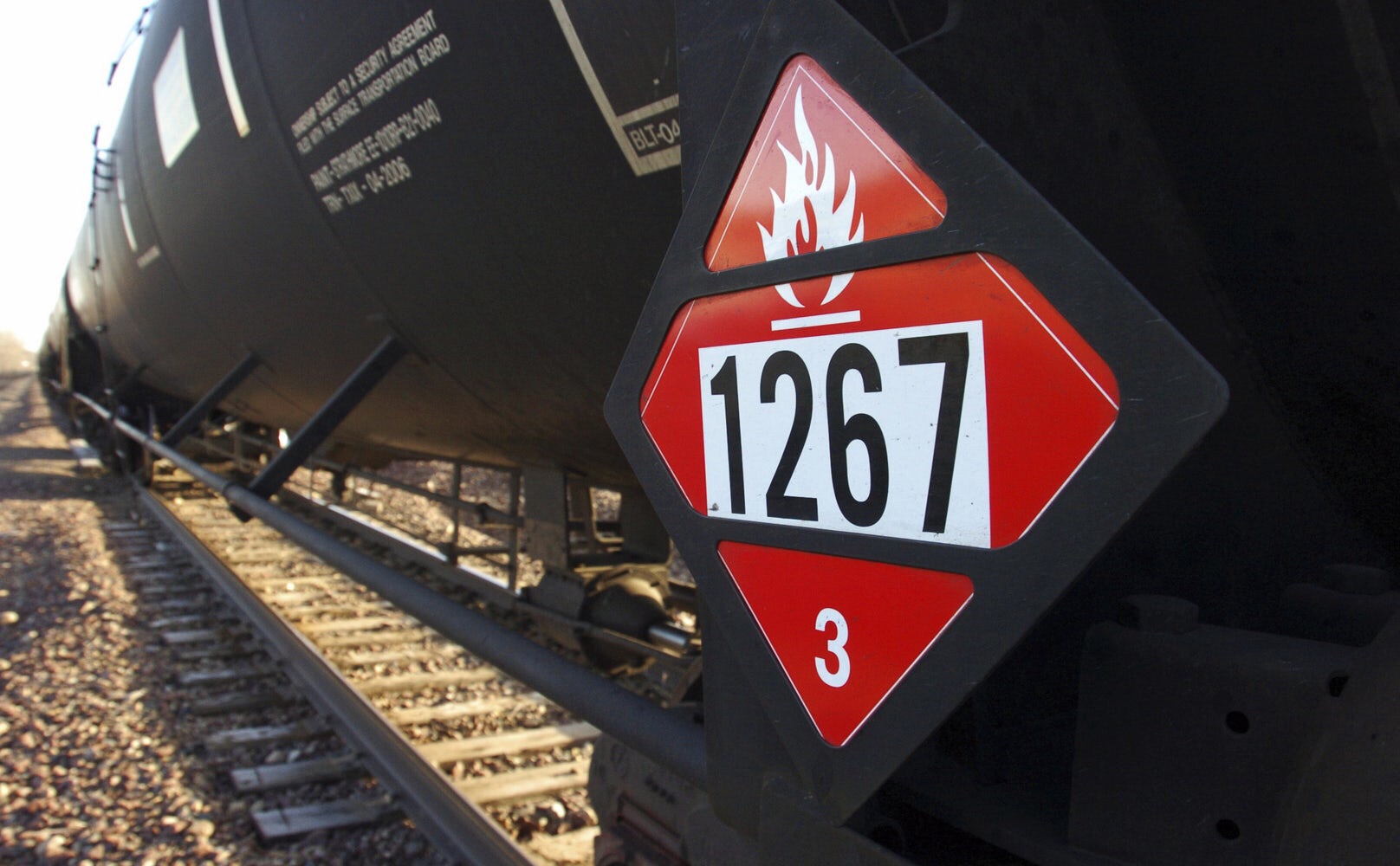 Industries that use railroads to ship flammable liquids are replacing or retrofitting their rail cars to meet more stringent design standards first issued in 2015. While the new cars will be more expensive, shippers say they're fine with that if the changes will improve safety.
But the changes in the industry are also bringing some underlying tensions to light. While they might be OK with updating their rail cars, many shippers are frustrated with the railroad companies that move those cars. Many industrial rail customers have only one option, which some say leads to high prices and shoddy service.
"When you have no leverage, and they just refuse to negotiate, you're basically held captive," says Greg Bowser, president of the Louisiana Chemical Association. "They basically say, 'This is it. Take it or leave it. We're the only one servicing you.'"
For example, LCA members in the New Orleans area have had railroads "taking four or five days just to get a rail car across the river," he says.
Bowser says shifting to more expensive rail cars is "somewhat of a burden" but doable. But as shippers are spending more on the cars, they'd like to have competitive shipping rates and more assurance of being able to get their products to market in a timely fashion. And they don't want the railroad industry to dictate the rules that everyone has to follow.
DE FACTO REGULATION
New federal guidelines for tank cars were in response to high-profile accidents, such as a 2013 derailment in Quebec that ignited 1.5 million gallons of oil and killed 47 people.
Oil producers and chemical manufacturers that ship by rail generally own or lease the rail cars they use, and when new standards are established for the cars, shippers pay for the transition. The U.S. Department of Transportation estimates more than 90,000 tank cars will need to be retrofitted or replaced at a cost of some $520 million.
The American Fuel & Petrochemical Manufacturers supported the changes, which included greater puncture and fire resistance, says Rob Benedict, the trade association's director of transportation and infrastructure. But AFPM argues any effort to improve rail safety should start with the "root causes" of derailments, such as human error, mechanical failures and track issues.
So why do new rules focus on tank car design and not the root causes? The answer may lie with the Association of American Railroads industry group and its Tank Car Committee, which Benedict describes as functioning much like a regulatory body.
The Tank Car Committee is not a government agency, but it advises DOT on railroad safety standards. Most of its members are drawn from railroad companies, which critics say gives the committee an incentive to focus on measures that would cost shippers, not railroads.
And while the federal government sets minimum standards for rail cars, the Tank Car Committee, on behalf of railroad companies that own the rails, can set "interchange standards" that go beyond federal requirements. Interchange standards do not go through the federal rulemaking process that includes a cost/benefit analysis.
The tank car design standards for flammable liquids eventually were hashed out in a way that shippers, railroads and the federal government could live with. Shippers had concerns about how quickly they were asked to make the transition, but Congress stepped in to extend the timeline.
The first major deadline for cars that carry crude oil passed in January with little fanfare, says Tyler Gray, general counsel for the Louisiana Mid-Continent Oil and Gas Association. The Louisiana oil and gas industry has access to an extensive pipeline infrastructure and doesn't rely heavily on rail, notes Gifford Briggs, president of the Louisiana Oil and Gas Association.
But the broader question about the limits of AAR's power isn't going away. The chemical industry is now dealing with new federal standards for TIH (toxic inhalation hazards) rail shipments. The industry is fine with the standards, says Jeffrey Sloan, who directs regulatory and technical affairs for the American Chemistry Council. But he says AAR has unilaterally imposed a 2023 deadline to replace all of the TIH cars, at a potential cost of "hundreds of millions of dollars."
In 2016, shippers petitioned the Department of Transportation to firmly establish itself, and not the AAR, as the final authority on rail transport. Shippers also are asking for more representation on the Tank Car Committee.
DOT has not yet responded to that petition, although the agency is looking at the TIH tank car phase-out timeline.
"Tank car standards need to be set by DOT, because they have the broad authority to look holistically at rail safety," Sloan says. "They need to make the determinations of where the biggest safety improvements can be made."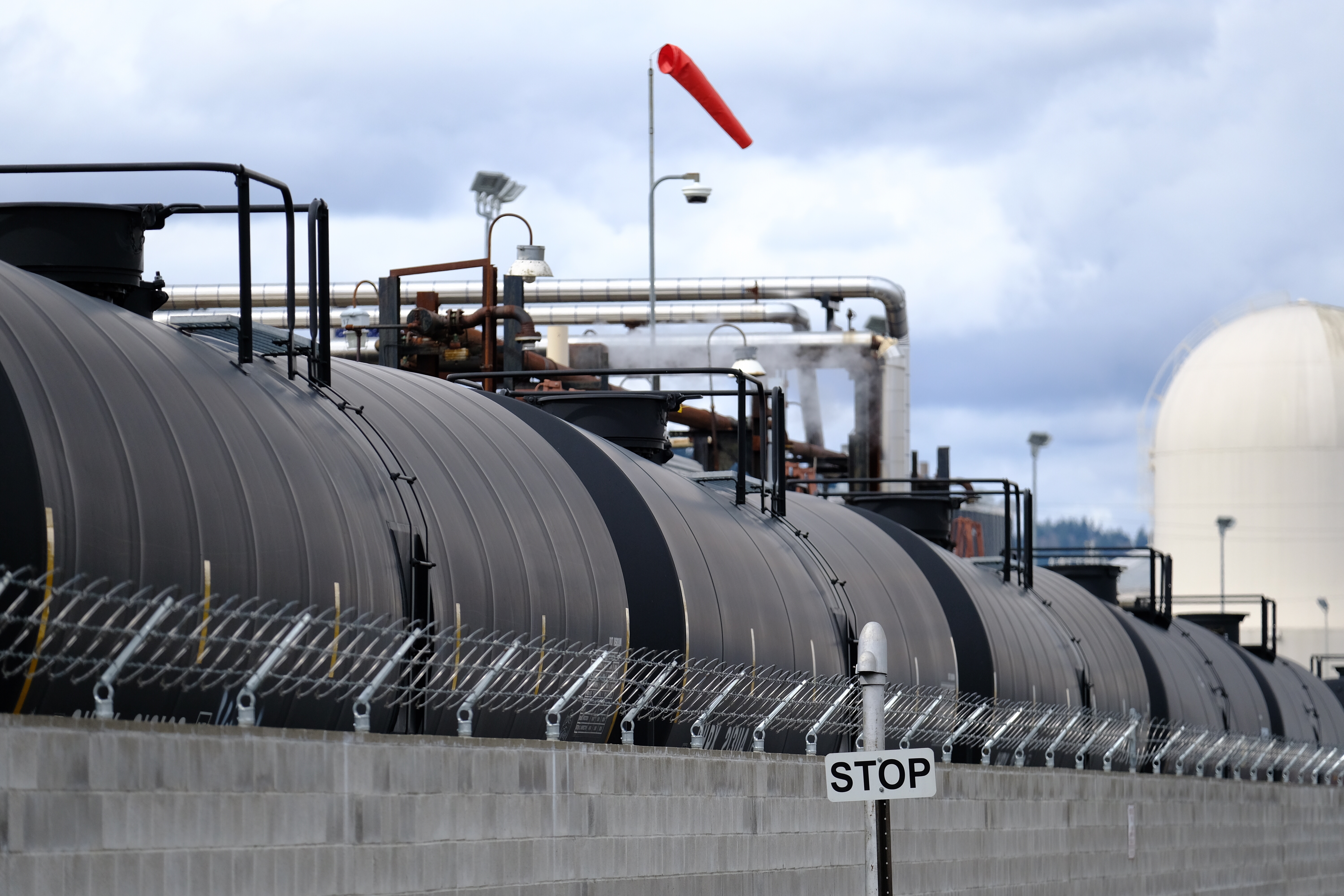 DRIVING DEMAND: With the domestic chemical manufacturing industry now growing after years of decline, more chemicals are being shipped by rail.
SPURRING COMPETITION
The American Chemistry Council, the American Fuel & Petrochemical Manufacturers, and the Louisiana Chemical Association are members of the Rail Customer Coalition, which defends the interests of shippers now that consolidation has left the freight rail industry with only seven major companies. The coalition seeks to "modernize" the federal Surface Transportation Board charged with resolving railroad rate and service disputes.
The coalition wants the STB to change the rules for "competitive switching," so shippers served by only one railroad can get competing bids and have their loads switched to another carrier at a nearby interchange. Technically, competitive switching is already allowed, but shippers have to prove a railroad has used its market power unfairly, and no shipper has been able to clear that bar, Sloan says.
"It's like trying to prove an antitrust case," he says. "The burden of proof is so high, it's not realistic for a shipper to take on."
The coalition also wants STB to reform its rate reviews. Shippers served by a single railroad can challenge the railroad's rate as unreasonable, but the process is costly, burdensome and essentially unworkable, Sloan says.
The STB has acknowledged reform is needed, he says, but is currently down to only two members who are reluctant to make major changes until the board is at least mostly staffed. STB is authorized to have five members who are nominated by the president and confirmed by the Senate.
With the domestic chemical manufacturing industry now growing after years of decline, more chemicals are being shipped by rail. Now is the time, shippers say, for reform.
Efforts to interview railroad advocates were unsuccessful. Carmack Blackmon, who represents the Louisiana Railroad Association, was called for comment for this story. He said a railroad representative would contact this writer to offer input, but that didn't happen.
Jeffrey DeGraff, a spokesman for Union Pacific Railroad, was contacted by email more than a month before this story was written. He initially said he would help provide sources for the story, but he never got back in touch and did not respond to subsequent emails.
C. Doniele Carlson with The Kansas City Southern Railway Company deferred to the AAR for comment. The AAR did not make anyone available for an interview, despite repeated requests, although Jessica Kahanek emailed the following statement on behalf of the railroad association:
"Tank cars are typically shipper supplied, but as the transportation provider, the freight rail industry strongly supported the Department of Transportation's 2015 rule and advocated for stronger tank car standards for years."
This article was originally published in the second quarter 2018 edition of 10/12 Industry Report. Read more from this issue at 1012industryreport.com.