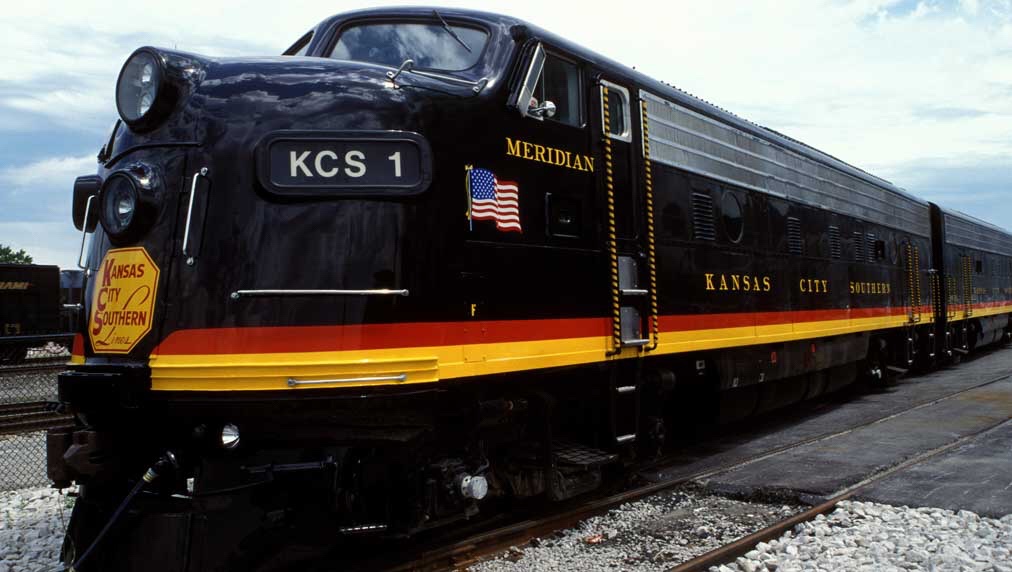 Top railroad stocks rallied Monday, with Kansas City Southern (KSU) jumped back into buy range and Union Pacific (UNP) still in a buy zone, after President Donald Trump announced a tentative U.S.-Mexico trade deal. That eases the risks of big tariffs vs. Mexico that could roil supply chains and rail shipments throughout North America.
Trump announced the United States-Mexico Trade Agreement, dropping the North American Free Trade Agreement name, while on speaker phone with Mexican President Enrique Pena Nieto. Trump claimed it was "one of the largest trade deals ever made."
"A big deal looking good with Mexico!" Trump tweeted about the Nafta agreement early Monday.
Trump also said he hopes Canada will join the bilateral accord later, but "we'll see."
The agreement, though not official yet, means a full-blown trade war is unlikely to break out. Trump has blasted Nafta calling it "the worst deal maybe ever signed." Earlier this year he slapped tariffs on steel and aluminum imports from Mexico and Canada. He also had strained relations with Mexico and Canada President Justin Trudeau.
Top Railroad Stocks
Kansas City Southern stock jumped 3.7% to 117.95 on the stock market today, back into buy range. The railroad stock broke out of a flat base with a 115.01 entry point earlier this month, but pulled back. Kansas City Southern has major rail lines that span from Mexico City to Texas.
Union Pacific stock rose 1.8% to 152.80, still in buy range. The rail giant broke out of a flat base last month with a 148.43 entry point.
CSX (CSX) shares rose 1.1% to 75.45, hitting a new high.
Canadian Pacific Railway (CP) and Canadian National Railway (CNI) also rallied on the U.S.-Mexico trade deal news as analysts believe Canada will be included in any final deal. Congress must approve any revisions to Nafta.
Canadian Pacific stock climbed 1.75% to 207.69, becoming slightly extended from a 196.44 flat-base entry.
Canadian National Railway stock was up 2% to 89.87, also just beyond the 5% chase zone. Shares broke out of a cup-with-handle base with an 85.05 entry point in July. Canadian National stock is working on a possible flat base.
Article by Gillian Rich at Investors.com