And the survey says: Rail workers overwhelmingly unhappy with contract recommendations and support a strike
By Bill Stephens for trains.com
Rail Workers United survey shows level of discontent with contract recommendations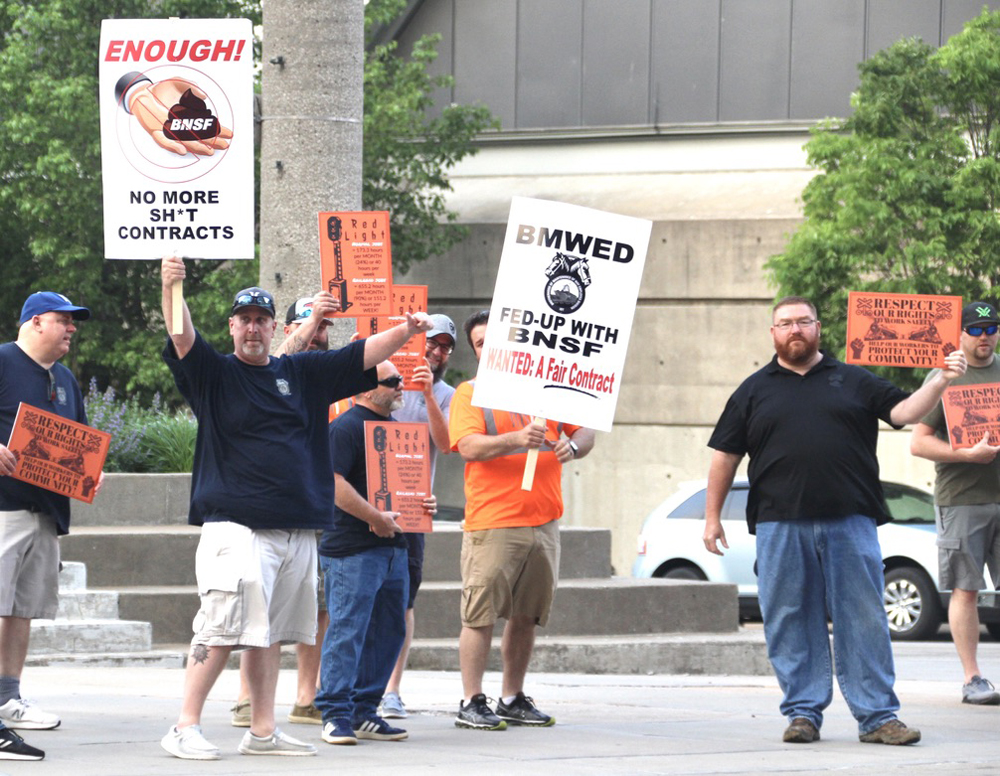 ---
RENO, Nev. – Rank-and-file members of railroad labor unions are disappointed with the Presidential Emergency Board's contract recommendations and overwhelmingly support a strike, according to an online survey conducted by Railroad Workers United.
Nearly 83% of those surveyed said the PEB's recommendations fell short of their expectations. Nearly 8% expressed neutral sentiments, while the remaining 9.4% said the recommendations more or less met their expectations.
The board recommended a 24% compounded wage increase, along with $5,000 in service recognition bonus payments, over the five-year life of the contract retroactive to Jan. 1, 2020. That was below the 28% increase the unions sought, but above the railroads' 16% proposed wage hike.
Nearly 96% of the survey respondents said railroaders should exercise their right to strike on Sept. 16, when the current cooling off period expires.
More than 3,100 railroad workers from eight unions responded to the online survey, according to Rail Workers United, an umbrella labor solidarity group that brings together members of all unionized crafts.
While the survey was not scientific, it does measure the mood of rank-and-file railroaders who have not had a raise in three years and are upset with working conditions on the big four U.S. Class I railroads.
Three unions have reached a tentative contract deal with the railroads. But the largest unions, the Brotherhood of Locomotive Engineers and Trainmen and the SMART-TD union, say they are not close to reaching an accord with the railroads.
If there is a strike, industry observers expect Congress to quickly intervene with a back-to-work order.