Chairman of the House Committee on Transportation and Infrastructure Peter DeFazio (D-OR) and Chairman of the Subcommittee on Railroads Donald M. Payne, Jr. (D-NJ) are requesting the U.S. Government Accountability Office (GAO) to examine the impacts of precision scheduled railroading (PSR) on workers, safety, freight shippers, passenger railroads, and long-term management of the nation's railroads.
"PSR in practice means the bottom line drives the decisions," said DeFazio. "Longer trains, unhappy shippers, and a workforce pushed to do more with less is not a model to chase after – unless you're on Wall Street. But we can't let hedge fund managers write the rules of railroading. Last Congress, my Committee heard from various stakeholders concerned for the immediate and long-term impacts of PSR. This study, passed by the House last year in my surface transportation reauthorization bill, the INVEST in America Act, will help us find ways to address the impacts this railroad management strategy has on workers, freight shippers, passenger railroads, and rail safety."
"Precision scheduled railroading is being used more and more throughout the rail industry," said Payne, Jr. "But I am concerned that this strategy could come at the expense of worker safety and smart, long-term railroad management. We need more information about this practice to determine whether it is beneficial or harmful to our nation's railroad system."
"This is a long time coming," said TCU National President Artie Maratea. "This PSR scheme has seen railroaders furloughed by the many thousands, with those remaining being routinely overworked with zero regard for their safety. We can't continue to let Wall Street dictate freight rail operations, and we're grateful for leaders like Chairmen DeFazio and Payne that are stepping up for rail workers."
The request cites the recent Vice News articlewhere TCU Carmen Division National Representative Jason Cox was quoted saying, "It's only a matter of time before fatigued workers, unrealistic inspection policies, and unqualified inspections result in a major incident in someone's neighborhood."
• Related: CBS News affiliate interviews TCU's Kevin Loftin on PSR, train safety
In 2019, IAM District 19 Assistant to the President Andrew Sandberg testified before the House Railroads Subcommittee on behalf of IAM and TCU's railroad membership: "Our union supports efforts to efficiently operate our nation's railroads. We want our employers to be profitable—as profits lead to raises and quality benefits for our members," said Sandberg. "However, we are concerned that current PSR schemes are detrimental to the long-term outlook of the rail industry, putting short-term gains ahead of long-term success—furloughing thousands, while degrading safety. PSR schemes are designed to increase short-term profits for shareholders, at any cost."
The conducting of a GAO study will help shine further light on what railroaders already know: that PSR is killing our jobs while making our nation's world-class freight rail industry less safe. We are confident that a GAO study will count as an official word on PSR, and encourage other safety and economic regulators at both the state and federal level to increase their scrutiny and policing of the destructive business model.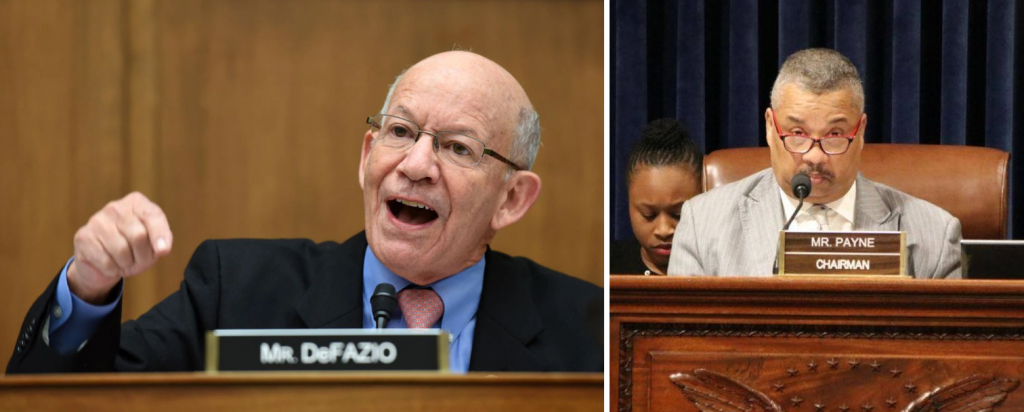 Click here to read the letter from Chairmen DeFazio and Payne to the GAO