By
Alan Ohnsman
Forbes Staff for Forbes.com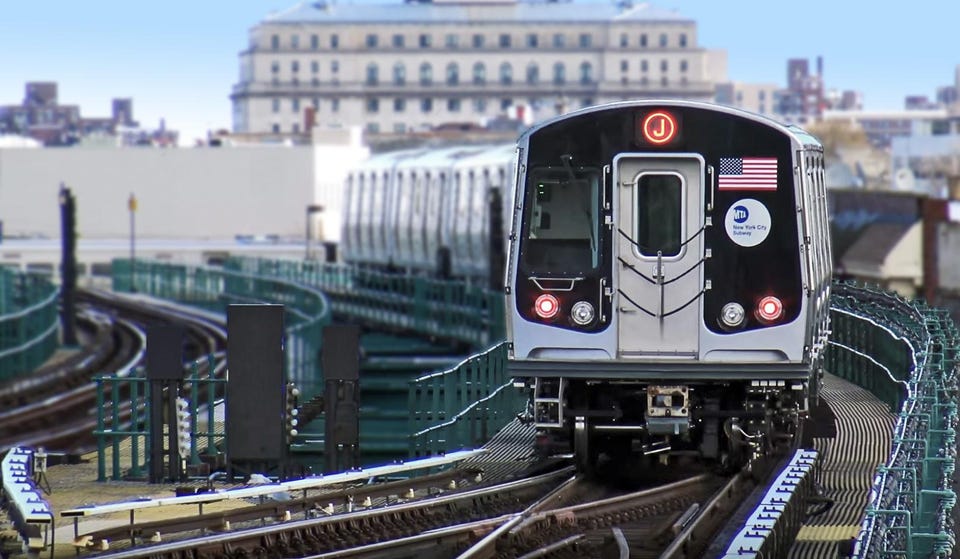 Think "advanced rail technology" and bullet trains or magnetic-levitation systems might come to mind. But what about the steel rails freight and passenger trains run on? Advances in machine learning, big data collection and voice-recognition tools that have transformed manufacturing, cars, retail and social media are also being leveraged to make vital rail operations safer and much more efficient.
Alstom, which makes passenger trains including Amtrak's next-generation Acela units and rail signaling equipment, says it's rolling out more advanced digital circuits and sensors in North America and other global markets that tap into the electrical current flowing through tracks to collect and share detailed information like a train's location, detect warped wheels and monitor track conditions. The goal is to lower the risk of derailments, system failures and, ideally, operate freight lines more efficiently by allowing trains to run closer together.
"There's electrical current going through the rail that's used to say: is there a train here or not? That technology hasn't really changed much in 100 years," Jeff Baker, vice president of Alstom's freight and product division, told Forbes. That existing system, which also determines whether tracks are broken, detects a train's position within only about two miles and transfers just 3 or 4 bits of data per second, he said.
Using the company's new digital circuit, "we can tell where trains are to within about a half mile. It doesn't seem like a lot, but it's a huge improvement," said Baker. "And when it comes to (data) capacity, it's kind of like going from the telegraph to an ethernet cable. … We've essentially turned the rail itself into an ethernet cable."
Surging freight demand is pushing rail operators including Union Pacific, Burlington Northern Santa Fe and CSX to maximize use of their 140,000 miles of track crisscrossing the U.S. Their recent contract dispute with rail workers seeking increased paid leave for sick days also underscored how critical the industry is to the broader economy: a strike was estimated to cost $2 billion a day from the disruption of the flow of goods. At the same time, the Biden Administration also wants Amtrak to expand its service and ridership, while also ensuring improved safety. A deadly derailment on an Amtrak train in Montana in September 2021 that killed three passengers is believed to have resulted from tracks warped by intense heat.
"We've essentially turned the rail itself into an ethernet cable."Jeff Baker, vice president, Alstom
"There's something called a "sun kink" where the rail gets really hot and snaps," Baker said. "With this technology, we can start to predict when those things are going to happen."
As heatwaves become more common, a byproduct of global warming, that's likely to be an important ability. Alstom's signaling division, which supplies the new circuit systems technology, reported revenue of 1.2 billion euros ($1.3 billion) in the first half of its fiscal year, up 7%. It's scheduled to report third-quarter results on Jan. 25.
Based in Saint-Ouen-sur-Seine, France, the company is installing its new circuits in heavily trafficked rail corridors at about 2-mile intervals on the tracks and sensor-laden "health hubs" collecting data transmitted to railroad operators.
"A train will pass through a suite of sensors, almost like a carwash, and it detects all kinds of stuff off the train—wheel temperatures, wheel round," Baker said. Using algorithms to monitor that data over time for individual trains detects when "bearings are degrading or wheels are getting out of round, those kinds of train performance characteristics we can do preventive maintenance on."
Shares of Alstom rose 1.5% to close at 25.75 euros in Paris on Friday.