By Vanessa Yurkevich, for amp.cnn.com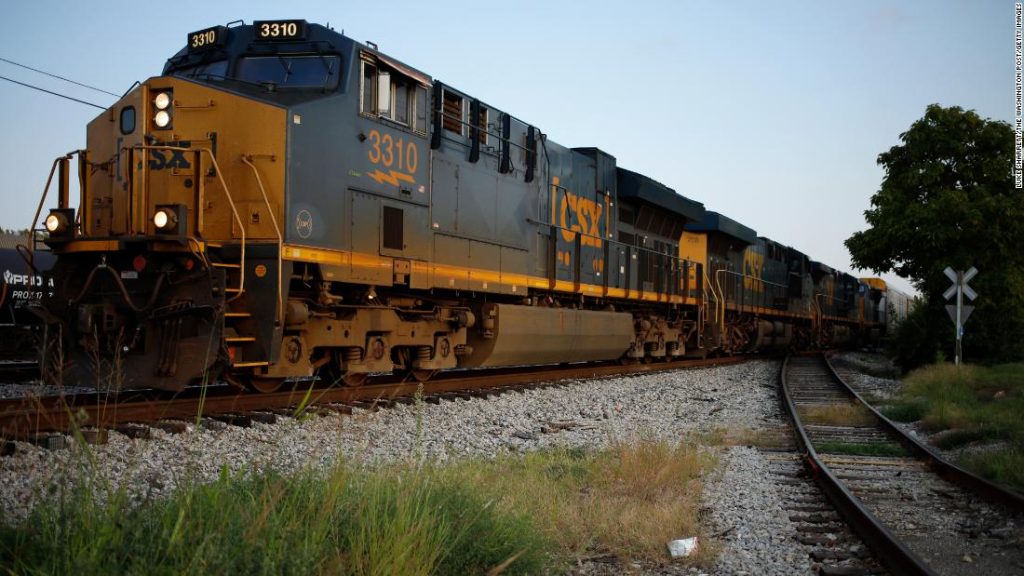 CSX Transportation announced Tuesday that it had reached a deal with two railroad unions regarding paid sick leave.
The agreement reached between CSX and the Brotherhood of Maintenance of Way Employes Division, which represents engineers, and the Brotherhood of Railway Carmen, which represents mechanical workers, will provide 5,000 union members employed by CSX with paid sick leave.
"CSX is committed to listening to our railroaders and working with their representatives to find solutions that improve their quality of life and experience as employees," said Joe Hinrichs, president and chief executive officer of CSX. "These agreements demonstrate that commitment and are a direct result of the collaborative relationship we are working to cultivate with all of the unions that represent CSX employees."
The agreement provides four days of paid sick leave each year at full pay. It also allows members to use up to three personal leave days for sick leave, the two unions said.
"We are extremely proud that BRC is one of the very first unions to reach this type of an agreement," said Don Grissom, president of BRC. "This agreement is a significant accomplishment and provides a very important benefit for our members working at CSXT. The other Carrier's should take note and come to the bargaining table in a similar manner."
The agreement also allows employees to contribute unused paid sick time to their 401k or get paid out for it, according to the Brotherhood of Maintenance of Way Employes Division, or BMWED.
"The other Class I railroads just reported extremely healthy earnings for 2022, many of which were record setting, and the Workers are the people responsible for those profits," said Tony D. Cardwell, president of BMWED. "Other than absolute greed, there is no reason why the other Class I railroads cannot enter into an identical paid sick leave Agreement with BMWED, or any other Rail Union for that matter, especially in light of what CSX and the BMWED have done today."
Paid sick time was the sticking point in last year's contract negotiation between 12 rail unions and US freight railroads that nearly sent tens of thousands of railroad workers on strike.
Eight unions voted to accept the tentative agreement negotiated by the Biden administration with no paid sick leave, while four voted it down. Those unions and the railroads came back to the negotiating table but remained at a standstill and on the brink of a strike. The unions asked for ten paid sick days initially — whittling down their ask to four. However, the unions said the railroad companies would not accept their offer.
That forced Congress to step in to vote to impose the contract on the remaining four unions — stopping a crippling economic fallout yet dashing any hope of paid sick leave for workers.
CSX's decision sets a new precedent for US freight railroad companies. CSX says it will continue to peruse agreements with the remaining 10 unions. The three other major freight railroads — Union Pacific, BNSF and Norfolk Southern — do not currently have paid sick leave in place.
Last week, a Norfolk Southern train carrying 20 cars worth of vinyl chloride derailed in East Palestine, Ohio. The potentially explosive chemical forced residents from their homes, as crews struggled to get the fire and potential leak under control. As of Tuesday, all but one car with the chemical leak has been removed from the area. The conductor and engineer driving the train were uninjured.