By Kim Bell • St. Louis Post-Dispatch
48 min ago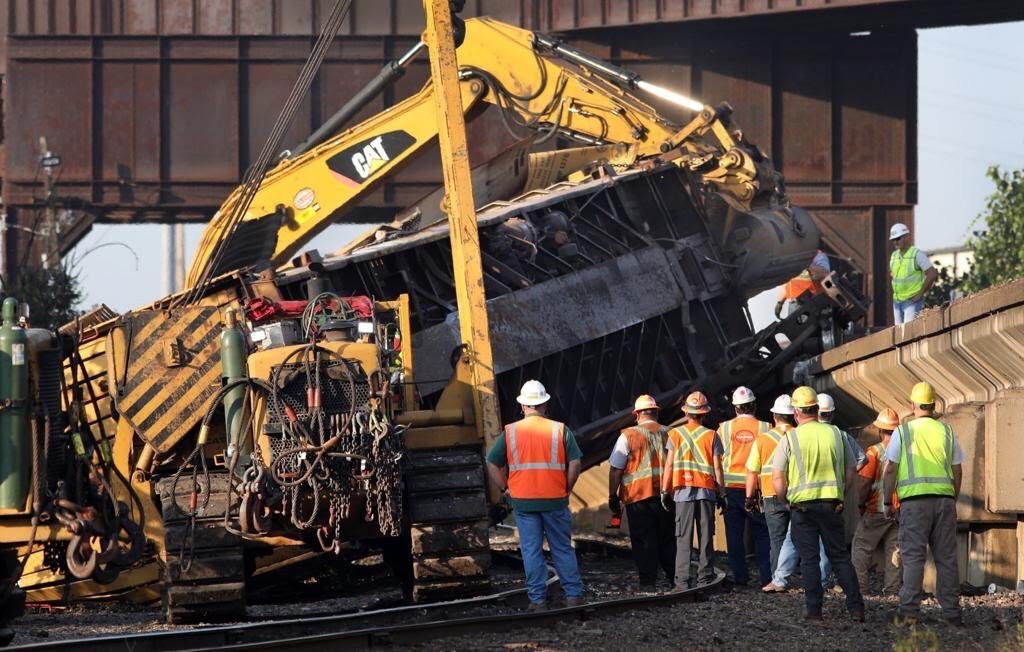 ST. LOUIS • Several train cars derailed on Union Pacific train tracks Thursday morning near the riverfront south of downtown.
Police had no reports of any injuries.
Crews were on the scene at 7 a.m. trying to upright the cars, near the riverfront and south of downtown.
Two of the cars toppled near First Street and Chouteau Avenue; others were on their sides closer to South Second and Cedar streets.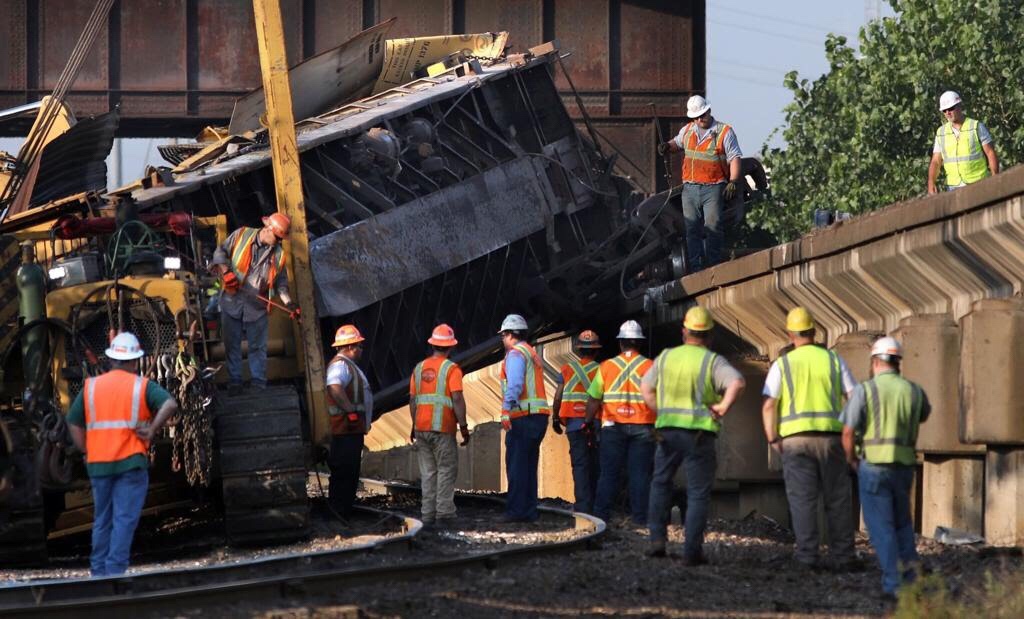 Union Pacific spokesman Jeff DeGraff said seven rail cars derailed off the terminal rail bridge. They were empty so DeGraff said there are no concerns about spills or hazardous materials.
DeGraff said there was some damage to the bridge and the tracks, but he said it's too early to say what caused the derailment. A power pole was also damaged.
The westbound train was moving between two rail yards when it derailed, DeGraff said.
Published at stltoday.com