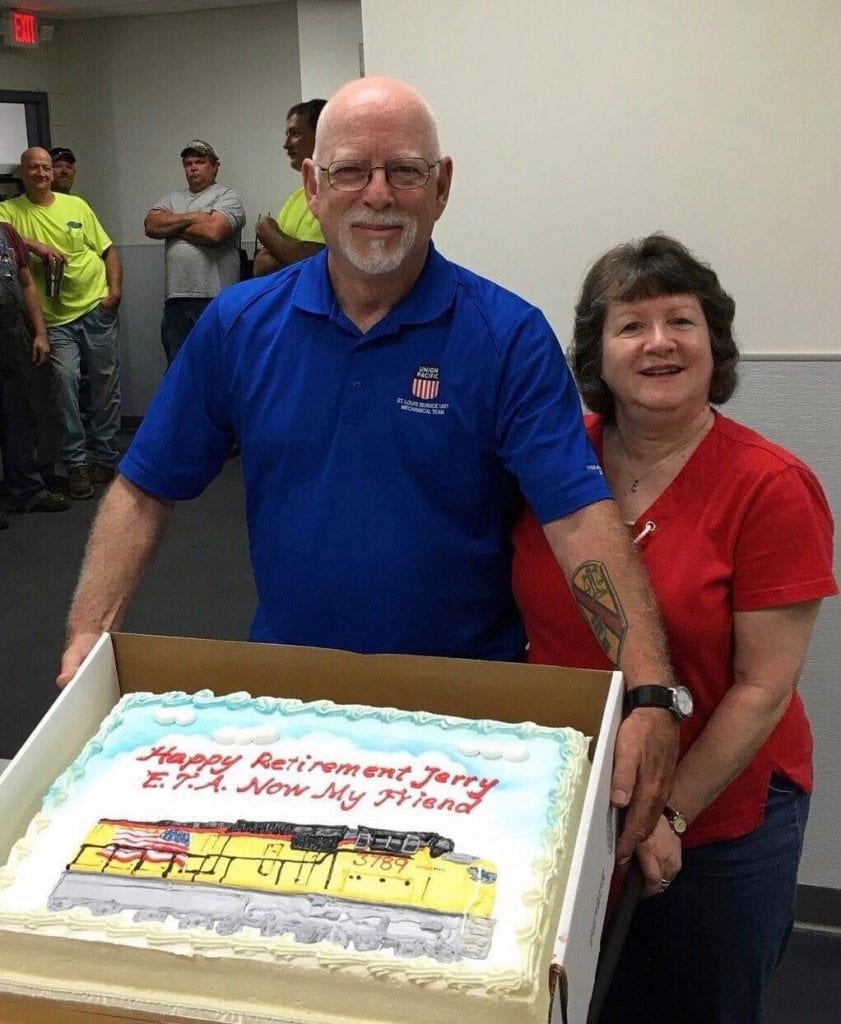 Jerry L. Ohlendorf, 67, of Mascoutah, Ill., born Saturday, June 17, 1950, in East St. Louis, Ill., died Saturday, June 24, 2017 at his residence.
Jerry was a carman for the Union Pacific Railroad. He was a United States Air Force Vietnam War veteran.
He was preceded in death by his parents, Earl and Catherine, nee Elliott, Ohlendorf.
Surviving are his wife, Christine A., nee Buckley, Ohlendorf of Mascoutah, Ill.; two sons, Daniel Ohlendorf of St. Louis, Mo. and Cory (Jeremy Norman) Ohlendorf of Miami, Fla.; brother, Terry L. (Patty) Ohlendorf of Rolla, Mo.; sister, Ki (Ken) Grace of Horn Lake, Miss.; and his mother-in-law, Harrietta Buckley of Shiloh, Ill.
Memorials may be made to the American Cancer Society Condolences may be expressed online at www.kurrusfh.com.
Visitation: Friends may call from 5 to 7 p.m. Thursday, June 29, 2017 at Kurrus Funeral Home in Belleville, Ill.
Services: Private Interment will be held at Jefferson Barracks National Cemetery, St. Louis, Mo.
KURRUS FUNERAL HOME, Belleville, Ill.
Published in Belleville News-Democrat on June 28, 2017