Charles Allen Campbell, age 70, passed away on Saturday, November 28, 2020, at his home in Pontoon Beach, IL.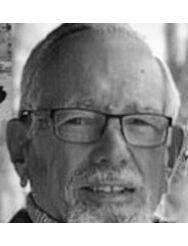 Allen was born on August 24, 1950, in Fort Collins, Colorado. He proudly served in the United States Army, was an avid motorcycle rider, loved to golf, a devout Christian, a loving husband, father, grandfather, and great-grandfather.
He was preceded in death by his parents, Alfred and Grace (nee Baker) Campbell, and his sisters, Dorothy Matthews and Shirley Denny.
Allen is survived by his wife, Donna (nee Mouser) Campbell, his son, Jeff (Jennifer) Campbell, of Highland, IL, his daughter Cathy (Doug) Rodgers, of Piggott, AR, his son, Tim (Monica) Moneymaker, of Borger, TX, his son, David (Sahn) Moneymaker, of Granite City, IL, his brother, Bob (Nina) Campbell, of Oklahoma, his brother, Bill (Shirley) Campbell, of Oklahoma, eleven grandchildren, and three great-grandchildren.
Visitation will be held on Thursday, December 3, 2020, from 4 pm to 7 pm at Calvary Life Church, and Funeral Services will be on Friday, December 4, 2020, at 10: 30 am, also, at Calvary Life Church located at 4650 Maryville Rd., Granite City, IL 62040
Burial will follow funeral services on Friday, December 4, 2020, at Sunset Hill Cemetery, located at 50 Fountain Dr., Glen Carbon, IL 62034
To send a flower arrangement to the family of Charles Allen Campbell, please click here to visit our Sympathy Store.