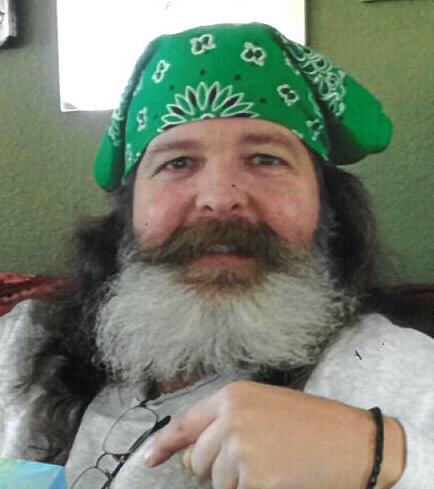 George Christopher "Chris" Hassen
April 01, 1963 – June 03, 2018
Imperial, Missouri
George Christopher "Chris" Hassen, strolled into Heaven's gate Sunday, June 3, 2018 at the age of 55, 2 months, one day, 23 hours and 35 seconds.
He was born on April 1, 1963 to George Henry and Judy (Killian) Hassen. He was employed as a Carman for Union Pacific Railroad. In addition to his parents, he is survived by his wife Brenda and daughter Emma. Also surviving are his sister Tammy (Dale) Stockwell of Pevely and Libby (Jamie) Sandridge of Herculaneum. He was preceded in death by a brother Todd, a brother-in-law Bruce Graham and a niece Anna Winkler. Dear Brother-in-law, Uncle and Friend.
A Celebration of Life service will be held Saturday June 9 at John L. Ziegenhein & Sons Funeral Homes – South County (4830 Lemay Ferry Road) from 11:00am to 5:00pm. Family and friends may gather for the interment Monday 11:00am at Shepherd Hills Cemetery – Barnhart. In lieu of flowers, donations may be made to the Zach Sobiech Fund at Childrens Cancer Research, @childrenscancer.org/Zach or Cole Buehner @ coleshopefoundation.org.
Services
Visitation
June 09, 2018
11:00 am – 05:00 pm
John L. Ziegenhein & Sons South County Chapel
4830 Lemay Ferry Rd. St.Louis, MO 63129
Service
June 11, 2018
11:00 am – 11:30 am
Shepherd Hills Cemetery
1925 Old State Rd M, Barnhart, MO 63012